Tips for First-time Hawaii Homebuyers
A local real estate agent and a lending professional share tips for buying your first home.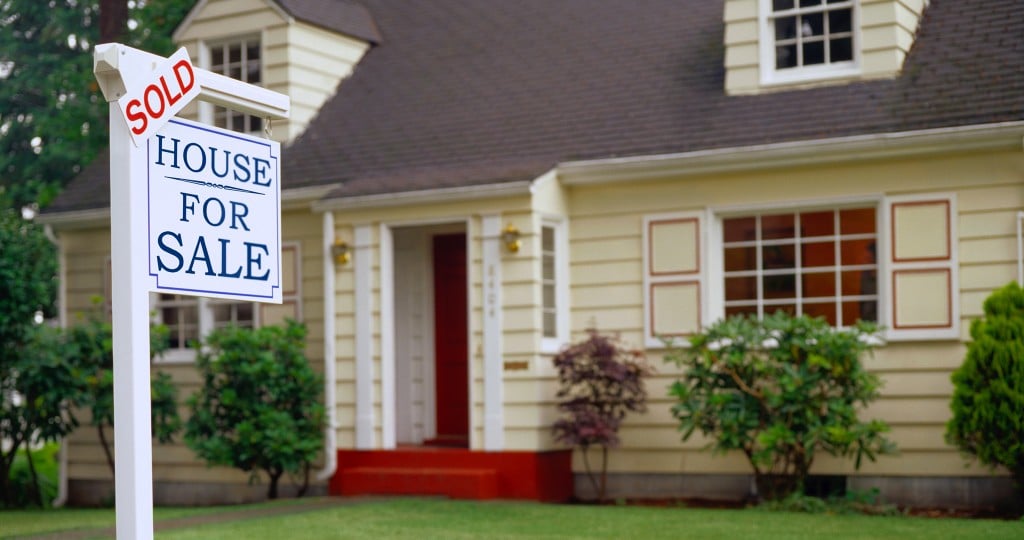 It's easy to feel overwhelmed as you embark on a journey toward homeownership for the first time. After all, it's one of life's biggest investments, and there are so many complex steps along the path that you'll need to navigate. There is no shame in not knowing how it all works.
We consulted Micah Grafsgaard, an Oahu real estate agent with Hawaii Life and a first-time homebuyer himself. Most of Grafsgaard's clients are also first-time homebuyers; here he provides some of the same helpful tips that he usually shares with his clients. On the financial side, we talked with Clint Hamabata, assistant vice president and sales manager at First Hawaiian Bank, who offers some insight on home loans.
Find Great Representation
"Choosing your agent is one of the most important things you can do when starting out with the purchase or sale of a property," says Grafsgaard.
You should choose an experienced, knowledgeable real estate agent who exclusively represents you and your needs in your search for your first home. Don't use the listing agent, but rather find a real estate professional who you trust and believe in. Having a great agent will ensure the success of your transaction and give you peace of mind in your decision-making process along the way.
With so many real estate agents on Oahu to choose from, Grafsgaard advises, "Find someone who sells full-time, who is familiar with the area you're buying in, and remember, you never pay your agent when buying a property in a traditional transaction (the seller does), so you might as well choose the best agent you can find."
Get Preapproved for a Home Loan
Getting preapproved for a home loan may take a little time and effort in the early stages, but it's a key step, especially in a competitive real estate market. Speaking with a lender early in your home search process can smooth the path when you are ready to make an offer.
"Contrary to what you may believe or have been told, always talk to a lender before you talk to a Realtor. It's always best to know your buying power before you go shopping," says Grafsgaard.
"Getting preapproved makes the process smoother and easier for a homebuyer," says Hamabata. "Speaking with a loan officer from First Hawaiian Bank will prepare you for what is to come in the homebuying process. This can alleviate a lot of anxiety."
Preapprovals can be completed within 24 to 48 hours, Hamabata assures us, so it's a fairly quick and easy process. He says you'll need to provide your lender with your pay stubs, federal tax returns, and bank and investment statements.
He also shares that a 20% to 25% down payment is pretty standard on Oahu, though "First Hawaiian Bank has certain programs that allow 100% financing."
Shop Around Before Taking the Plunge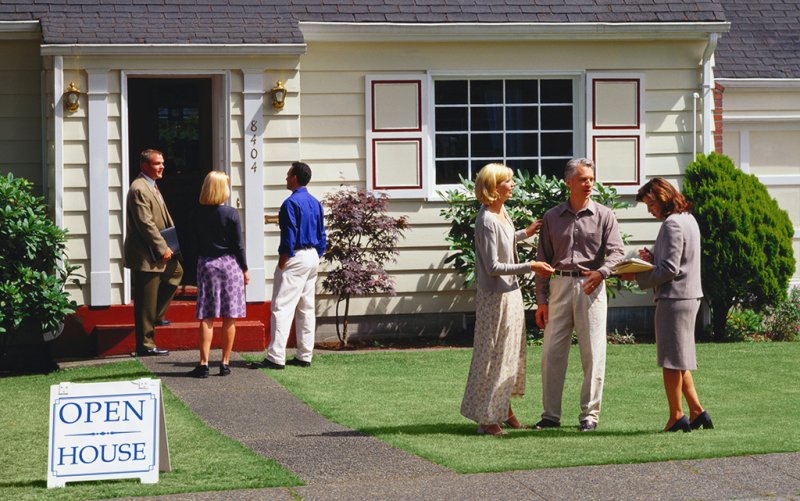 Searching for your first home can be an exciting and heady experience. It's easy to fall in love, but you don't want to make a hasty decision on what's likely to be one of the most significant purchases of your lifetime.
Keep an Open Mind
Lucky for you, online search engines abound, and seeing what's out there from the comfort of your current home is a great place to start. Keep an open mind and you may be unexpectedly surprised, says Grafsgaard. "Photos aren't always a true representation of how a property looks," he says, given that listings still feature photos taken with cellphones from the early 2000s. Blurry, gray, rainy day images might not convey the true potential of a home.
"Still," says Grafsgaard, "add this property to your list to go see it in person. These properties are usually the ones that the majority of people choose not to see because the photos are so bad, so you may just be surprised when you see it and realize how good it looks. These properties also tend to be far less competitive because of how poorly they are marketed, so chances are you can get a better deal when making an offer on one."
Know Your Market
Attending open houses is a great way to learn about the market and understand property values as they relate to location, home features, amenities and more. However, open houses can be distracting if they are active and noisy, so be sure to visit any property a second time so you can have some time alone in it before deciding to make an offer. You may notice things like traffic noise that you missed in the hustle and bustle of the open house.
Finally, when you're ready to start exploring in earnest (after you've been preapproved for financing, for example), it's time to contact your real estate professional and put them to work for you. They can likely tell you more about the market, what's new to the market, and what listings fit your style, price range and other needs.
Avoid Buyer Burnout
House hunting can become overwhelming, especially in a fast-paced market where you may find yourself writing offer after offer without success. If you start to feel this way, take a break and press the reset button. Starting fresh will help you to avoid settling for a home that's not quite right for your needs or paying too much for a home just to avoid the exasperation that can come with buyer burnout.
Make an Early Offer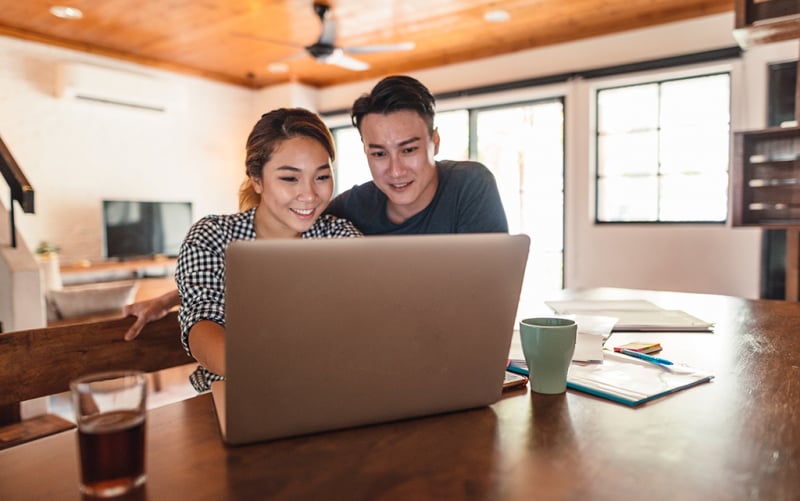 If there's low inventory when you're shopping around, or the type of home you want is in short supply, you may want to make an early offer when you find a home that you love.
"Securing the property is key in a competitive market," says Grafsgaard. "Think about how you can secure the property and get it into contract first, and then consider the details later," he advises, referring to the due diligence period that's part of the contract process.
This is the moment when your preapproval can work to your advantage, according to Hamabata. "The preapproval is important. In case you need to negotiate with the seller, you know exactly how high you can go for a purchase price and loan amount," he says.
The escrow period is a time during which most homebuyers will arrange for a home inspection and work out some of the finer details. According to Grafsgaard, it's also a time for you to decide if the property makes perfect sense for you.
"I know this is bold and crazy, but seriously, the early bird gets the worm and know that if you have buyer's remorse, you have plenty of time to cancel. You will almost always get your initial deposit back when you cancel using a contingency," says Grafsgaard.
Delay Requests for Repairs
He also advises that buyers wait until this due diligence period to ask the seller for repairs or credits against the price of the home.
"Some buyers want to ask the seller to fix things in their initial offer, but this can weaken the offer," says Grafsgaard. "It's always best to add all of the repair requests up during the home inspection period and ask for it then. If you ask right away and you're up against some competing offers, the seller may be more inclined to accept the other offer."
Never Skip the Home Inspection
Grafsgaard advises that every homebuyer invest in a home inspection done by a certified home inspector, in every single transaction, no matter what. "They aren't always cheap but spending $500 now could save you from spending $5,000 later," he warns. You will be confident knowing what issues may require your attention in the future, and which ones you can address during the negotiations.
The inspection period is the time to request repairs or a credit, and Grafsgaard suggests that buyers always make requests at this stage, even small ones. "You never know what the seller is thinking, but chances are, they are expecting you to ask for something, so if you don't, you may be missing out," says Grafsgaard.
Hamabata advises: "Credits are great if you can get them. It's always good to keep the lender in the loop as there may be restrictions to the amount of credits you can receive. At First Hawaiian Bank, we can typically accept up to 6% of the purchase price."
Grafsgaard also warns that most older homes on Oahu tend to have some termite damage, and this should not be overlooked. "Most of the termite damage is below the surface and is undetectable at first glance, so when you are inspecting the property, make sure to inspect the wood walls and beams carefully, and feel free to give them a light tap to check the density," he says.
"Termite damaged wood will usually crackle on contact and feel much lighter or hollow in density than a solid wood piece. Detecting this early may help in your ability to negotiate a repair or credit from the seller," he notes.
Set a Realistic Timeline
"Transactions can be a little bumpy and it's always good to overestimate the timeline a little bit," says Grafsgaard. "I assure you that people are working hard on your behalf, but extensions do happen from time to time, so it's always a good idea to add a few days onto when you expect to close on your home. Doing this will help you set expectations from the beginning and will give you the needed cushion in case something does take longer than expected."
Hamabata adds: "Again, getting preapproved up front will help prevent delays. Expect about a day or two to get preapproved and ready before you make an offer."
Oahu Market Advice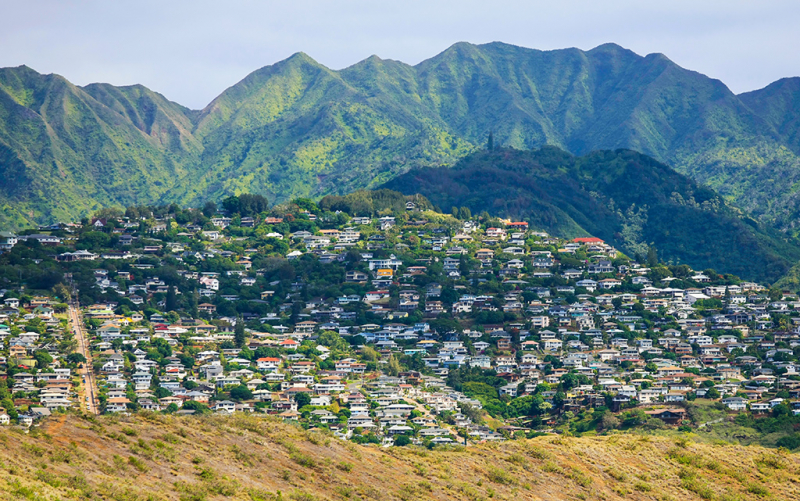 "Many first-time homebuyer clients ask me about affordable housing options in Honolulu in neighborhoods such as Kakaako and Ala Moana," says Grafsgaard. "And though there are many available, the restrictions that the government agencies — HHFDC and HCDA — place on these purchases rarely make these options worth it.
"These programs usually come littered with very strict requirements on how many years you have to own and live in the property, along with the shared appreciation restriction, which means that you have to pay them back a percentage of the property's appreciation when you sell.
"Both of these tight restrictions usually make me more inclined to recommend my clients look into purchasing in other neighborhoods in Honolulu — such as Makiki, Kaimuki or Kapahulu/Pualei Circle areas — where the market-priced properties are more affordable and don't come with restrictions," advises Grafsgaard.
Closing Costs & Escrow
Transfer tax, escrow fees and prepaid interest have caught many first-time homebuyers off guard.
"Make sure the lender you're working with is going over the amount you'll need in order to close, as well as your monthly payments," advises First Hawaiian Bank's Hamabata. "Each lender should be able to give a basic breakdown of the closing fees associated with the transaction."
*****
For more tips and advice for both buyers and sellers, contact Micah Grafsgaard through his Facebook page, his website, or call him at (808) 990-1201.
For lending advice or additional questions, contact Clint Hamabata, AVP and sales manager at First Hawaiian Bank, member FDIC and equal housing lender.
---