Transforming land and lives for a greener Hawaii
By instilling values of caring for the land into young people, Kupu ensures true sustainability.
Looking at Kupu even strictly by the numbers is impressive enough. The nonprofit, which provides service-learning opportunities for young adults in the green jobs sector, has worked with more than 3,600 participants. It has planted 1 million native plants and removed invasive species from more than 100,000 acres of land. And its economic impact totals a whopping $95 million over the last decade.
But CEO John Leong measures the organization's success through the individuals that it has helped.
"The most exciting thing is to see the different lives that are changed because of the program," explains Leong, who founded Kupu alongside wife Julianna and chief operating officer Matthew Bauer. "Seeing so many young men and women understand their potential and their passions — that is really what gets me excited."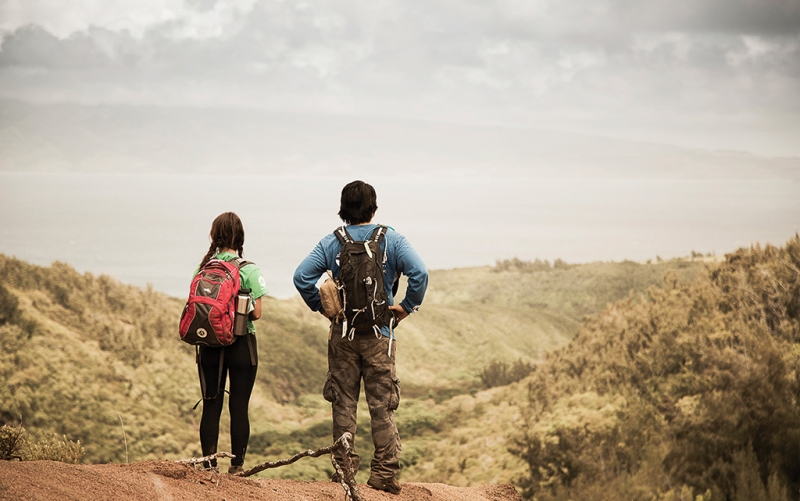 Kupu offers a range of training opportunities for teens and young adults in the conservation, agriculture, sustainability and renewable energy fields.
Its offerings include the Hawaii Youth Conservation Corps Community Program, which connects underserved youths with service opportunities while helping them develop leadership skills and providing a broad set of social services. Its clean energy and sustainable development fellowship, Sustainability Initiatives, is designed to give field experience and technical training to young professionals. The Conservation Leadership Development Program creates entry-level positions in conservation-focused organizations. Another program, Environmental Education Leadership Development, places college grads at schools to lead hands-on projects that have included implementing recycling programs, starting school gardens and building aquaponics systems.
With its core programs going strong throughout the state, Kupu has recently expanded its reach to other Pacific islands, as well as California. And it's recruiting members for the first cohort of a forthcoming program designed for midcareer professionals from throughout the Pacific to explore innovative practices for island resiliency.
Kupu's list of partners includes more than 150 community groups, environmental nonprofits and government agencies — including The Nature Conservancy, Oahu Invasive Species Committee and various divisions of the state Department of Land and Natural Resources. Many of these organizations go on to hire Kupu alumni after their internships wrap.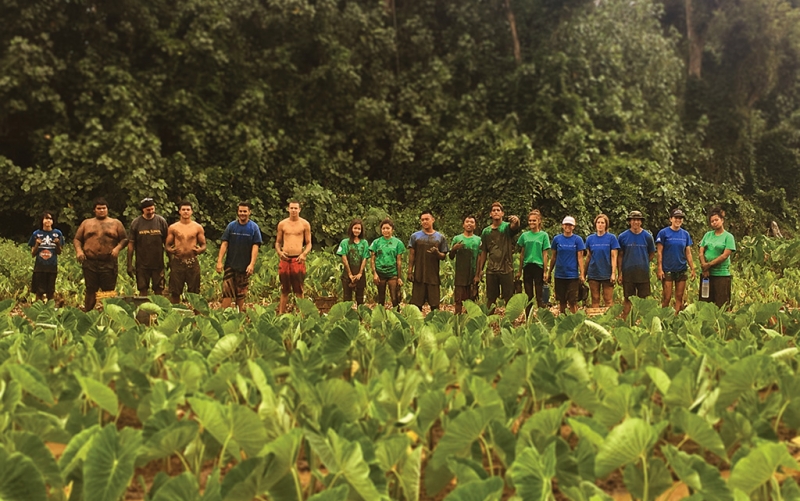 These days, after more than 10 years of Kupu, its alumni are everywhere; Leong says that he is constantly running into past program participants — and he loves nothing more than to see the progress they've made.
Just recently, for instance, Kupu staffers were visited by a former participant who'd been struggling with a drug problem and had been living on the streets during his time there. In the intervening years, this young man had become a homeowner and a successful executive.
"He came in with his fiancée and he said, 'I need to show my fiancée the place that saved my life — because if it wasn't for this program, I would have died,'" Leong recalls.
"It's those kinds of things where … you see how (Kupu) is not only transforming the physical world, but it is changing lives," he says. "And you really can't quantify that."
It's that dual purpose of transforming the land and the lives of those working on it that is truly at the crux of all of Kupu's programming.
After all, as Leong points out, the two components are intertwined: By instilling values of caring for the land into young adults, Kupu is helping to ensure that those practices are carried into the next generation. That is true sustainability.
For more information on Kupu, visit kupuhawaii.org.