Home Décor with a Tropical Punch
Paradise goes luxe for your next dinner party — outdoors.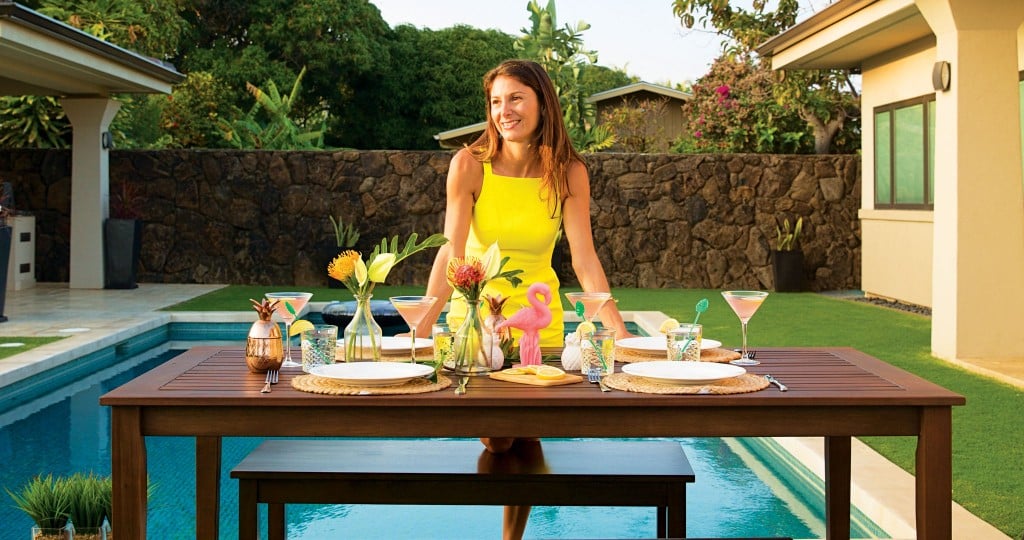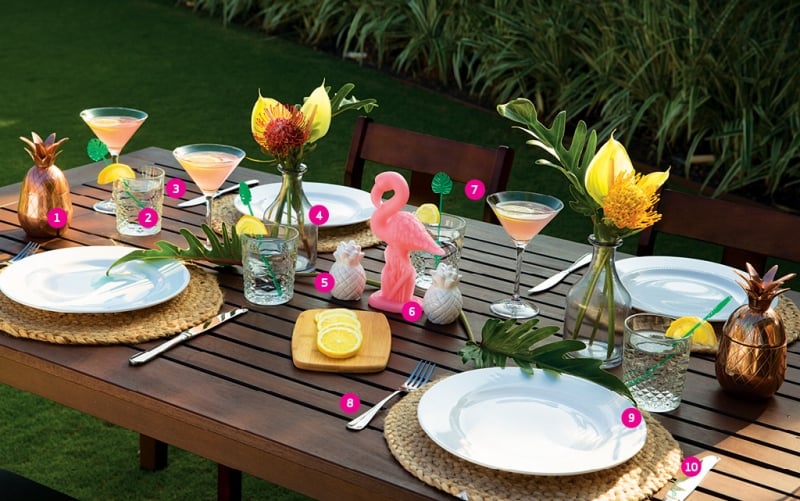 Bask in the sun and enjoy the balmy breezes in your backyard during your next get-together. We're loving the idea of an elegant setup with a tropical flair for a look that captures paradise luxe. Start with a few flower arrangements that incorporate tropical flowers and greenery. Then, accessorize your dinner setup with playful tropical accessories to accent pieces you already own. Here's how to get this look:
1.  An elegant and chic take on drinking out of a pineapple. Plus, the crown can be flipped upside down and used as a stand for the cup. Copper Pineapple Tumbler, $35, Roberta Oaks.
2. The details on this cup are too pretty to just be used for Scotch. The cup is a great size for water and other beverages. Libbey Perfect Scotch Glasses four-piece set, $15, Sears. 
3. Perfect for your tropical punch. Martini Glasses four-piece set, $18, Target.
4. Just the right height to hold flowers, and not too tall to obstruct the view of the person sitting across from you. Glass Vase, $13 each, Sears. 
5. Because you can never have too many pineapple accessories. Pineapple Salt and Pepper Shaker Set, $25, Eden in Love.
6. This playful candle will add a bright touch to the table setting. Flamingo Candle, $22, Homecoming Honolulu.
7. It's all in the details and these add a fun touch to any drink. Monstera Leaf Drink Stirrers, $19, Owens & Co. 
8. In case you were looking for more classic pieces. Silver Forks and Knives, $2 each, Target.
9. Simple and classic pieces make it easy to adapt to any party theme. Threshold Round Dinner Plate, $6 each, Target.  
10. These cabanalike placemats make us feel like we're on vacation. 14-Inch Round Jute Placemat, $17 each, SoHa Living.