Turning the Tide: Community Effort to Reach Sustainability Goals
The Nature Conservancy of Hawaii works with partners to help the Islands reach statewide sustainability goals by 2030.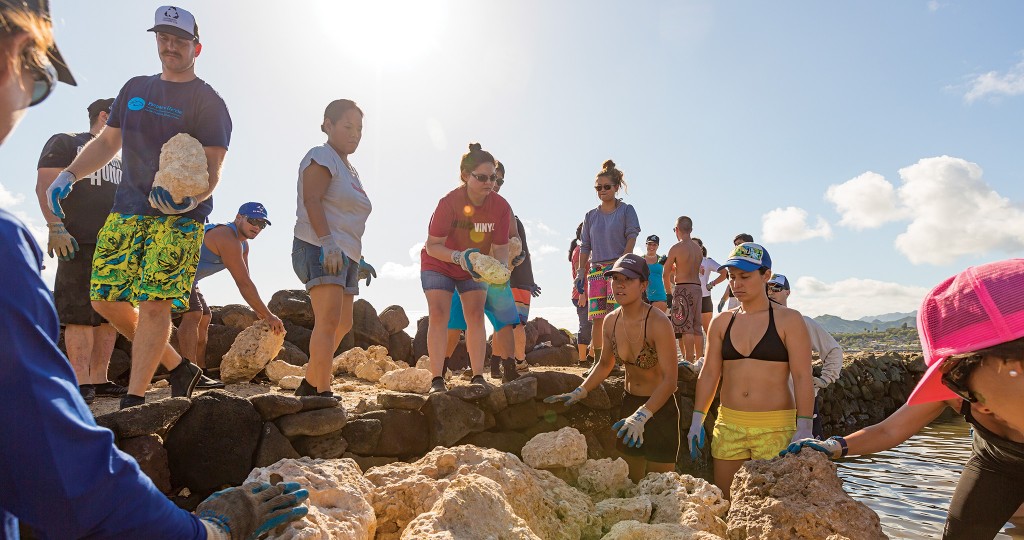 "This decade that we are entering is perhaps the most critical time that we have … to make a difference as a global community," says Ulalia Woodside, executive director of The Nature Conservancy of Hawaii, the state chapter of the international conservation nonprofit.
Fortunately, Hawaii is well-positioned to make a difference today. Through the Aloha+ Challenge and the Governor's Sustainability Initiative, the state has committed to generating results in six critical areas: clean energy, local food, natural resources, solid waste, smart sustainable communities, and green workforce and education. The conservancy's work is aligned with a central goal: to protect 30% of priority watersheds and 30% of nearshore ocean waters by 2030.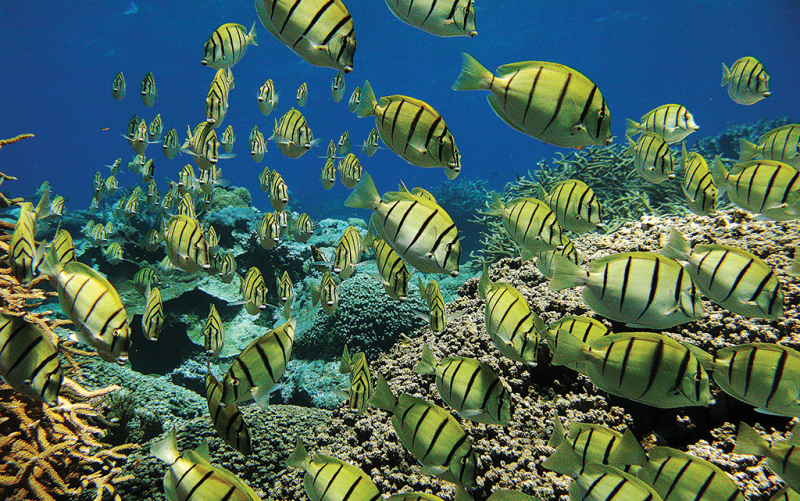 "Sustainable freshwater security is of critical importance to us in this time of climate change. Really caring for our native forests — which produce our freshwater — is central to our mission," says Woodside. "Sustainable fisheries and resilient reefs are very important to our lifestyle and local economy here in Hawaii. We are working with more than 51 local communities and state, federal and other nonprofit partners to enhance resilience and increase abundance in our forests and oceans. By working together, we can help achieve the state's sustainability goals."
Nearly all of the conservancy's work in Hawaii is done in partnership with others. One example is at Heeia on Oahu, where the conservancy is collaborating with state and federal agencies and community groups such as Kakoo Oiwi and Paepae o Heeia. Together, the teams are working to restore the area, provide local food sustainability and improve coral reef health in Kaneohe Bay. Thanks to this collaboration the area looks different today.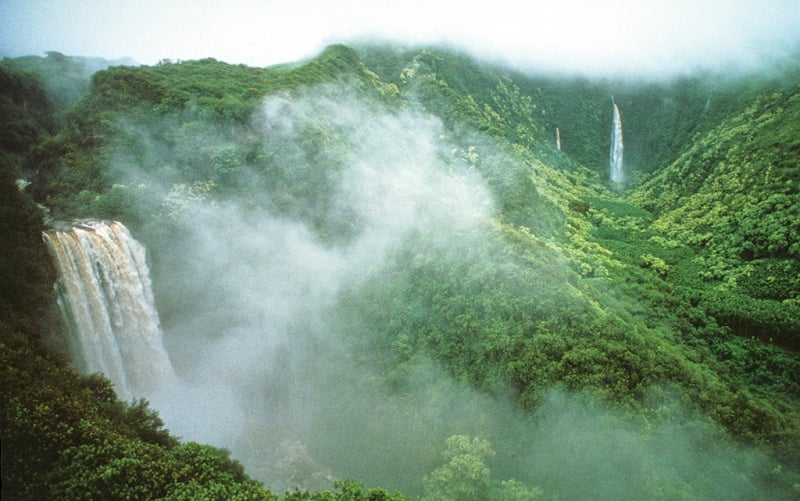 "This is a place where if you had driven that area for the past generation, you came across a bridge that was referred to sometimes as 'Long Bridge' and you couldn't see the landscape because of the invasive mangrove," says Woodside. "But when you come over that hill now and you drive across that bridge, you can see from the ocean all the way up to the mountaintop, which is the way that landscape looked many generations ago. Today we are growing food, restoring wetlands, connecting with communities, improving stream health and reducing sediment, which helps protect coral reefs in Kaneohe Bay. Taking care of our environment using natural climate solutions helps us respond to climate change."
Many organizations are working toward the Aloha+ Challenge and Sustainability Initiative goals, but everyone bears some responsibility and can make a difference. There are many volunteer opportunities with these organizations, and each of us can make choices that help Hawaii improve our local environment and economy.
"Hawaii has been a bright spot in conservation and natural resources management and in sustainability," says Woodside. "That is something collectively, with individuals, businesses and organizations, we can continue to do as a community, as we take leadership to a new level over the next decade in tackling these big challenges that we're facing. We can turn that tide."