Uncovering the Latest Kitchen and Bath Countertop Trends
Get to know the surfaces that best fit what you're looking for.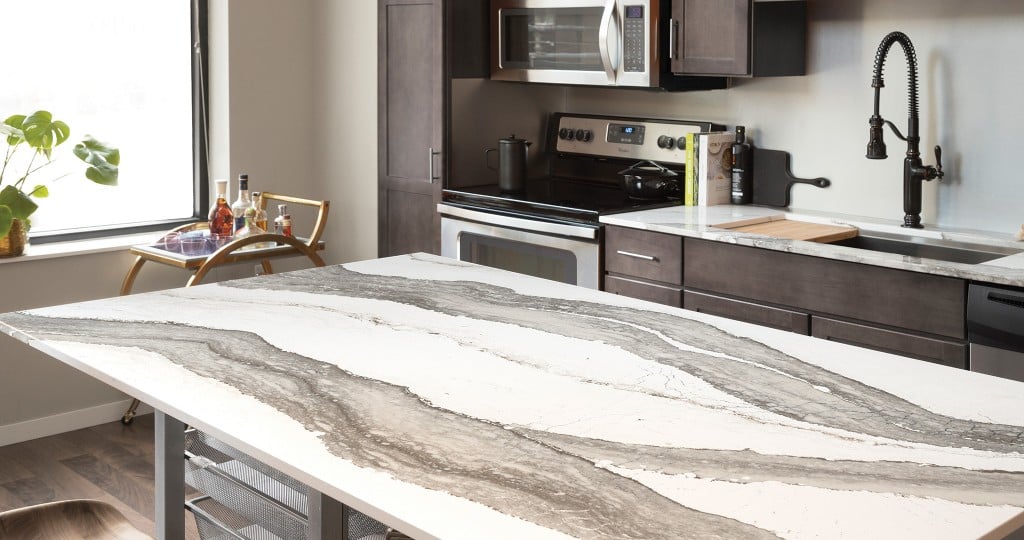 From the backsplash and grease guard in your kitchen to the vanity and shower in your bathroom, countertop material options are endless. But before you can dive into this big purchase, you should get to know the numerous surfaces that are available.
Trust in the industry experts to help polish out any questions you may have when it's time for your remodeling project. Shelby Frank, surface products manager of Pacific American Lumber, shares her recommendations for homeowners just getting started: "They should get familiar with the different options out there in the market and find out which of them suits their lifestyle as well as fits in with their budget."
Here's a look at these expert insights on what's out there today and the surface trends that'll last a lifetime.
CRAZY ABOUT QUARTZ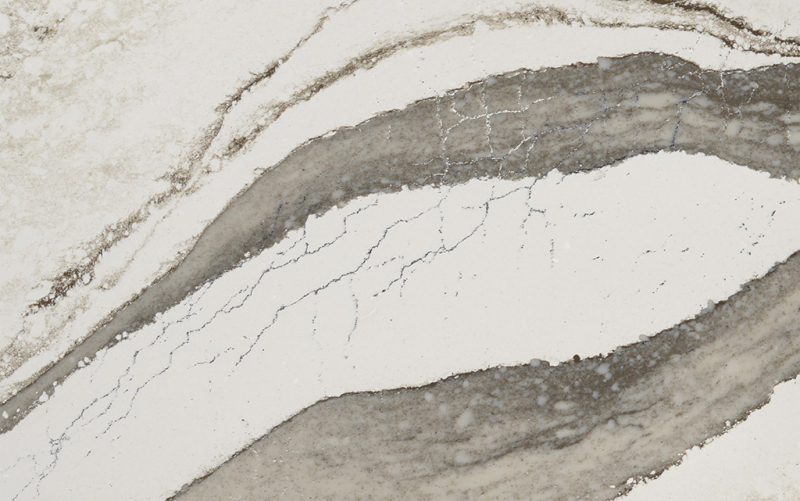 By far, the most popular surface material on the market is quartz. "Quartz countertops are man-made, nonporous, but very hard so it never has to be sealed," says Randall Omoto of Homeowners Design Center.
Quartz is scratch-resistant and low maintenance, and its natural stonelike look appeals to most homeowners, for both the kitchen and bathroom. It comes in an ever-expanding number of colors. In fact, Omoto forecasts that quartz will still be in high demand next year, but with a new look.
"You're going to see a lot of quartz material that looks like marble because people want that look," he shares. Plus, "it makes a room look bigger … and now you get something that looks like marble without worrying about the damage."
IT'S ALL NATURAL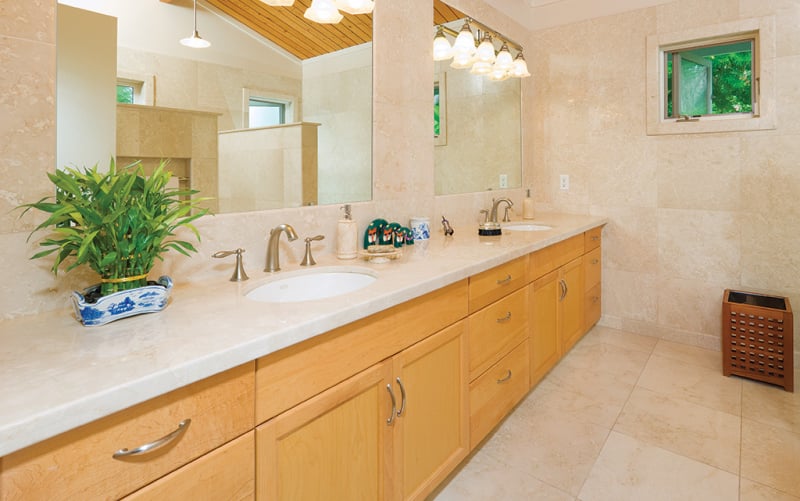 Despite new advancements and trends, natural stone still rises to the top for both pricing and design. Natural stones, like granite and marble, are timeless choices; "it's a one-of-a-kind piece … no one else in the world will have it," says Omoto.
While it's important to keep up its maintenance and avoid harsh chemicals, Omoto shares that with technology today, it's easier to make your surface shine.
"I think that if people can afford a granite countertop, it ends up being less of a hassle now because technology has caught up," he says. Omoto mentions that there are now preseal options, letting homeowners rest easy for up to 10 years before it's time to reseal.
Marble does best in the bathroom, where it won't be subject to the kind of spills common in the kitchen. Plus, it adds an elegant, soft look when integrated into the sink and even shower.
NEW ON THE SCENE: NEOLITH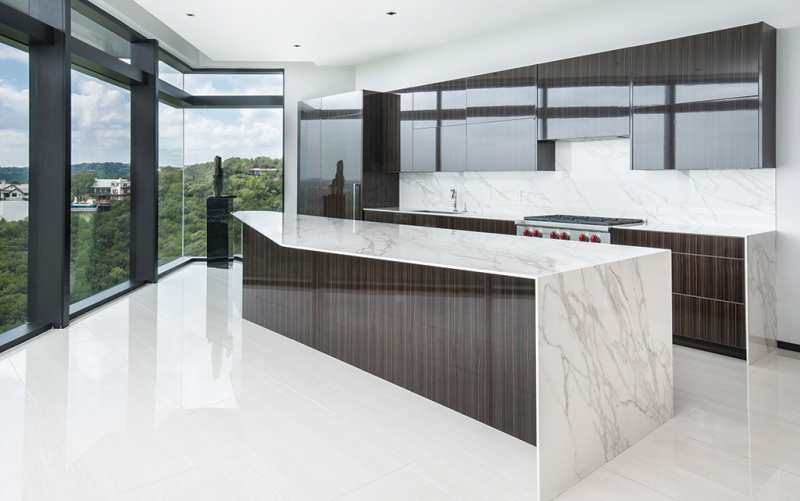 Newer to the Hawaii market is neolith, a sintered stone. "Neolith is part of a new and revolutionary product category that came about in the last decade to meet more demanding architectural and design needs," says Frank.
It's 100 percent natural and based on three elements: minerals from granite (quartz and feldspar), minerals from glass and silica, and natural oxides.
"Because of the format and physical/mechanical characteristics, this type of product is ideal for an endless number of interior [and] exterior uses in business and private homes: countertops, floors, walls, facades, tiling, furniture … the only limit is your imagination," adds Frank.
Neolith is highly scratch-, impact- and heat-resistant, as well as UV stable, hygienic, waterproof and easy to clean. In fact, you can cut directly on the countertop with your knives.