Under The Sea
Whatʻs on our radar.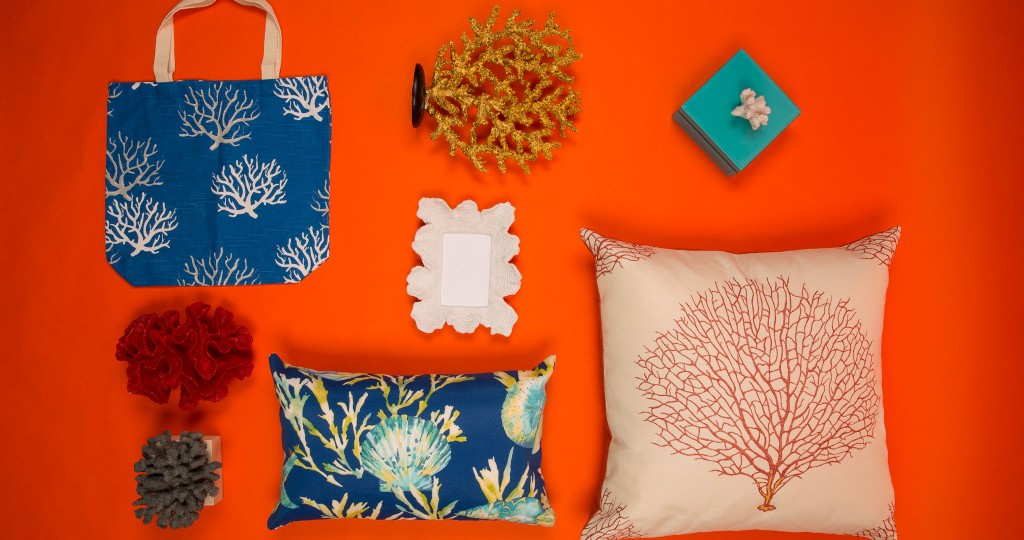 Underwater inspiration? We're hooked on all the coral-inspired home décor and accessories that have been washing ashore at some of our favorite furniture shops and boutiques. Here are some ideas for working this trend into your home.
1. Reusable Cotton tote,  $21, The Paperie.
2. Resin Coral in Gold, $60, C. S. Wo & Sons.
3. Galt Mirror Jewelry Box, $34, C. S. Wo & Sons.
4. Sage Coral Frame, $41, C. S. Wo & Sons.
5. Faux Coral in Red, $31, C. S. Wo & Sons.
6. Decorative Coral in Gray, $55, HomeWorld Furniture.
7. Sose Pillow, 13-in.x20-in., $45, C. S. Wo & Sons.
8. Canc Taormina Coral Pillow, 24-in., $135, C.S. Wo & Sons.