Understanding the Importance of Safety with the Internet of Things
Why you need to secure your smart home devices.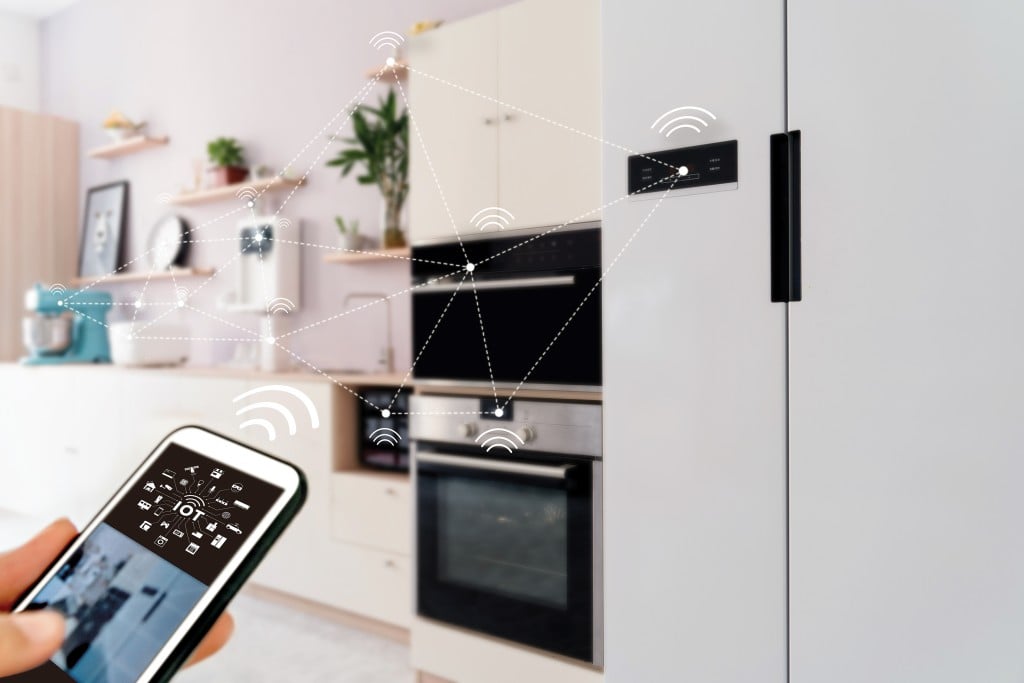 The internet of things, or IoT, refers to smart devices we use while walking, driving or relaxing at home. Cellphones, computers and now even home appliances are capable of connectivity. Refrigerators come equipped with cameras inside so you can see which items you already have and which ones you need to go shopping for. Shower systems can be turned on 
at the exact temperature you set from a phone.  
Most consumers know to protect their computers with antivirus software and other online safeguards. Your home automation devices need the same level of security. 
If left unprotected, smart appliances that send information over the internet can be accessed by hackers, who can then cause problems with other devices on your network. Unlike your computer, most of the security for appliances comes from the manufacturer. 
So before you purchase: 
Do a background search on the manufacturer to identify any security issues with its products.

 

Search for known security issues with the specific device you are purchasing.

 

Confirm the company releases software updates to keep the device safe. You want an appliance that stays ahead of hackers.

 

Determine if any data collected by the manufacturer is sold to third parties.

 
Once the system is in place, make sure you: 
Change the default password immediately and periodically check for security updates.

 

Verify that devices connected to send video feeds to your phone have encryption to prevent hackers from accessing your feed.

 

Encrypt your Wi-Fi, name your router, and keep all software up to date. 

 

Review any privacy settings and set them to your comfort level. 

 
IoT makes our lives easier. However, it's important to remember that any device that connects to the internet is also an opportunity for an outsider to access your system. Buying an appliance from a reputable company that updates its security is an essential step toward protecting your important personal information.  
The Better Business Bureau provides consumers a safe and reliable space to find trusted professionals and businesses. Visit bbb.org. 
Roseann Freitas is the PR and communications manager for the Better Business Bureau Great West + Pacific.