Up in the Air
Time to start looking up to your house plant.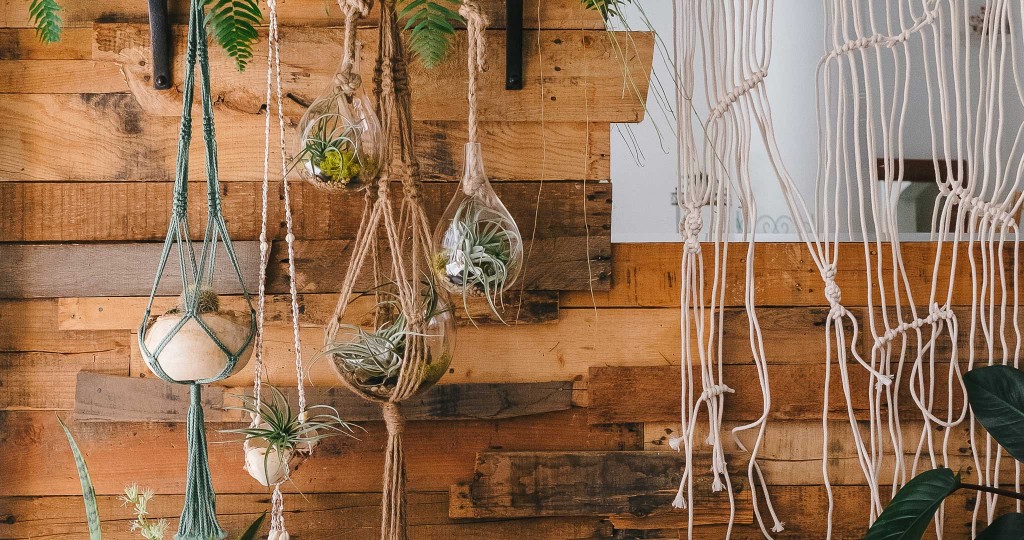 Whether it's for function, aesthetics or convenience, hanging plants in your home make a lively statement. Ideal for small spaces, hanging a bushy Boston fern by your window or a basket of herbs in your kitchen keeps floor space open and countertops clear. Hanging plants not only help showcase your flora, they are out of reach of children and pets. "Hanging a plant helps protect it from pests," says Gary, City Mill Pearl City's plant expert. "Although not all plants are good to hang, especially indoors. Creeping herbs, such as mint and oregano, and low-maintenance ferns and succulents will do well," he says.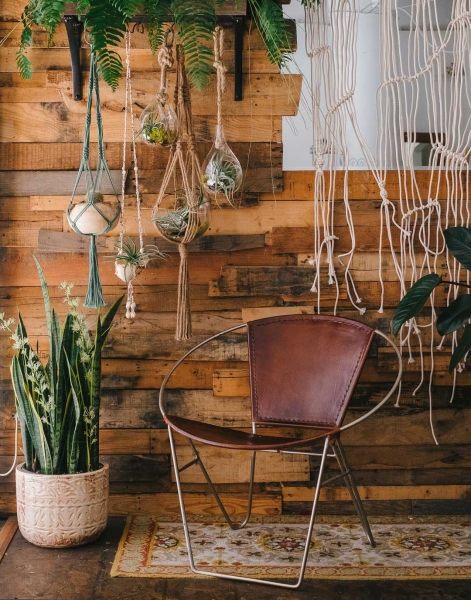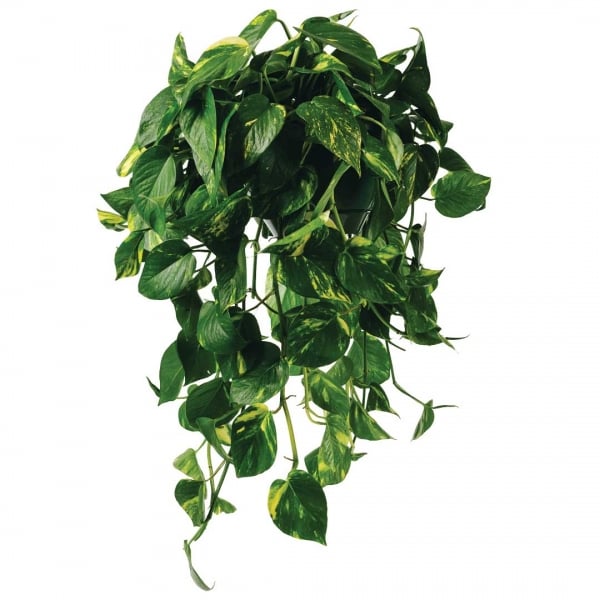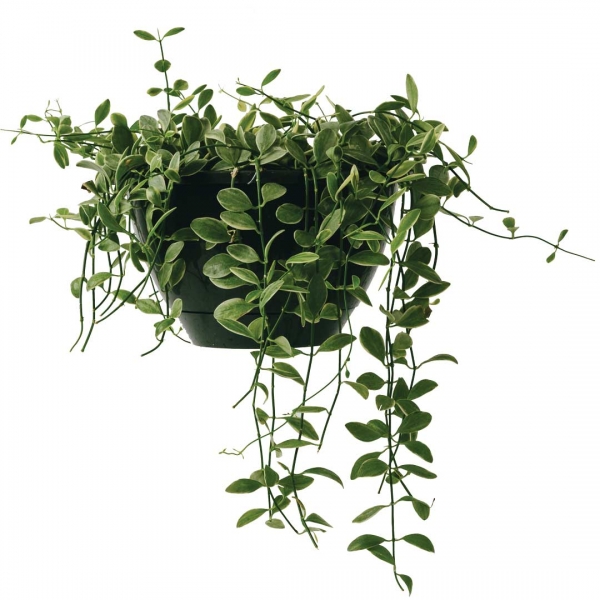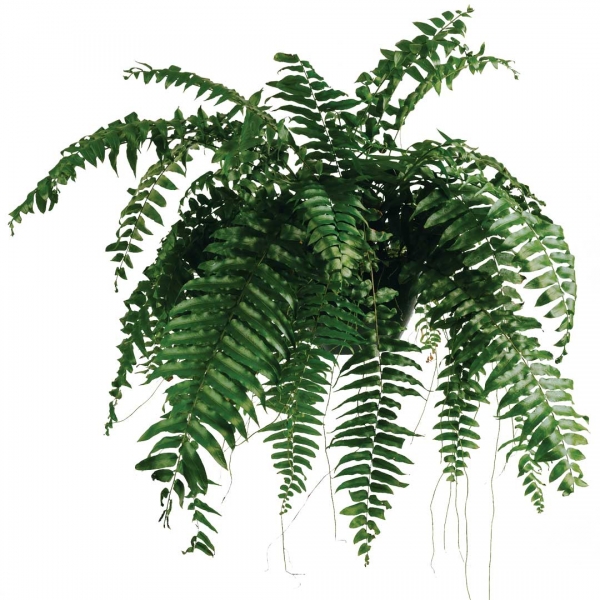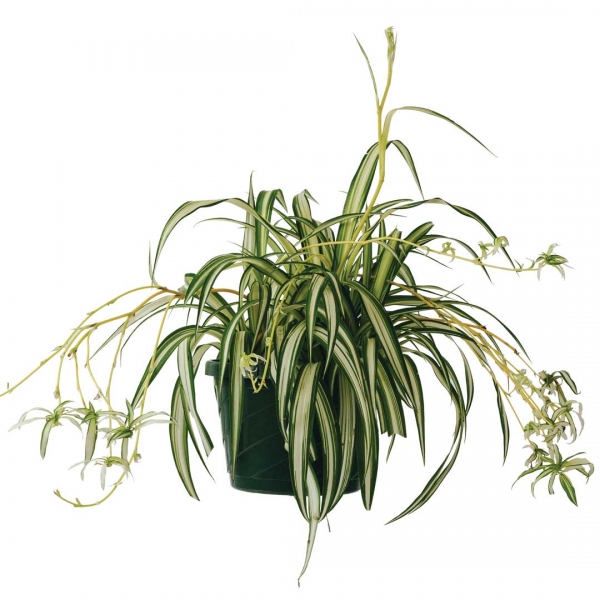 ---
Contain Yourself
There's more than one way to hang a plant. Let your creativity be your guide, but always consider the weight of the container and plant you're hanging. Use an anchor to secure the hook or hardware into the wall or ceiling.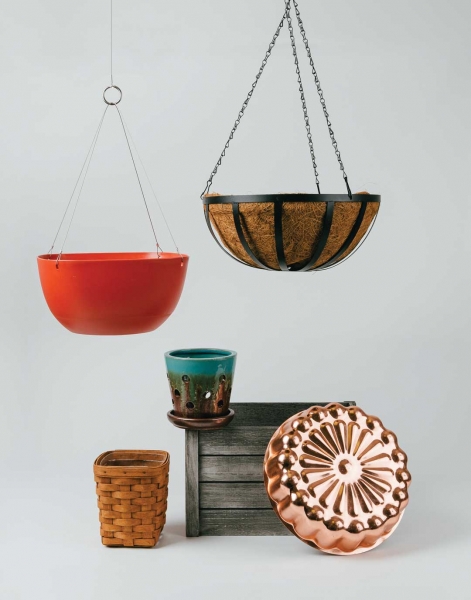 Clockwise from top left:
• A bright pot adds color contrast to a bushy fern or vine. This modern plastic planter is watertight and features thin metal cables.
• The coconut coir liner in this wire basket promotes healthy root growth and retains moisture while allowing air to circulate.
• Up-cycle an old cake pan into a decorative planter. Drill holes in a triangle pattern and thread rope or link a chain to hang it.
• Get vertical by mounting a crate to your wall as a rustic planter box.
• Repurpose containers, such as woven baskets or orchid pots, which have pre-existing holes, for easy-to-hang planters.
---
Macrame Makes A Comeback
Designer Cindy Yokoyama displays her petite plant arrangements in handmade macrame hangers. As the owner of chic Honolulu boutique Ginger 13, Yokoyama creates one-of-a-kind pieces featuring succulents and tillandsias, as well as unique stones and crystals. "This combination creates a natural and low-maintenance arrangement that looks great in a macrame hanger. They are also a bit more unexpected than the standard house plants," she says.
As macrame is making a comeback, these hangers are a great way to add style and texture, as well as a little greenery, to your space. "For living spaces, I suggest hanging plants at various heights to add visual appeal, as well as selecting plants that purify the air," Yokoyama says. "Using pretty planters and decorative pots is also a great way to bring a space to life."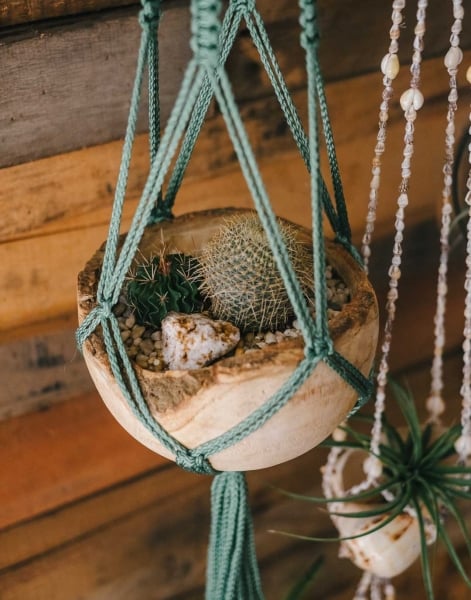 QUICK TIPS
• For convenience, use a spray bottle or a long-spout watering can.
• Custom cut a chain at your local hardware store. It's more cost-effective and allows you to choose the length and link gauge.