Waialae Avenue is a Foodie's Paradise — and Living in Kaimuki Means You're That Much Closer
Live in one of Oahu's most food-centric districts; your stomach will thank you.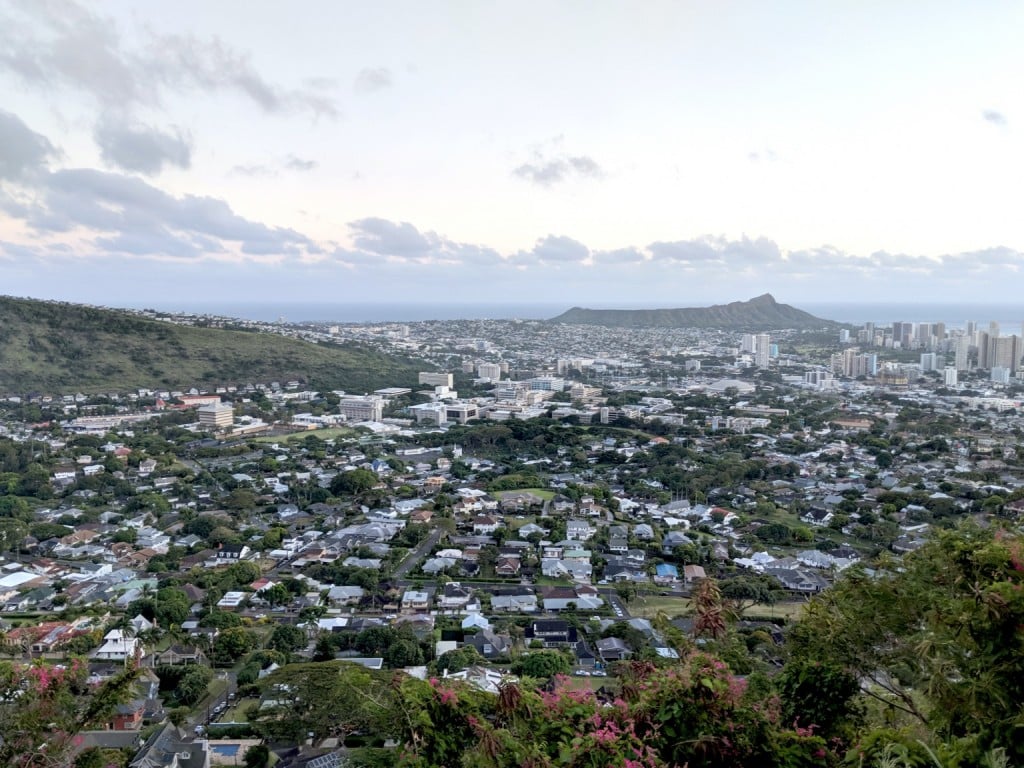 Oahu foodies know: Kaimuki — particularly along Waialae Avenue — has it all, from old-school diners to trendy brunch spots to inventive bakeries. You can find hot pot, ramen, farm-to-table restaurants, vegan eateries and burger joints all within walking distance. It's home base for much of Honolulu's culinary talent — a place where chefs old and new can see what works and what doesn't.
And, according to the neighborhood experts at List Sotheby's International Realty, it's a great place to live, too.
"We have a variety of everything here in Kaimuki," says Aileen Rodriguez-Chizer, a Realtor and broker-in-charge of List Sotheby's International Realty. "Certain locations, like Waikiki, you will see more of one cuisine, but in Kaimuki you have very unique mix of everything."
For example, ramen lovers will enjoy Noods Ramen Bar (3611 Waialae Ave.), which has a menu full of affordable noodle options as well as more bougie bowls, like the kimchi ramen and truffle shoyu ramen. Steps away is the award-winning Koko Head Café (1145 12th Ave., C), a haven for those who love everything about brunch. And just a half-block walk away is Via Gelato (1142 12th Ave.), Oahu's premier gelateria known for its creative flavors, like green tea Oreo and black sesame.
And folks can find more than just food here in Kaimuki. The area has a sense of culture and history matched by few other Honolulu districts. While new restaurants and eateries come and go, Kaimuki's old-school vibe never changes.
"Waialae Avenue keeps its sense of Old Hawaii thanks to its older buildings, which really capture an era of Hawaii culture," says Rodriguez-Chizer. "The overall atmosphere of the district is really mixed, so it's a great place to live if you've got kids or are single and looking to meet new people."
And while the area has a popular community park and a variety of small businesses unrelated to food, the main focal point of Kaimuki has, and always will be, its restaurants.
What does Rodriguez-Chizer recommend?
"Recently we've been going to The Surfing Pig (3605 Waialae Ave.) a lot. It's a good place for my husband and I to go without the kids — but it is kid-friendly too. Breakfast for all of us is Moke's Bread & Breakfast (1127 11th Ave.); the food is always good and even though they've always got a line, they get people in and out pretty quickly."
Of course, there's a lot more to see and do beyond the Waialae Avenue area, which is great for potential homeowners looking for a variety of choices. From the modest — and more economically priced — single-family homes in Palolo Valley to the safe and secure condos at Kahala Regency, there are plenty of options for every buyer.
"We're really close to being one of the best areas on Oahu since we have the best of everything," says Rodriguez-Chizer. "And Kaimuki is so convenient. We are close to beaches, yet just short drive to wherever you need to go, whether that's Downtown Honolulu or the North Shore."
And as everyone knows, convenience and location are key when looking to find your dream home — and when you're planning your next foodie adventure.
Aileen Rodriguez-Chizer, Realtor ® HI License RB-18800, 348-1782, archizer@listsir.com. Find her agent profile page here.