We Are Kahauiki
A message from the organizer.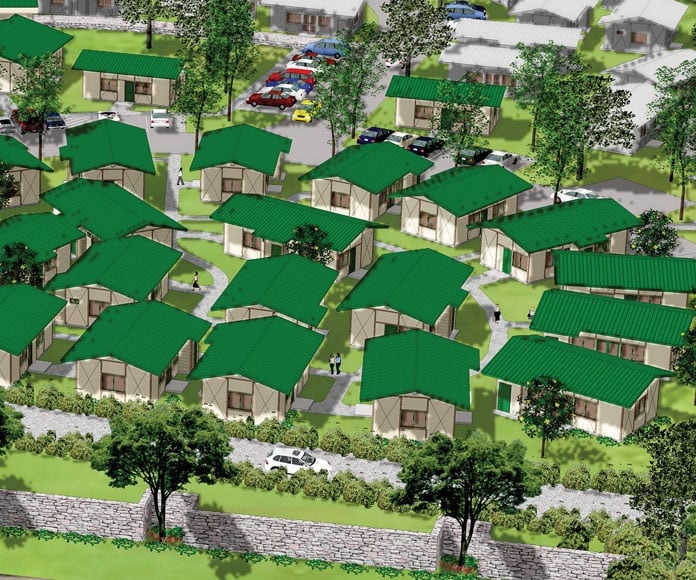 I grew up in Hakalau, a plantation town on the Big Island's Hamakua Coast. Life was simpler in those days, when we kids could go off and play until dinnertime and no one worried about where we were or what we were doing. My family's rent was $23 a month and water cost $1 per year. Adults were always addressed as Mr. and Mrs. If you caught three fish, you gave two away and kept one. Even if we didn't have much money, our lives were rich in character and blessed with a wealth of unforgettable experiences.
In our little community, material wealth mattered less than the local values we all shared—everyone from my young schoolmates to the old-timers with nicknames like Bus' Up, Lef' Hand and Buddha. What really mattered back then were virtues such as trust, responsibility, honesty, sharing, respect and an inclusive sense of race and religion.
Today at Kahauiki Village, our goal is to use the collective wisdom we gained from our parents and grandparents and aunties and uncles to build the kind of community that once was and can be again—a place that allows families to live with dignity and lets children dream of a life without boundaries or limitations.
So many companies and individuals have generously offered their time, money and services to make Kahauiki Village a reality. These are people who choose to be more than just witnesses to the serious issue of homelessness. They are doers and problem solvers, and though none of them seek acclaim or commendation, Hawaii Home + Remodeling would like to recognize them for their commitment to making life better for all of Hawaii's people.
At its core, Kahauiki Village provides a long-term solution for affordable housing for families. When completed, it will provide shelter and opportunity for 54 percent of homeless families currently in transitional housing. As the project comes together, I am in awe of the power we can harness when state and city governments; contractors, engineers, supply houses and other businesses; labor unions; and the military work together as one. Tears come to my eyes when I see our "all pro bono" crew of consultants, contractors and laborers working so diligently and passionately to help resolve one of the most pressing issues facing Hawaii today.
Building Kahauiki Village has not been easy. As you read this special edition of Hawaii Home + Remodeling, please take a moment to acknowledge those who so graciously donate the resources necessary to bring comfort and dignity to the lives of others.
Sincerely,
Duane Kurisu
---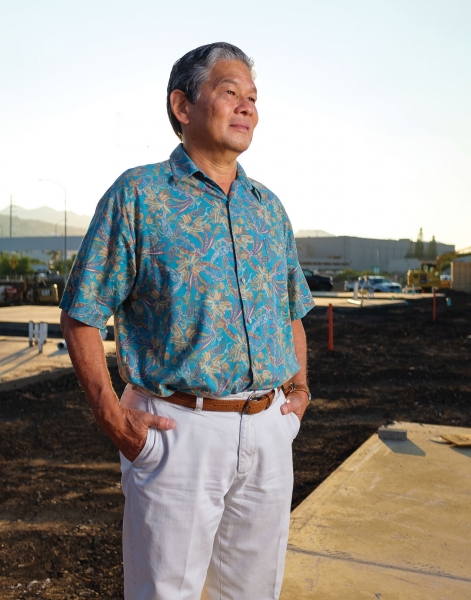 ---
Mahalo to the consortium of businesses and individuals that have made Kahauiki Village possible.
aio family of companies
ALCAL
Apex Truss
Bowers + Kubota Consulting
Building Industry Labor Association of Hawaii
Cades Schutte
Carrier Hawaii
Cemco Steel
Chef Zone
Chun Kerr LLP
City Mill
Coastal Construction
Commercial Plumbing
ControlPoint Surveying, Inc.
Darin Isobe
Ferguson Enterprises
Ford Canty & Associates, Inc.
Freeman Foundation
Gift Foundation
Green Thumb, Inc.
GW Killebrew Co.
Hawaii Carpenters Union
Hawaii Coffee Co.
Hawaii Gas
Hawaii National Guard
Hawaiian Electric Company
HC&D
HD Supply White Cap
HouseMart/Ace Hardware
HPM Building Supply
Honsador Lumber
Ho Supply
InSynergy Engineering
Island Holdings
Island Ready-Mix Concrete Inc.
J. Kadowaki, Inc.
James Hardie Building Products
JBL Hawaii, Ltd.
John and Sue Dean
KAI Hawaii
Koga Engineering
Komatsu Home, Ltd.
Local Union 1186 IBEW
Makakilo Nursery
Matson Foundation
McInerny Foundation
Nathaniel Kinney
Newmark Grubb
New Mililani Nursery
Ohana Building Supply
Pacific Pipe Co.
Pacific Source
Pacific Transfer
PACT
Painters Warehouse
Palama Express
Pasha Hawaii
PhotonWorks Engineering
Plumbers & Fitters UA Local Union 675
Proficio Hawaii
Resort Management Group
Rinell Wood Systems, Inc.
RMY Construction
Rotary Club of Honolulu
Rotary Hawaii District 5000
Royal Palm Group
Servco Home & Appliance Distribution
Shimmick/Traylor/Granite Joint Venture
Shinsato Engineering
Spectrum
Steve Kai
System House R & C Co., Ltd.
Takano Nakamura Landscaping
The Emmett R. Quady Foundation
The Harry & Jeanette Weinberg Foundation
The Waterhouse Foundation
Tint Factory
Title Guaranty
United Laundry
U.S. Pacific Fleet
Walters, Kimura, Motoda, Inc.
White Co.
Y. Hata & Co., Ltd.