What Is It?
Pool Check Valve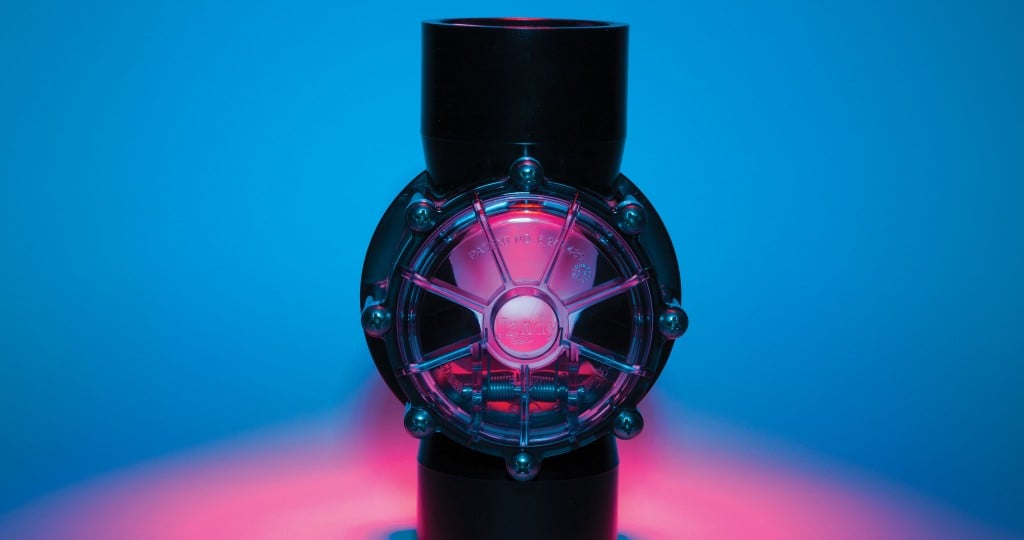 HOW IT WORKS: The clear-lid valve helps maintain proper water level in multiple-level water features — particularly those with high flow rates
WHY PROFESSIONALS LOVE IT: "It's easily serviced and works on almost any pool, anywhere," says Clifton Crawford of C & J Contracting. "Plus, it's ABS plastic, so it won't rust."
VALUE: $93
FAST FACT: The Jandy check valve can handle more than 100 gallons of water flow per minute.
DID YOU KNOW? C & J Contracting is a full-service swimming pool, spa and water-feature company. "We can handle anything to do with water, fire, light, tile, stone, masonry, and on and on," says Crawford.