What's Always in Your Fridge?
Food experts give us a peek behind the door …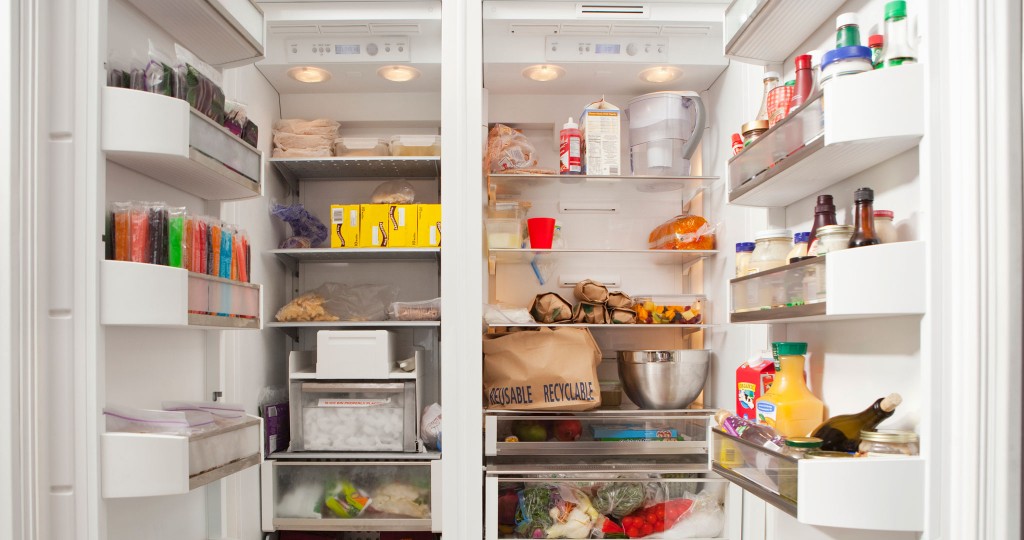 "Protein. I always have some sort of protein in my fridge. My favorite is steak. And, of course, salt and pepper with that. You always have to have salt and pepper."
— Chai Chaowasaree, owner, Chef Chai.
Home Fridge: Viking from Ferguson Bath, Kitchen and Lighting Gallery
---
"Quality butter. Right now I have three different kinds of butter from Hokkaido, Japan. I usually have French butter or Japanese butter or some delicious organic creamy butter. Butter is key. Hokkaido is known for its dairy. Most normal people buy chopsticks or hairclips at the airport. I buy butter."
— Lee Anne Wong, owner, Koko Head Café.
Home Fridge: "Ha! No idea," says Wong. "It came with the apartment. It's definitely not the modern gonna-give-you-ice-cubes-and-filtered-water variety."
---
"Sriracha. That's a must for me. I like spice because it brings up the dish, makes it exciting. Sambol or Sriracha, any kind of spice. I like adding a different element to keep it from being bland. Usually at home I'm not too exciting, I have some saimin and add some Sriracha."
— Ron De Guzman, executive chef, Stage Restaurant
Home Fridge: Kenmore from Sears
---
"It really only took a few seconds to choose — champagne! I love it and it's a perfect start to any meal. Not to mention that hot dogs with champagne is the best."
— Henry Adaniya, owner, Hank's Haute Dogs.
Home Fridge: Hotpoint … "but it's a rental, it came with the place," laughs Adaniya. "If I were to furnish a kitchen though, I'd get a commercial option like Trausen. I don't need all those bells and whistles, just storage space for my champagne!"
---
"I'd have to say right now, since I have a young one who doesn't like spicy food, it would have to be my selection of
hot sauces and spicy mustards. I currently have Roland extra-strong Dijon, Delouis Moutarde A L'ancienne (whole grain) and a Whole Foods German mustard. I use them on almost everything."
— Kevin Hanney, owner, 12th Avenue Grill and Avenue's Bar & Eatery.
Home Fridge: KitchenAid from Sears
---
"I always have a charcuterie item in my fridge, like salami, saucisson or prosciutto. I use it for my snack, appetizer or sandwich, of course, with a glass of Cote du Rhone."
— Nico Chaize, owner, Nico's by the Pier.
Home Fridge: LG from Home Depot.