What's New with AIA Honolulu
Learn more about the organization's mission and upcoming activities.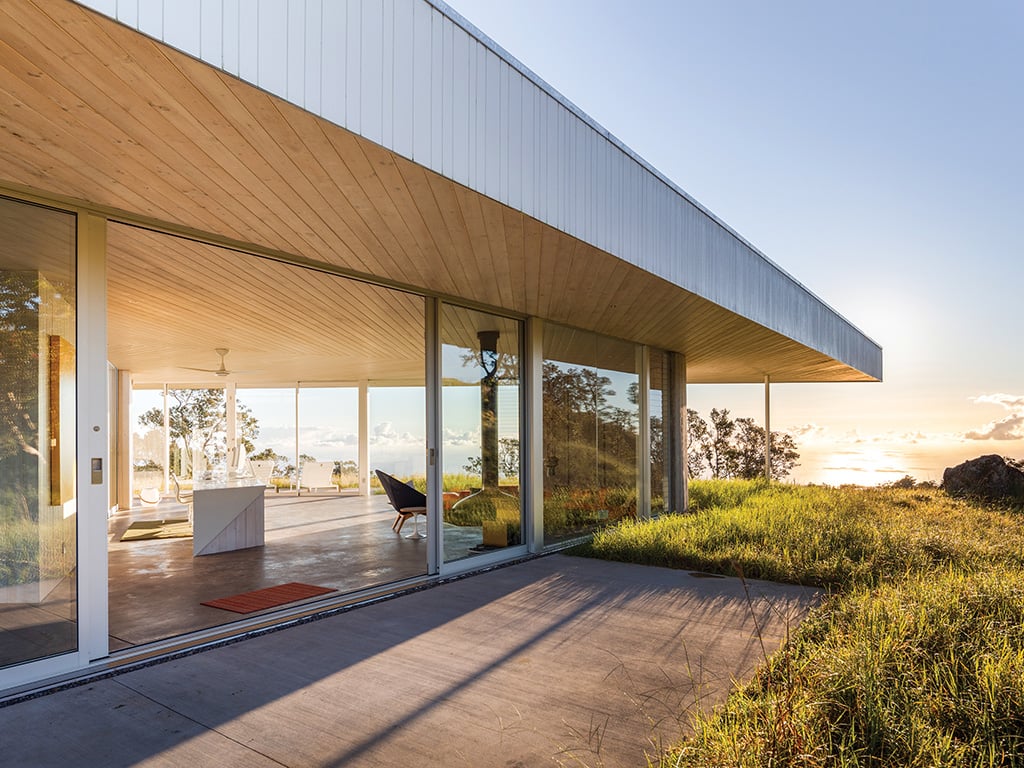 Hawaii Home + Remodeling works with the local chapters of home and building industry professional organizations to bring you the latest initiatives and insights into our community. AIA Honolulu is one of our key partners in honoring advancements in Island architecture — each year, our Editor's Choice Award highlights an exemplary residential project at the AIA Design Awards Gala.
According to its organizational mission statement, AIA Honolulu "strives to meet the needs of our members and in doing so to shape our communities through good design. We view thoughtful planning and collaborative leadership as critical to our shared successes."
We asked Julia Fink, executive vice president of AIA Honolulu, to share more about the organization. Check out our Q&A with her below:
What are you most excited about for AIA Honolulu in 2023?
This year we are hosting a 10-week series for architects to address climate change and provide impactful solutions for adaptation and resiliency through design. The AIA+2030 Series aims to arm architects with the tools needed to reach net-zero emissions in the build environment by 2030. In addition, we're always looking forward to our annual events like the Design Awards in July, which showcase some of the best new work by local architects, and CANstruction in September in collaboration with the Hawaii Foodbank, hosted at Kahala Mall.
How can our readers and community get involved in supporting AIA Honolulu?
AIA Honolulu offers many events open to members of the public as well as association members. We have downtown Honolulu and Chinatown walking tours two-three weekends per month, educational lectures regularly, and of course, Architecture Month in October. This year, we are excited to offer Kona Home Tours as part of our Architecture Month festivities. Tickets will go on sale in July. Please check the calendar on our website for more fantastic opportunities. If you are a design professional or work in an adjacent field, consider becoming a member or sponsor of the AIA.
How does AIA Honolulu work with the community to move the home and building industry forward?
The three tenets of AIA's strategic plan are belong, learn and commit. We are focused on creating a collaborative and inclusive environment for our membership and community, providing opportunities for growth and learning in the profession, and using our skills to solve our community's challenges. AIA works closely with the community and governing officials to ensure the health, safety and welfare of all constituents. This means advocating for bills that promote consumer protection at the Legislature, meeting often with county permitting departments, and having conversations with the Board of Water Supply, climate scientists and innovative product manufacturers to ensure longevity of our homes, buildings and public spaces.