Why Hawaii is the Best Place to Live for Nature Lovers
Here, the great outdoors are really, really great.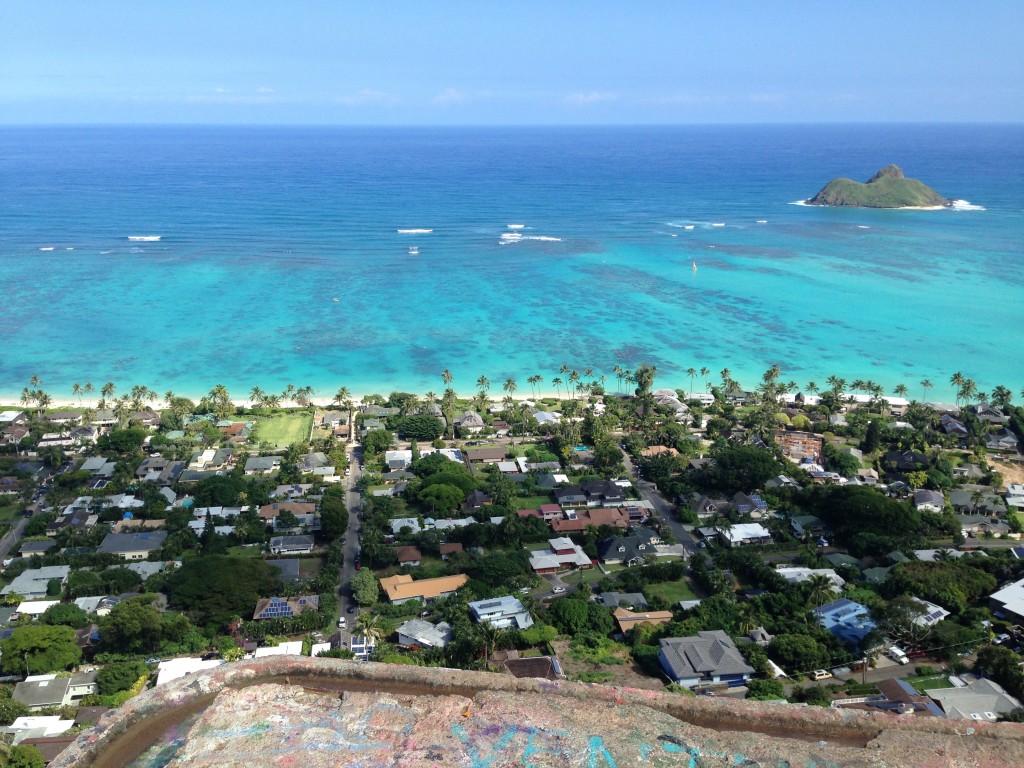 "The ecosystem here is super unique," says List Sotheby's International Realty agent Scott Startsman. "There's a lot of natural beauty in Hawaii." And — unsurprisingly — he's right. The great outdoors are even greater here in the Islands, where epic hikes and postcard-perfect beaches can be found around every corner. But if you're still not convinced, we have a few reasons why Hawaii is one of the best places for nature lovers, provided to us by our friends at List Sotheby's International Realty.
The Islands are constantly showing off. It's one of the biggest reasons why people visit, and even move, to Hawaii. "Hawaii is an ideal location for nature and outdoor lovers simply because nature is everywhere," says Tiffany Chen, a List Sotheby's International Realty agent who spends a lot of time in Hawaii's outdoors, tandem surfing and hiking. "You don't need to look far to appreciate the beautiful ocean, majestic mountains or picturesque waterfalls that cover the Islands." Even those working from home in the big city, Honolulu, can look outside their windows and see Diamond Head or one of the Islands' many other natural wonders.
"It's considered paradise for a reason," says Startsman, who's been a Hawaii resident since 1999. And nature conservancies like The Outdoor Circle — a nonprofit that has been protecting the Islands' outdoors since 1912 and has planted tens of thousands of trees — work day in and day out to make sure Hawaii remains a paradise. And nature lovers can pitch in, too, with the many volunteer groups around the Islands, like Sustainable Coastlines Hawaii, which organizes hundreds of beach cleanups a year.
A few neighborhoods on Oahu exemplify the Islands natural splendor — and are perfect for soon-to-be residents looking for a home that embraces the outdoors. "If you're looking for breathtaking mountain views, Kaneohe is a great place to buy," says Chen. "Hawaii Kai is another wonderful location for those who want a marina and water activities nearby, while the North Shore, Kahala and Kailua will be really appealing for beach and ocean lovers."
Startsman notes that while the North Shore has fantastic beaches — there's a reason why it's called the Seven-Mile Miracle — there are a bounty of beautiful hiking trails in the area, too, such as the Ehukai Pillbox trail with panoramic views of the sea and coastline. Startsman, who's in the ocean often, surfing, swimming and bodyboarding, also recommends the verdant valley of Manoa. "Further back in Manoa you get way more rain, and everything is so much greener. And you're in this awesome valley setting where you can hike to waterfalls."
In Hawaii, living amid nature doesn't mean you're isolated, miles away from the nearest grocery store or restaurant. "You can be surrounded by nature, but still live in a neighborhood and community," says Startsman. "You don't have to be isolated here to get the benefits and joy of nature." For those looking to make the move to a community that fits their lifestyle — or the lifestyle they want to have once they make it to Hawaii — this is a huge plus. "At the end of the day, we want to pair people with the lifestyle they want to have, and a lot of the time, the community you want to be in comes first, and the house second," says Startsman. "So whether you want no commute, beaches near you, an urban environment or to be in a small town, we take that all into consideration."
Ultimately, living in Hawaii is special for so many reasons, and its natural landscape can't be ignored. "Hawaii's nature is unique to the Islands. … There's no other place like it," says Chen. "People travel from around the world to experience Hawaii's natural beauty, and the people of Hawaii have a deep connection to nature and show great respect for the land, which makes living here as a nature lover even more special."
Tiffany Chen, Realtor, HI License RS-81090, (808) 745-8029, tchen@listsir.com. Visit her agent profile here.
Scott Startsman, Realtor, HI License RS-62384, (808) 291-5441, scott@hiestates.com. Visit his agent profile here.