Why Two-Tone Cabinets are a Hot Trend Right Now
How to boost the design of your kitchen with color cabinetry.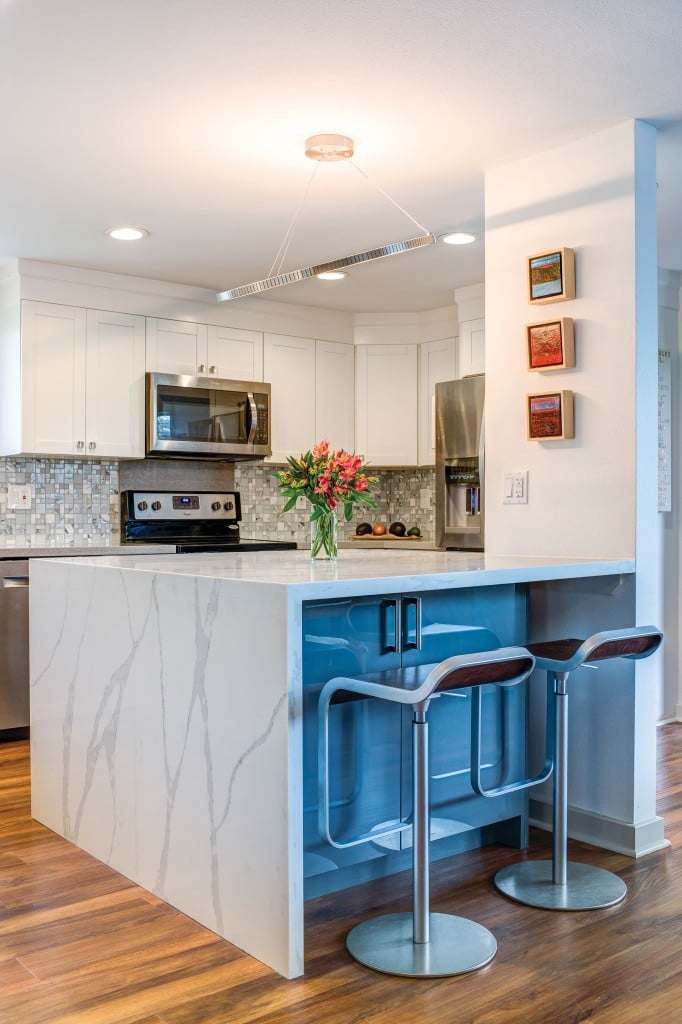 Two-tone cabinetry is a hot trend in kitchen design right now — and for good reason. It creates instant interest and can transform the whole look and feel of a kitchen. Plus, it allows you to be creative in design.
"When you use two different cabinet colors, it becomes a one-of-a-kind kitchen," shares J.R. Moorhead of Moorhead & Company Inc. He says that people gravitate toward this design style because they want their space to be unique and distinctive.
When it comes to designing with two-tone cabinets, you can choose to complement or contrast with different hues. You can even mix and match not only colors, but also finishes and textures.
If you're hesitant, consider playing it safe by limiting the two-tone colors to just your island. Want to go bold? Embrace vibrant hues, such as dark blue, forest green or bright red, throughout your space.
"Now is the time to go for bold colors and take advantage of technology and get beautifully painted cabinets," he says. "(You) can paint cabinets any color you want now. It's easy to create a one-of-a-kind, custom, two-tone cabinet by selecting your own colors."
Here are a few popular combinations.
White and Blue
Blue cabinets have boomed in the last few years, so it's no surprise that it would be a top color choice. Consider pairing it with white to create a darker or lighter aesthetic depending on the tones you choose.
Gray and Blue
Embrace moody dark grays and blues to create a contemporary feel in your home.
Wood and White
Warm wood tones provide a nice balance with modern white cabinets. Mixing clean white cabinets with the look of wood ones adds to the visual appeal.
Moorhead recommends staying with the same brand and style of cabinetry and swapping
the color choices. This allows for a more natural break between cabinets.