Why You Should Consider Shutters for Your Home
These window treatments open up new possibilities.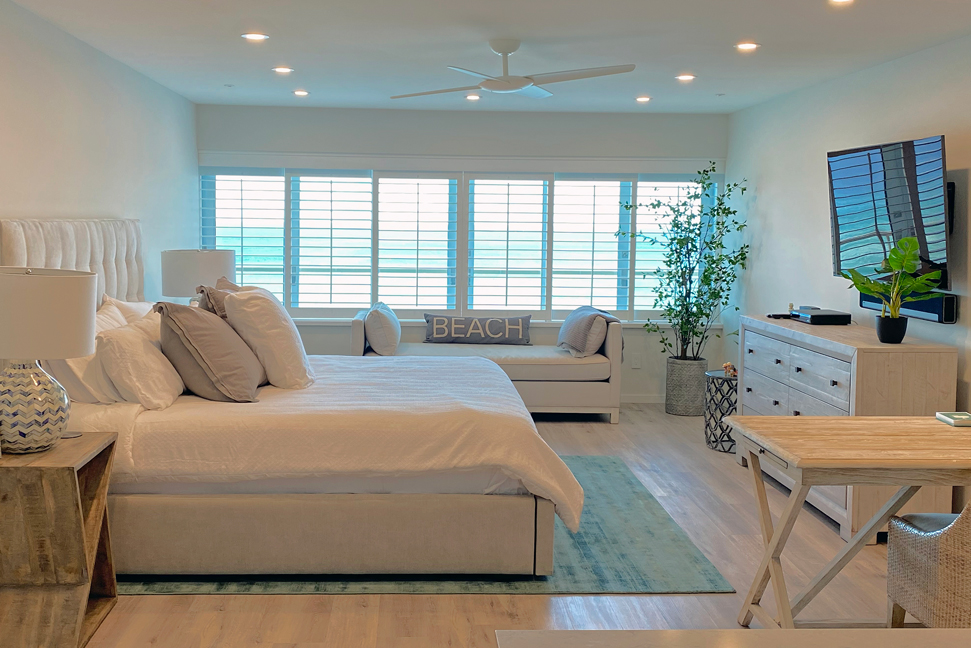 Windows let natural light, breezes and style into your home. If you're looking for a way to spruce up your abode while also cooling it down, consider adding one of the most popular window treatments: shutters.
"Shutters are one of the best window treatments for insulating your home during the hot summer months and will help save on your energy bill," shares Mark Iwasaki of Island Shutters. And, he says, they last a long time, so "you'll be able to enjoy all the benefits of shutters for many years."
Plantation shutters, in particular, are perfect for Hawaii homes. "There are many benefits to owning plantation shutters. … They are custom-made to fit into almost all shapes and sizes of openings. They are one of the few treatments that allow ventilation while still maintaining privacy. They also allow control of the natural lighting while blocking out the harsh sunlight," shares Iwasaki. And compared to traditional shutters, plantation shutters have wider louvers.
When deciding on what type of shutter is right for you, consider the four basic materials used to manufacture them: wood, polymer, vinyl and composite. "Most shutters sold in Hawaii are primarily made from one of three synthetic materials, and wood shutters make up only 5% of shutters sold," says Iwasaki. Here's a breakdown of the three synthetic material-based plantation shutters, according to Iwasaki.
Vinyl Shutters
Vinyl shutters look like plastic and have hollow cores. And while they are moisture-resistant, using them on the exterior of your home is not recommended. Vinyl shutters cannot be repaired, as parts or the whole panel must be replaced.
Composite Shutters
Like vinyl, composite shutters look like plastic, but have a solid core material and are made using MDF, or medium-density fiberboard. Because of this, moisture can cause them to expand and break apart. They too cannot be repaired, with parts or the whole panel needing to be replaced.
Polymer Shutters
Polymer shutters closely resemble wood shutters due to their premium coating finish. They are the most structurally rigid panel among synethetic material-based shutters and are very durable, especially against moisture. Tropical polymer shutters, for instance, can be used in exterior applications exposed to the elements. Plus, they're easy to repair and can be made to look new.
Island Shutters manufactures a full line of tropical polymer and natural hardwood shutters in Hawaii. The company has been in business for more than 27 years; besides selling new shutters, the company can refinish and refurbish your existing shutters purchased at Island Shutters to make them look new again.
Learn more by visiting islandshuttershawaii.com.