Win Home Furnishings at the BIA Home Show
One lucky winner will get to choose pieces from City Mill's two most popular furniture collections.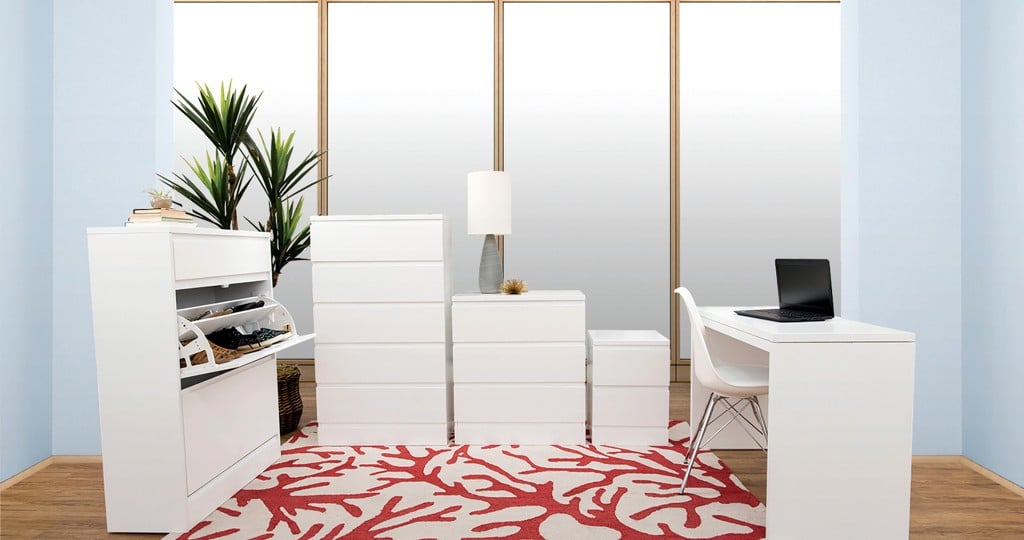 The Big Summer Home Building & Remodeling Show is a great opportunity to visit with a variety of home pros all in one place. Whether you're looking to remodel, build new or make minor upgrades, BIA-Hawaii's home show has it all. And if you're in the market for new furniture, you'll definitely want to stop by the Hawaii Home + Remodeling booth (look for #542/544).
The Hawaii Home + Remodeling team will be giving away free copies of the magazine and, to one lucky winner, two pieces of furniture from either of City Mill's most popular collections: Royal Islander Alii and Simplicity. We'll have the furniture on display for you to get a feel for which would be the best fit in your home. Be sure to fill out a ballot, and we'll contact the winner with the great news after the show.
"The Simplicity and Alii collections represent the wide spectrum of furniture styles we have here at City Mill," says Shannan Okinishi of City Mill."
The Royal Islander Alii Bedroom Collection is a more traditional choice for Hawaii homes, with a rich, koa finish and solid wood construction. "The Alii Collection has been a customer favorite for many years. I think the beautiful finish, reminiscent of koa wood, fits perfectly in so many local homes," Okinishi says.
The Simplicity Collection is made exclusively for City Mill. It's a modern choice with its clean lines and simple design. The Simplicity pieces have solid mahogany frames with real wood veneer drawer fronts and are available in white, black, gray, black/brown or cream. "It's truly a blank canvas waiting for anyone to add their design aesthetic and personality to it," Okinishi says.
Stop by the Hawaii Home + Remodeling booth at the home show to see a selection from these popular collections, and be sure to enter to win your favorite pieces.
While we're giving out free stuff, follow us on Instagram and like us on Facebook, because we'll be sharing details soon about how to win free admission to the Big Summer Home Building & Remodeling Show.
The Big Summer Home Building & Remodeling Show
Neal S. Blaisdell Exhibition Hall, 777 Ward Ave., Honolulu
Friday, Aug. 10, 5 – 9 p.m.
Saturday, Aug. 11, 9:30 a.m. – 8:30 p.m.,
Sunday, Aug. 12, 9:30 a.m. – 3:30 p.m.
One-day admission: $7
Three-day pass: $10
Senior Sunday, age 60+: $2
Children 10 and younger are free