Yellow: The color of the youngest generation
Move over, millennial pink. There's a new color on the rise: Gen Z Yellow.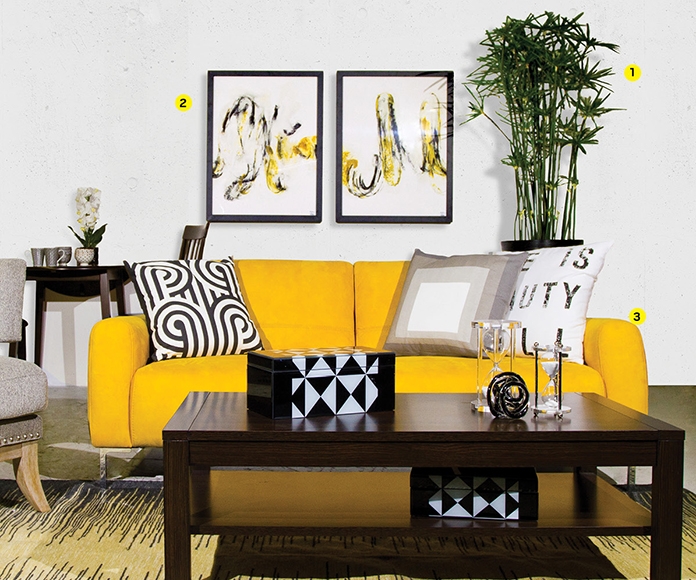 Move over, millennial pink. There's a new color on the rise: Gen Z Yellow.
"This color is exciting," says Rick Lopes of INspiration Interiors. "Various shades of yellow can provoke feelings of joy and warmth."
Compared to its predecessor, a calming and nostalgic soft pink, Gen Z Yellow is brighter, peppier and packs a little bit of a punch. The latest color trend is tied to the up-and-comers of Generation Z, who are marked with having a sunny and optimistic outlook.
There is no one shade of yellow that defines the Gen Z Yellow color. Rather, it ranges from mellow pastels to bold and electric shades and it's popping up everywhere, from fashion to interior décor and furnishings.
No matter what generation you're from, Gen Z Yellow is a fun way to brighten your home. Lopes shares some ideas and tips to color your dwelling.
Pair It
"Similarly to when you find yellow in nature, this color feels nice with deep shades of green and purple," says Lopes. Play up the natural look by utilizing earthy textures such as a woven bamboo floormat and adding organic elements
such as natural stones and crystals.
Use It
"In my opinion this color is timeless, not just a trendy time stamp of a generation," says Lopes. "Therefore, I would encourage the usage of this color in more permanent fixtures and accessories in your home." Lopes suggests incorporating the color yellow through artwork, wallcoverings, dinnerware, bedding and rugs.
Paint your home yellow! Or, if you purchase yellow furniture, pick out earthy tones to complement. Pratt and Lambert paint swatches available at City Mill.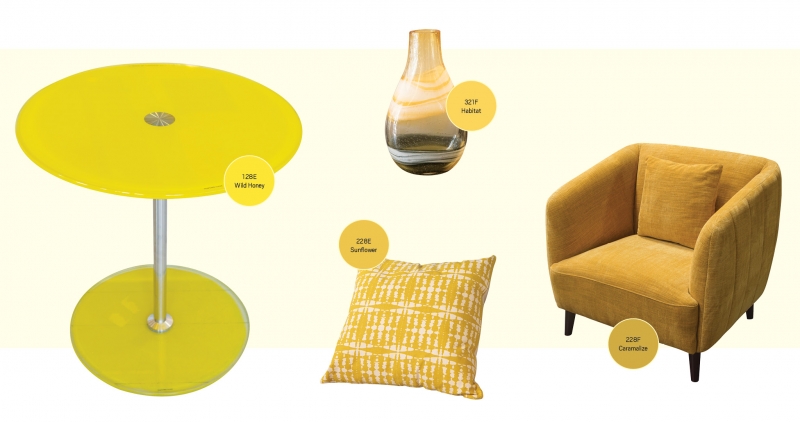 Clockwise, from left to right:
Radinka Round Glass Table in Yellow, $199, from INspiration Interiors
Andrea Glass Round Large Vase, $90, from Red Knot.
Deluca Chair, $549, from Red Knot.
Ridgewood II Pillow, $50, from Red Knot.