You Need These Tools to Help Keep Your Houseplants Alive and Thriving
12 must-have gardening tools, according to the experts at City Mill.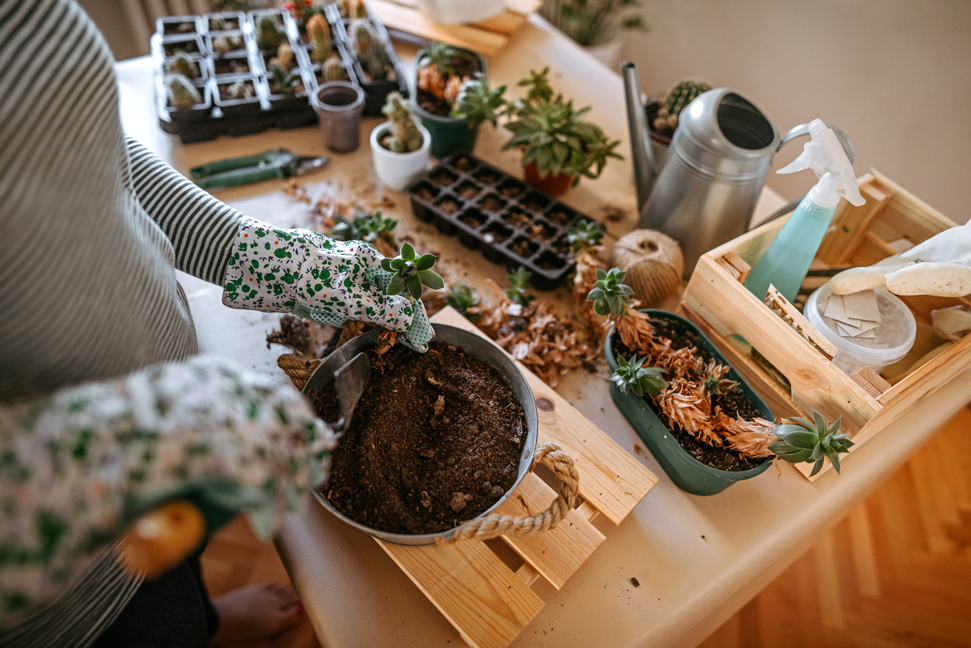 Caring for plants can be tricky for many people. You have to have the right foundation, watering routine, environment and tools. Katherine Hachmeister of City Mill offers her advice on selecting the right gardening gadgets that'll help keep your houseplants in tiptop shape. Read on to get your green thumb on.
Dedicated garden shears — Hachmeister recommends Fiskars garden shears, available at City Mill, which are heavy-duty scissors that can handle basic pruning — and a trowel to mix soil.
Latching storage box to store all your tools and open bags of soil, as well as a concrete mixing tub for repotting or soil mixing.
For drainage, use a diamond drill bit to drill small holes in the bottom of your pots.
Soil moisture meter to indicate when your plants need water, especially when you're new to keeping houseplants, shares Hachmeister.
To gather smaller amounts of soil, Hachmeister recommends using a simple kitchen spoon.
Plant ID tags to label everything. "I try to tag everything with the date of when I planted it, what it is and also when I last fertilized it," says Hachmeister.
City Mill carries an array of LED grow lights for you to choose for your plants.
Spray bottles, one for water and another for mixing with insecticide or fertilizer.
To provide support for your vine plants, consider bamboo poles, and to keep them tied up, use garden tie tape. "This is stretchy and is great for tying up your plants to their support poles," says Hachmeister.