Your Halloween House Party Planning Checklist
Get your Hawaii home in the spooky spirit of the season with these tips.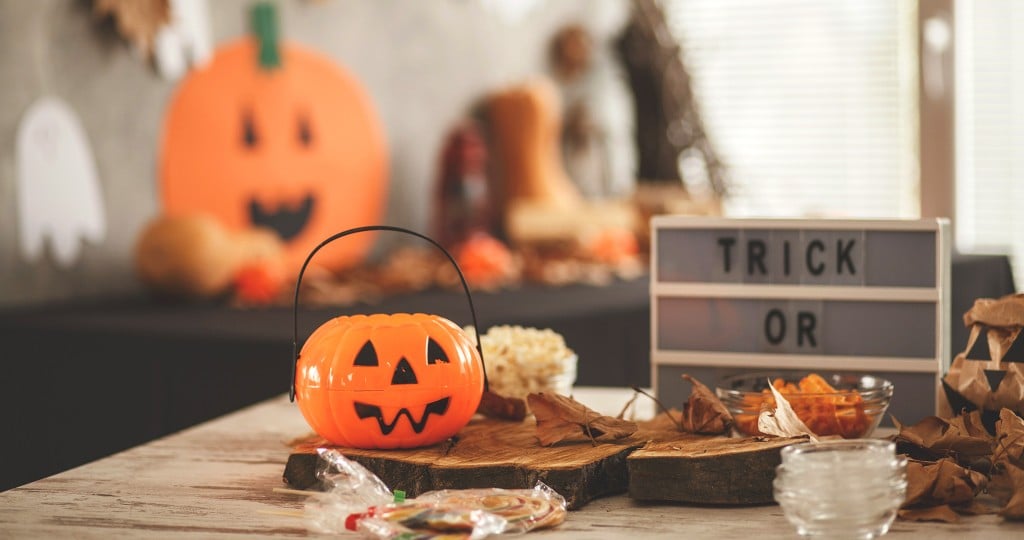 Want to plan a Halloween party at your place, but the amount of work seems horrifying? Here's our checklist to set the mood and get your home ready to party.
Candy and loot bags
Set out glass jars filled with different types of candies and mini scoops, buy little custom bags from Party City, Ben Franklin Crafts in Mapunapuna or Celebrations next door, and let guests fill their own goodie bags to take home.
Themed napkins, plates, utensils and tablecloths
Solid-colored or festively patterned disposable goods will make cleanup a breeze. Party City has a wide selection of Halloween-themed party favors, along with supplies in basic colors.
Serving dishes
Find cute Halloween-themed serving bowls, boards and platters at Pier 1 Imports. Tip: Plan which food you want to go on which platter and use Post-it notes to label them.
Punch bowl
Grab a spooky serving bowl from Bed Bath & Beyond and mix up a dose of punch that's blood-red, ghoulish green, orange or black and use dry ice to create an eerie mist over the surface.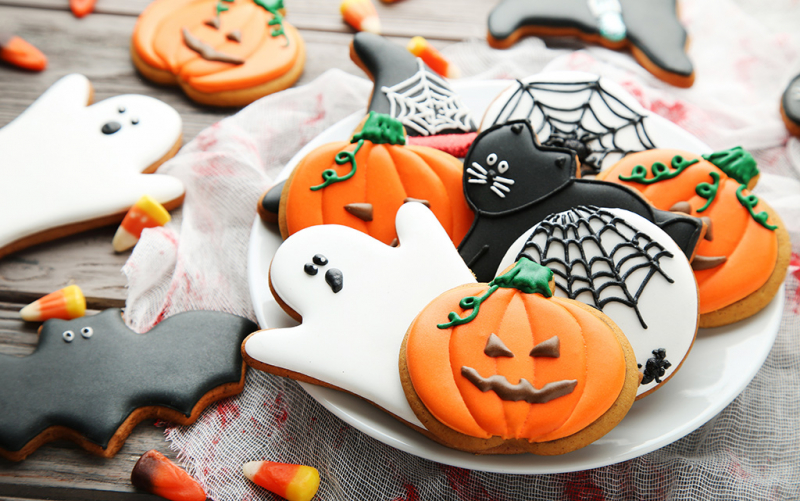 Themed snacks and drinks
Try appetizers like chips and dip, ghost and pumpkin-shaped cookies or cupcakes topped with orange frosting that guests can decorate themselves. Look up creepy cocktail recipes online (the simpler the better) and buy ingredients. Make sure to have heatproof cups on hand if you're serving anything hot.
Pumpkins and decorative gourds
Easily findable at your local grocery store, you can display these singly or in clusters around your home. Try dressing up your pumpkins—spray them with metallic paint, use chalkboard paint to draw fun faces or write messages, or wrap them with a single horizontal strip of decorative burlap ribbon for a sophisticated touch. If you're looking for something more lighthearted, City Mill has press-on, light-up pumpkin faces sure to make your guests smile.
Candles
Scatter either real fall-colored votive candles (but make sure they aren't near anything flammable) or flameless candles throughout your home. Group pillars of varying heights and sizes together.
Ghostly furniture covers
Cover furniture with white sheets for a "haunted mansion" look. As an additional bonus, they'll help protect your furniture from any spills that might occur.
Colored/themed lights
Buy red or purple lightbulbs from City Mill and replace a few bulbs around the house to create atmosphere. Or, string up some of the creepy ghost, pumpkin and eyeball light strands from the store's limited-time holiday section.
Fake cobwebs and spiders, paper bats and other decorations
Hang spooky decorations in the corners of your room for guests to discover or place them strategically around the house.