Refresh Your Home with Small, Easy Upgrades
Reinventing your living space can be simple, and inexpensive too.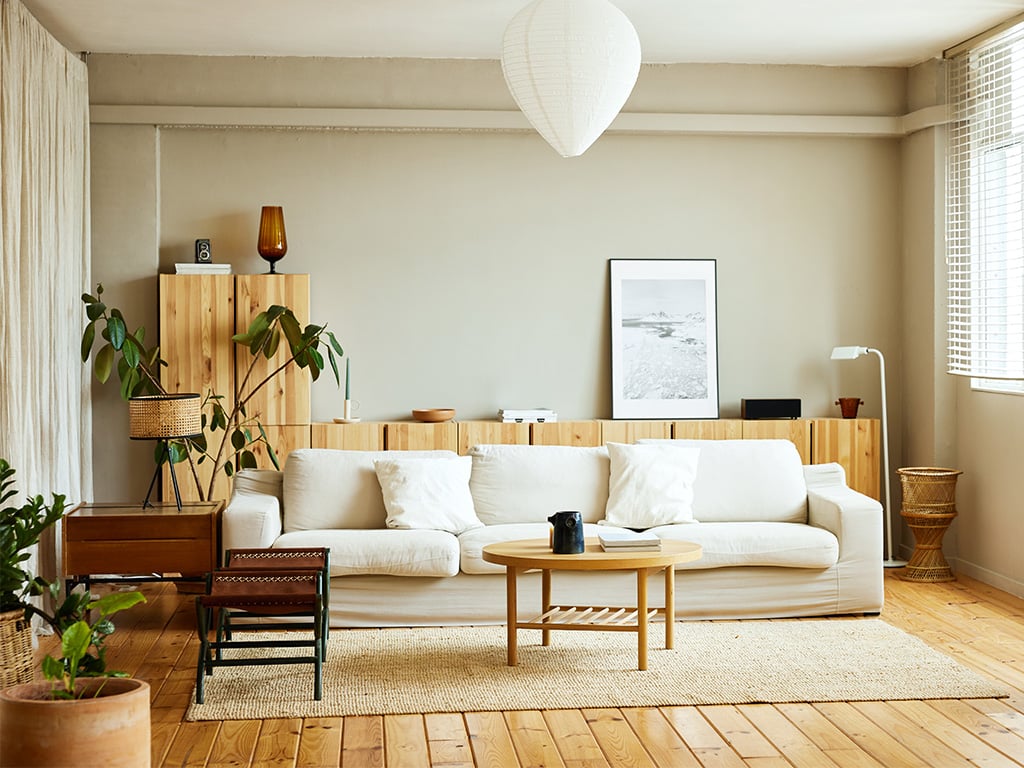 Our homes naturally evolve as we do. We often outgrow one aesthetic over time, and search for new, fresh ideas to better reflect our sense of home today. If you don't have the resources to invest in a renovation, changes as simple as switching out décor or rearranging things can be done at minimal cost and with maximum impact. Here are a few ideas to refresh your home and help you transform your living space.
KonMari the clutter
Marie Kondo made headlines by encouraging people to inventory their belongings and keep only the things that are truly meaningful. Whether you subscribe to the KonMari trend or not, its foundational principle of intentional decluttering can make a big impact on your abode. Let go of items that simply take up space and surround yourself with the things that bring you joy.

Spring clean year-round
The purge and cleanse that a lot of people do annually can — and should — happen throughout the year. Once you've removed the clutter, deep clean your home from top to bottom. This includes moving furniture to address hard-to-reach spaces, as well as wiping down ceiling fans, blinds and floorboards. You may be surprised at how much more vibrant your home feels after a deep clean.
Make inexpensive style swaps
Reinvent furniture with a fresh coat of paint or reupholster beloved pieces with new fabric that adds a pop of print or color to your space. Don't underestimate how subtle choices and simple swaps, like changing throw pillows or rugs, can update your room. Even kitchens and bathrooms can get a refresh by upgrading outdated hardware with modern styles and finishes. Here are a few of our favorite local pillow covers and cushions by Hawaii creatives for inspiration.

Streamline your space
Find the focus in each living space and thoughtfully design around it. Do you need every framed photo on that counter, or would a single digital picture frame — the kind that can cycle through multiple pictures throughout the day — make the space look tidier? Your bold wallpaper or newly painted accent wall will have maximum impact with fewer décor items competing for attention.
Consider the experience
When rearranging furniture, think about how the change will allow you to experience the space in a different way. Does your new layout make you feel differently, now that you're gazing at things from another vantage point, or entering a space from another angle? Consider how you want to feel and rearrange things accordingly. Refresh your home from the perspective of experience in addition to aesthetics.