20 New Quartz Countertop Styles for Your Home Redesign
Cambria celebrates its 20th anniversary with the arrival of 20 brand-new countertop designs.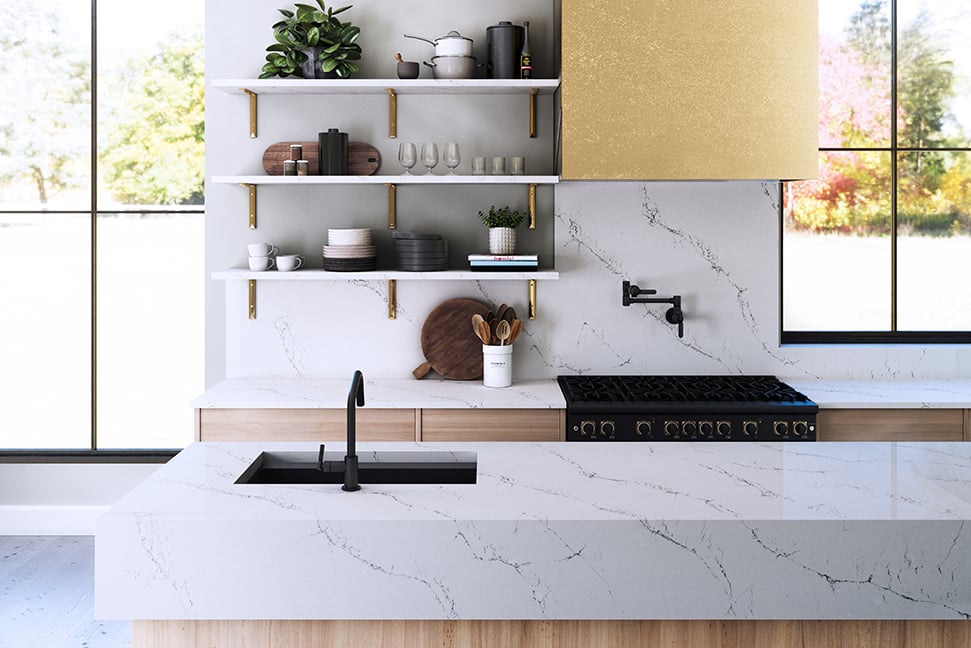 From white with sparks of color to black and gray-based hues, Cambria's latest surfaces go beyond anything the company has released before. Here are its 20 new designs.
Queensbury
The creative gray veining in the Queensbury dances around with pops of white crystal veining for a bit of sparkle.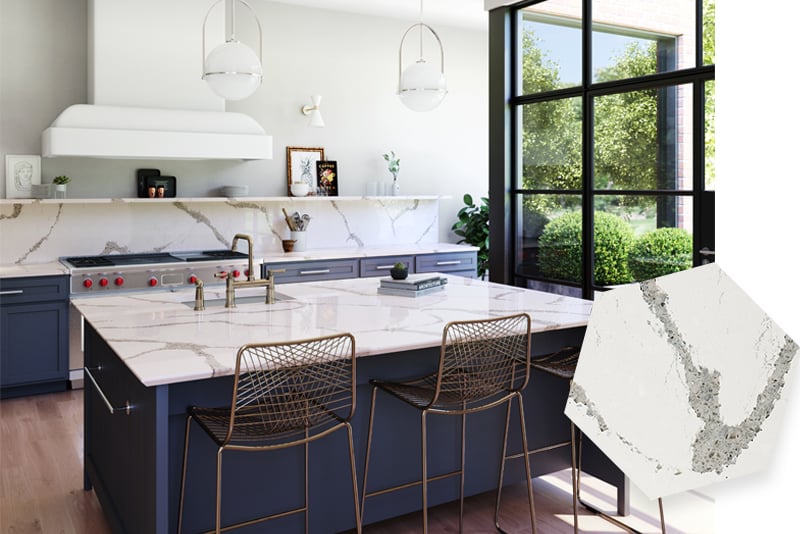 Portrush
Bold navy, gray and black veins go crisscross on the soft porcelain base of the Portrush. Spot the gold flakes in it as well.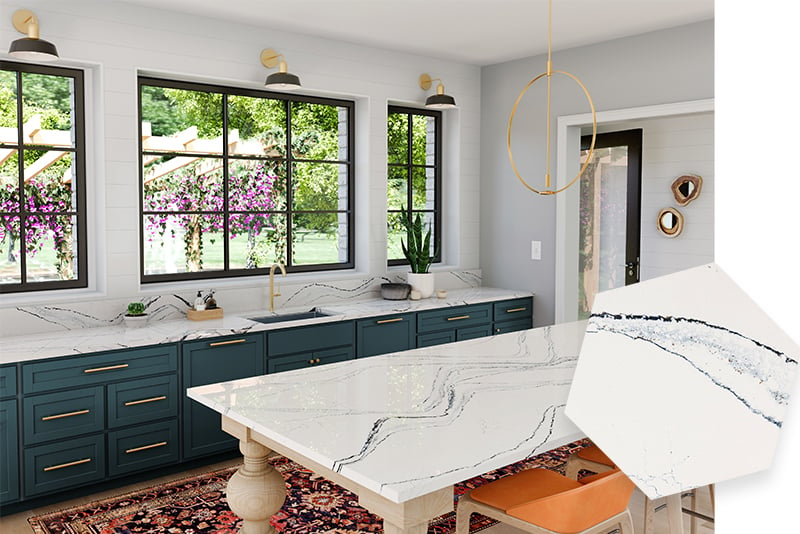 Clovelly
The mix of copper and brown veins through a creamy white background makes the Clovelly a graceful standout selection. There are also accents of black and latticed threads.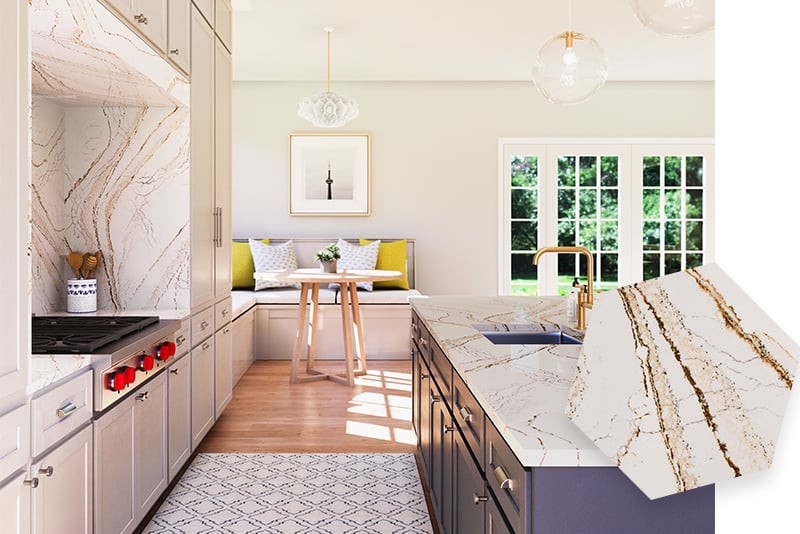 Harrogate
On the darker spectrum of white-based countertops, the Harrogate has accents of black and dark greige veining, along with gray and dark threads and clusters to create geometric shapes.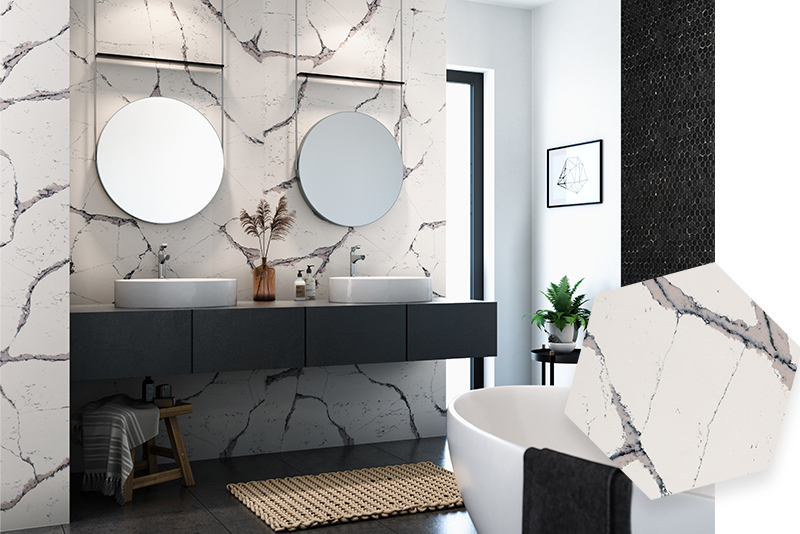 Brittanicca Block
Brittanicca Block features one of Cambria's signature designs, Brittanicca, laid out in parallel lanes. The unique veining and patterns of the delicate, handcrafted design make it a fine choice.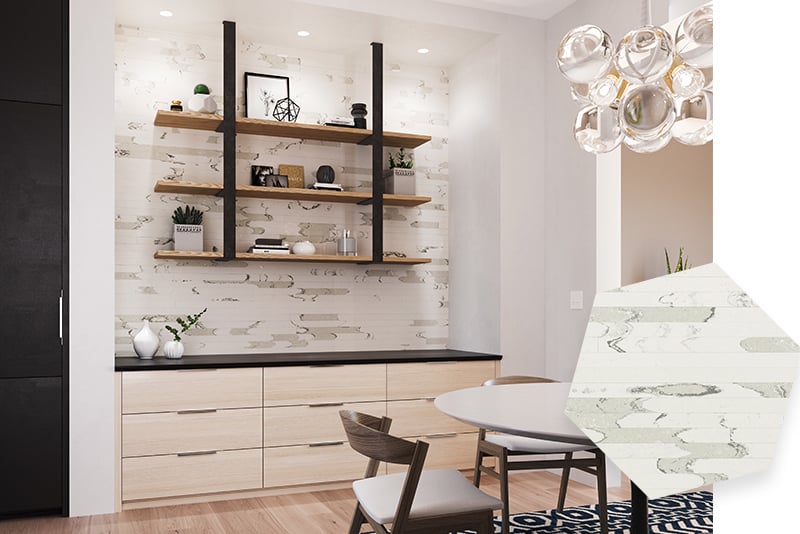 Colton
The Colton features soft etches of brownish-gray and white, adding a hint of color to a white surface.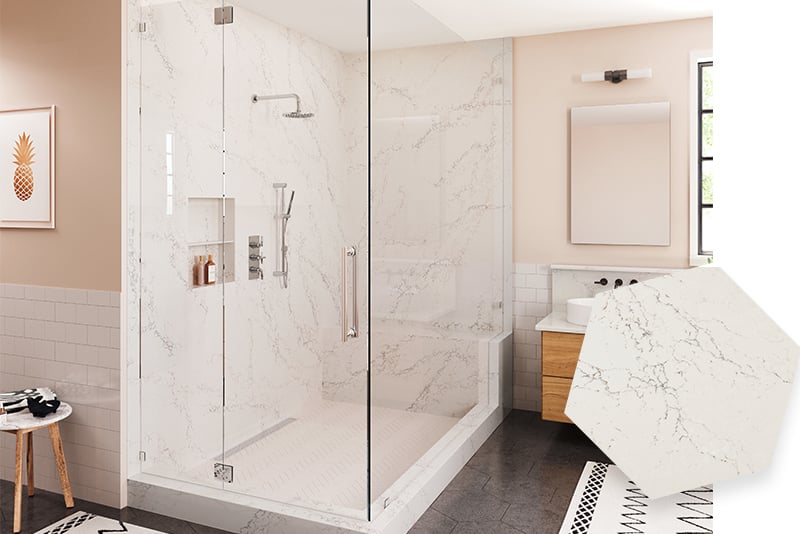 Archdale
There's something so nice and calming about the soft, subtle nature of the Archdale.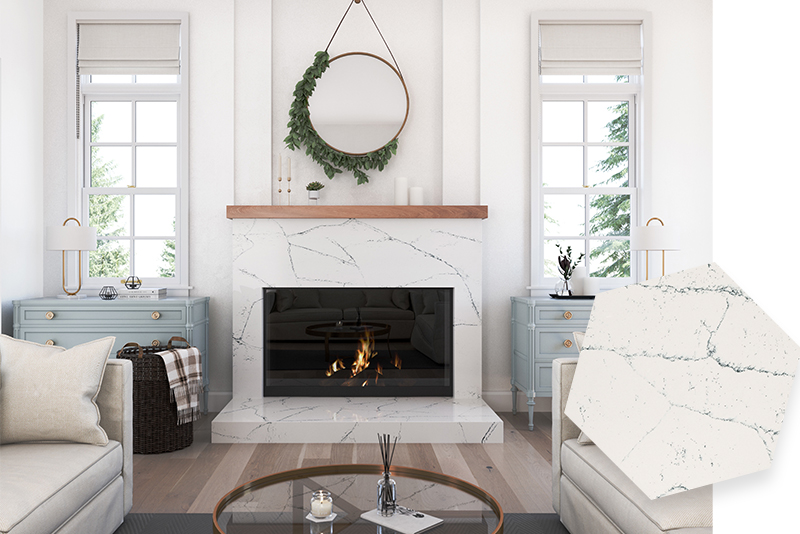 Bradwell
The Bradwell features two shades of gray, with its medium gray base and dark gray strands and clusters.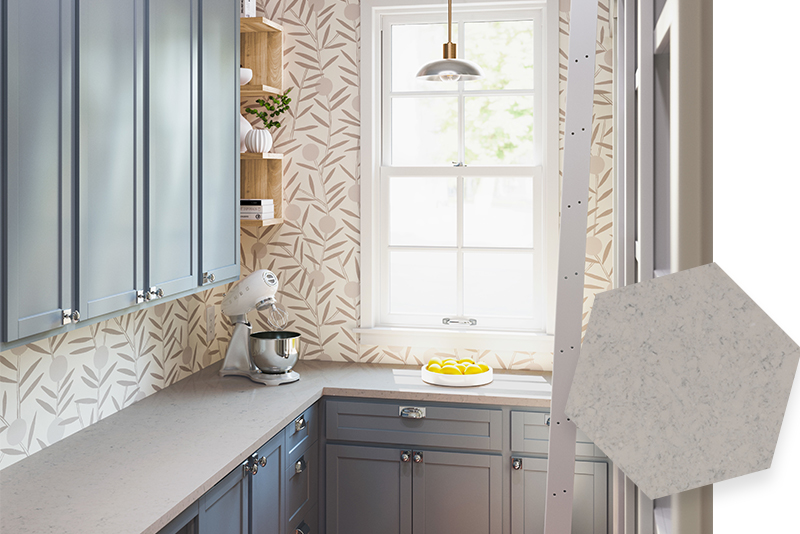 Bridport
The Bridport balances light gray and light cream undertones with gray strands that streak across.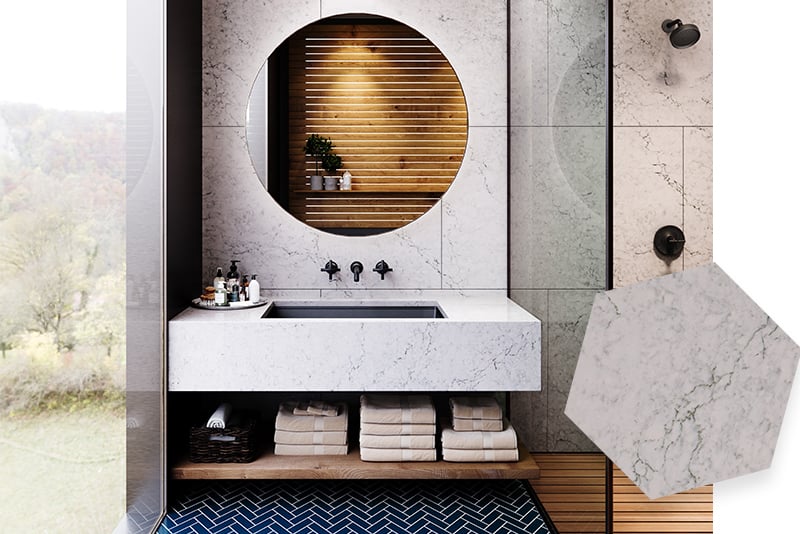 Buxton
For an industrial-style, go with the Buxton, which sports grainy concrete, grays and cream, along with speckles of white.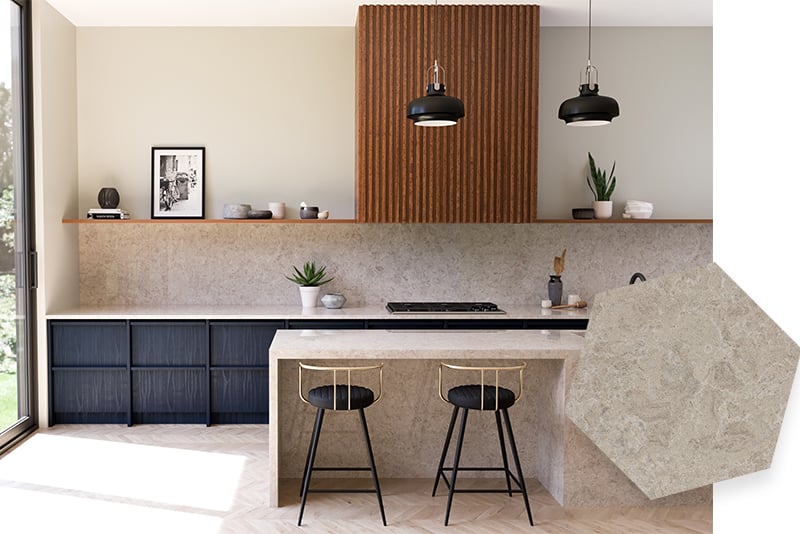 Charlestown
Dark, dramatic, dapper — there's a lot to love about the charcoal gray and black colors of the Charlestown.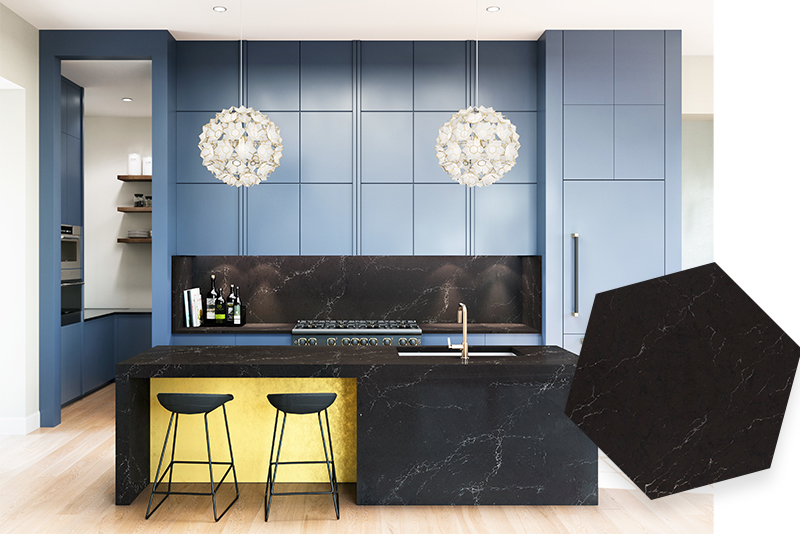 Gladstone
The Gladstone is classically elegant — soft gray backdrop and fine gray veining, webbing and shadows to add depth.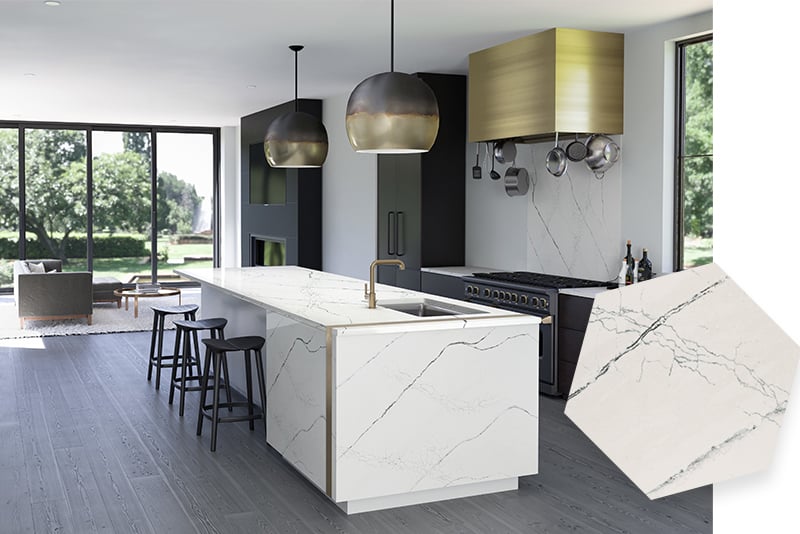 Hawksmoore
The Hawksmoore features a creamy background accompanied by dark striations.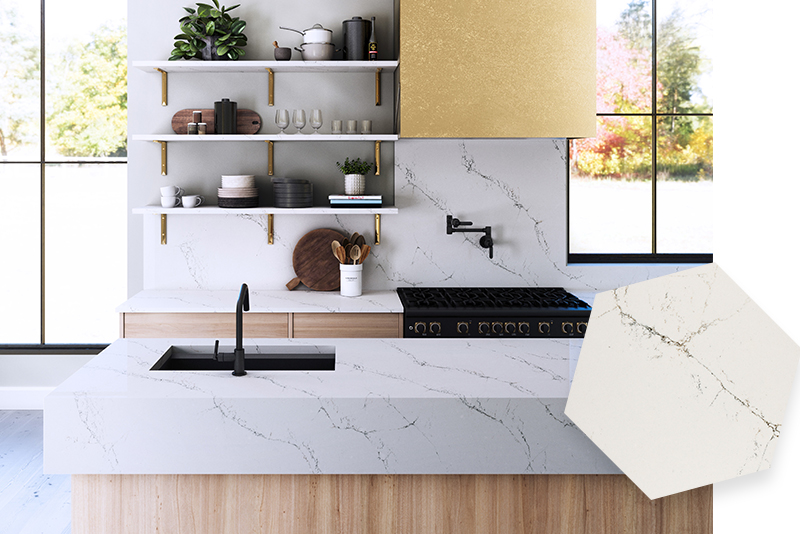 Malvern
Malvern's creamy vanilla tones and gray accents are the perfect backdrop to a grand space.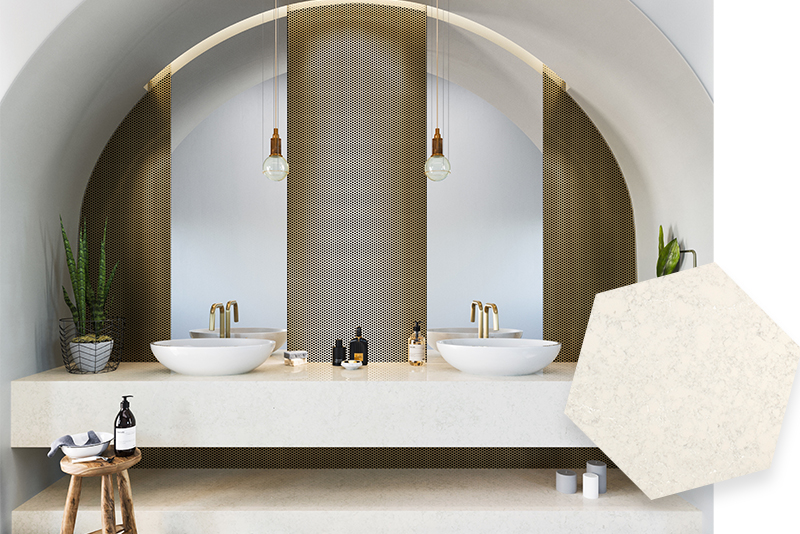 Smithfield
The clean, soft white surface of Smithfield offers a hint of warmth through its veining.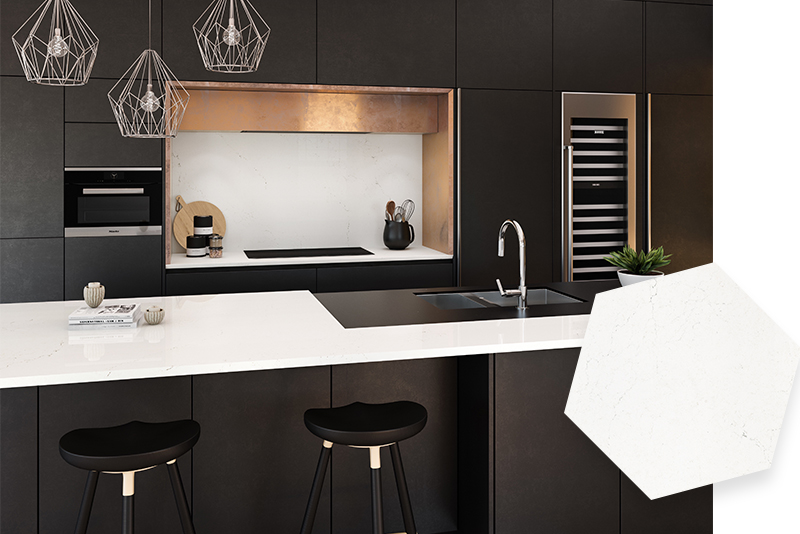 St. Giles
St. Giles is a medium gray countertop design with contrasting gray and white veins.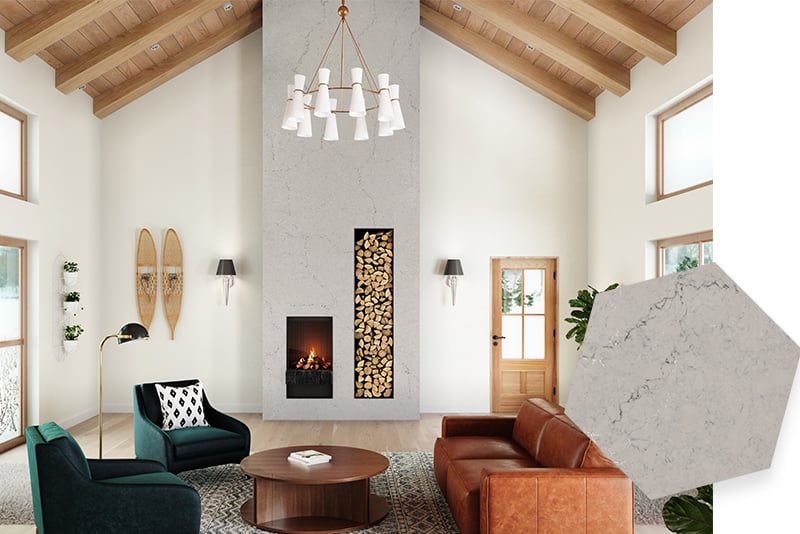 Sutherland
Dark meets light in the Sutherland, which brings together an alabaster foundation and braiding of varying gray hues.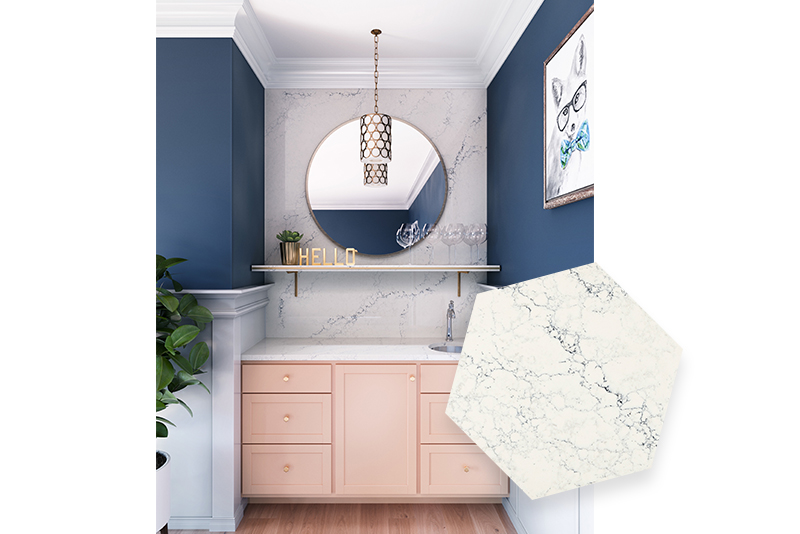 Whitby
Muted shades of cream and gray are at the heart of Whitby, with the subtle gray being used to give it some character.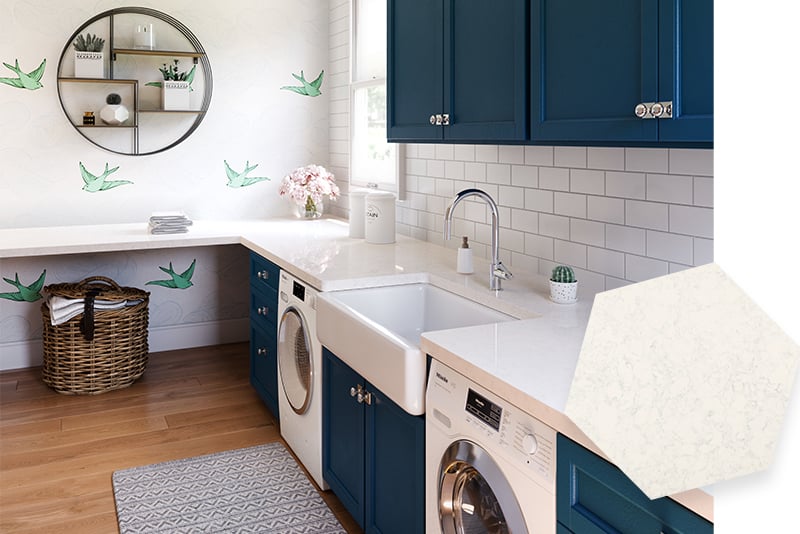 Windrush
Can you feel the wind of slate gray streams across the gray background of Windrush? Small pops of white are floating around, too.

Woodcroft
Another bold option — the Woodcroft features alluring golden and metallic streaks across a black background. This design will be available this summer.