2020 Home Trends to Inspire You
The latest and greatest home trends of the new year.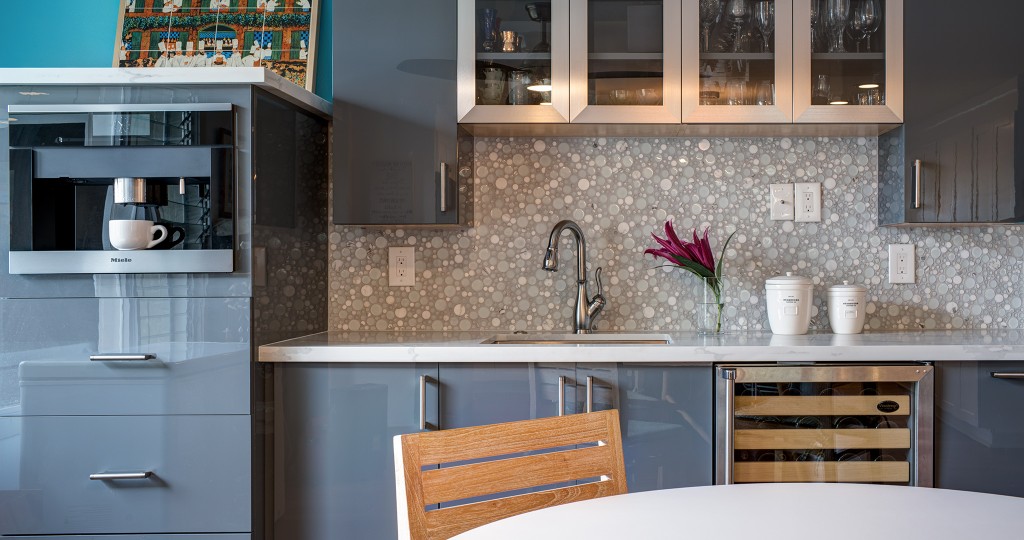 The beginning of a new decade is the perfect time to get inspired and think of all the goals you want to reach and changes you want to see in the new year. For the ever-evolving home and remodeling industry, the latest trends are always great sources of inspiration. We asked industry experts and browsed through the Ferguson Bath, Kitchen & Lighting Gallery's Trends & Influences — its annual guide to the hottest appliances, fixtures, lighting and more — to find out what looks are still trending and what's new for 2020.
Home Design
From preparing for the future to embracing the outdoors, the design of homes has shifted to more accommodating layouts that emphasize indoor-outdoor living.
Accommodating Features
More homes have accommodations made for multiple generations and aging in place, with the addition of ramps, elevators, wider doorways and other accessibility features, according to the American Institute of Architects' recent Home Design Trends Survey.
Natural Elements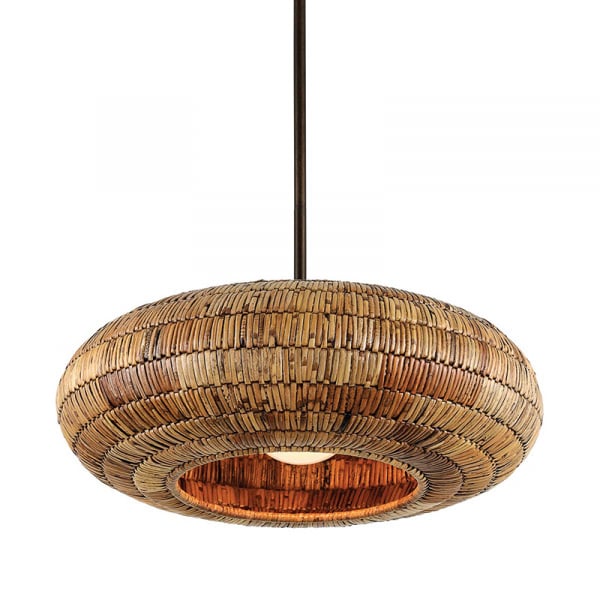 Outdoor living areas continue to be popular spaces for homeowners to deck out and blend with indoor living spaces. For instance, kitchens that open to the outdoors or glass walls that open up and slide away. What's more, homeowners are craving a more natural-feel within their homes, incorporating outdoor-inspired elements throughout.
Personal Touch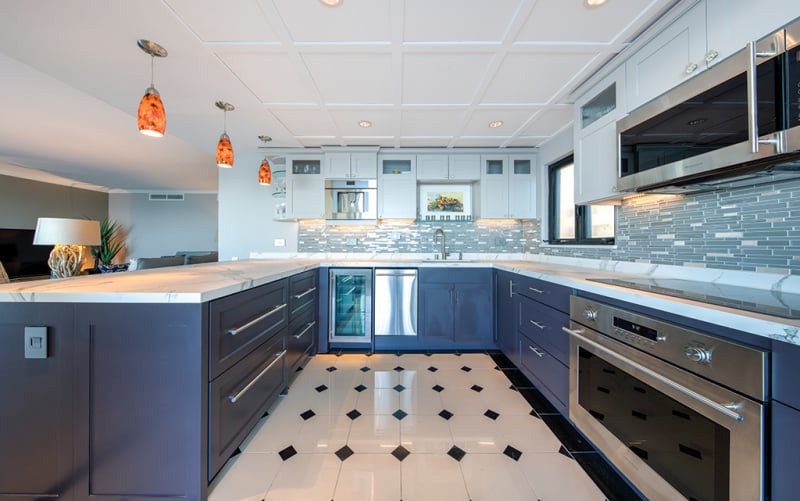 There's no other place like your home — and owners are seeking ways to make theirs more personal than ever. Fortunately, homeowners are now able to customize their homes in almost every aspect. J.R. Moorhead of Moorhead & Company Inc. says one way to do that is with colored cabinetry.
People are gravitating toward colored cabinetry, including multitoned, as the market opens its doors to more color selections, Moorhead says. "You can paint it what you want. People are playing with different colors now."
Tailored Taste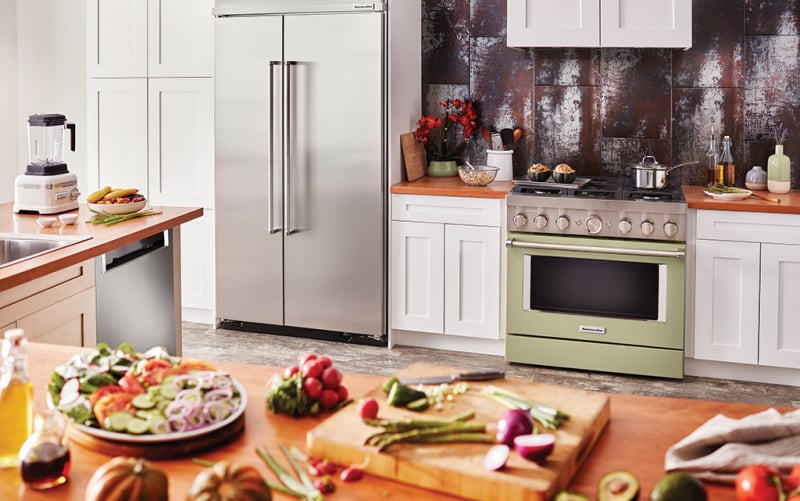 Personalization also comes into play in customizable fixtures and appliances, like the KitchenAid Dual Fuel Range, available in an array of colors including avocado cream (above), passion red, yellow pepper and misty blue, from Ferguson Bath, Kitchen & Lighting Gallery.
Spectrum of Colors & Playful Patterns
Last year's trend — muted tones — remains popular. But this year, bright and bold hues are on the rise. Say goodbye to clean white spaces, and hello to colors and patterns that boost the design interest in your home.
Middle Eastern Influences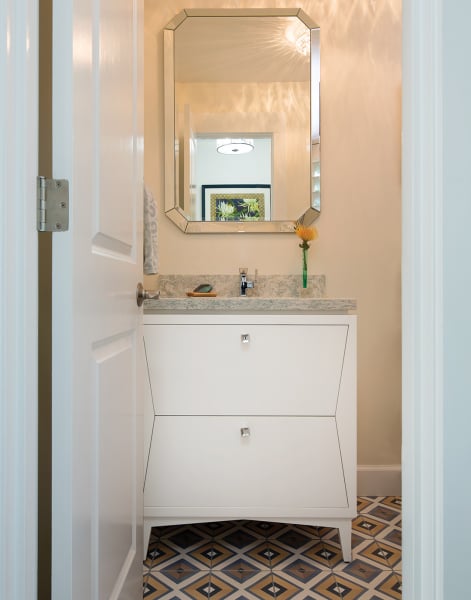 Homeowners are welcoming more patterns and vibrant colors into their homes in more applications than furnishings and fabrics. Tile used for flooring, backsplashes and accents have a huge array of finishes, from midcentury modern square ceramic tiles in the kitchen to porcelain tiles that look like Carrara marble, according to Marshall Hickox of Homeworks Construction.
He shares that patterned and Moroccan-style tiles, in particular, have been spotted in powder rooms and shower floors. In fact, the Homeworks Construction design team has been excited to see an increase in Middle Eastern-influenced tiles.
It's a welcome deviation from the clean and contemporary designs that have dominated the industry at both the commercial and residential level the last few years, Hickox says.
He explains that this design, although stylistically centuries old — from whimsical and vibrantly colored to architecturally linear with odes to M.C. Escher — remains timeless and limitless in its potential.
"This century's old 'trend' emotes a regal elegance, yet in our Western applications feels a little bohemian too," says Hickox.
Getting Creative with Colors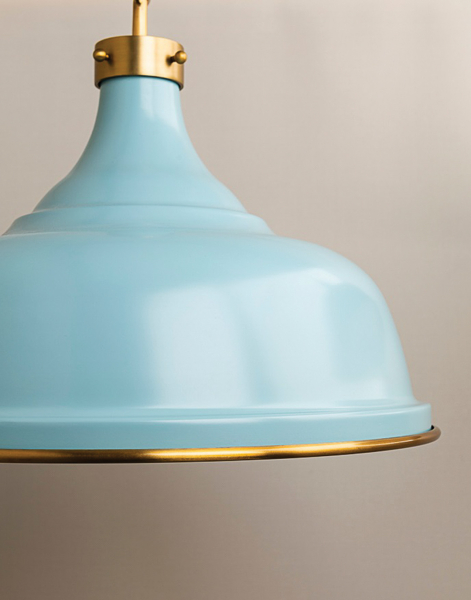 Adding a dash of color instantly livens up your spaces — consider having your fixtures in bold and brighter hues or using one of the 2020 Colors of the Years, like Benjamin Moore's First Light, on the walls of your home.
Back in Matte Black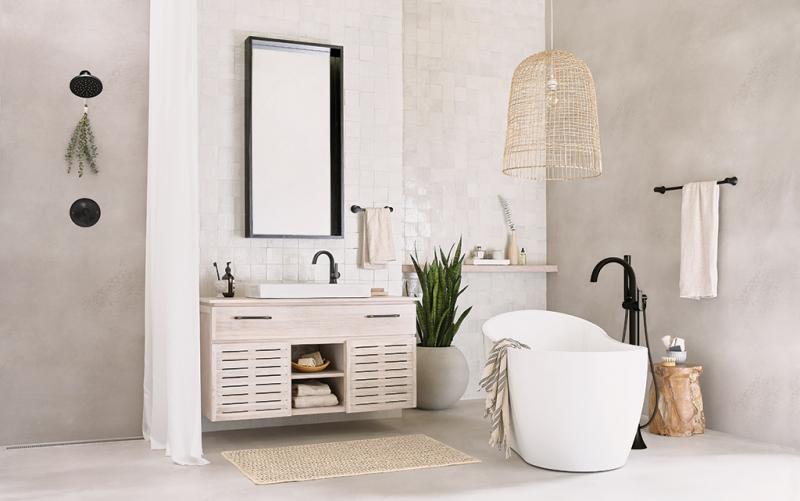 Matte is here to stay in 2020. Matte black, in particular, can go with anything, elevating your space to have a more dramatic tone or to add contrast to a room.
Curated Appliances & Fixtures
Updating your appliances and fixtures can help you create small or big changes in your home — from appliances that promote connectivity or relaxation, to fixtures that shine a light on innovation and style.
Health & Home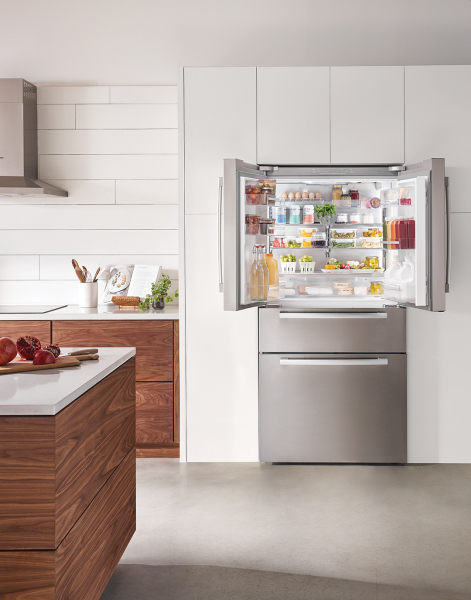 To make coming home after a long day even more relaxing and rewarding, certain appliances and fixtures offer a spalike feel to make your home a happier, healthier space. Think, a high-tech lavatory and soaking tub, or even a refreshing refrigerator that offers ample room for all your favorite foods.
The Bosch 800 Series French Door Refrigerator from Ferguson Bath, Kitchen & Lighting Gallery has a FarmFresh™ System, with four freshness technologies that are designed to keep your food fresher, longer. Plus, the sleek design and French doors make it all the more appealing.
Connected Kitchens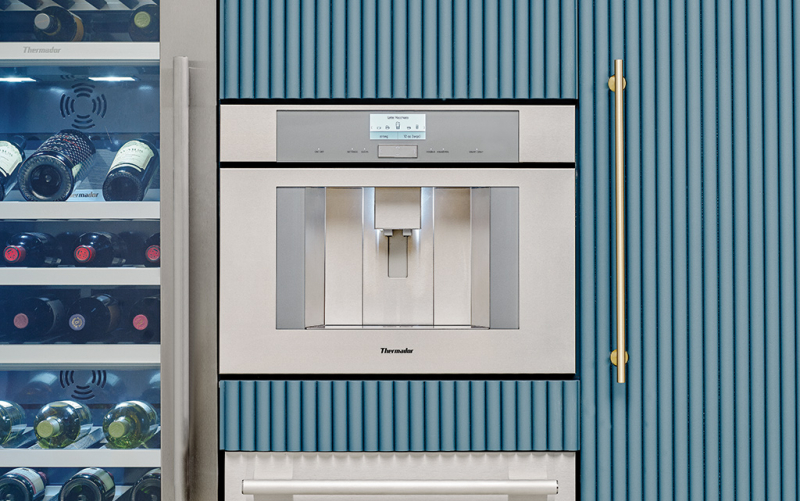 As the heart of your home, the kitchen is often the central gathering space that brings the whole family together. That's why connectivity in your appliances and devices is so important, allowing you to work smarter and not harder in the kitchen.
The Thermador Masterpiece Coffee System from Ferguson Bath, Kitchen & Lighting Gallery is made for complete customization with up to eight personalized settings for each family member and guest to enjoy and program their favorite drinks.
Make a Statement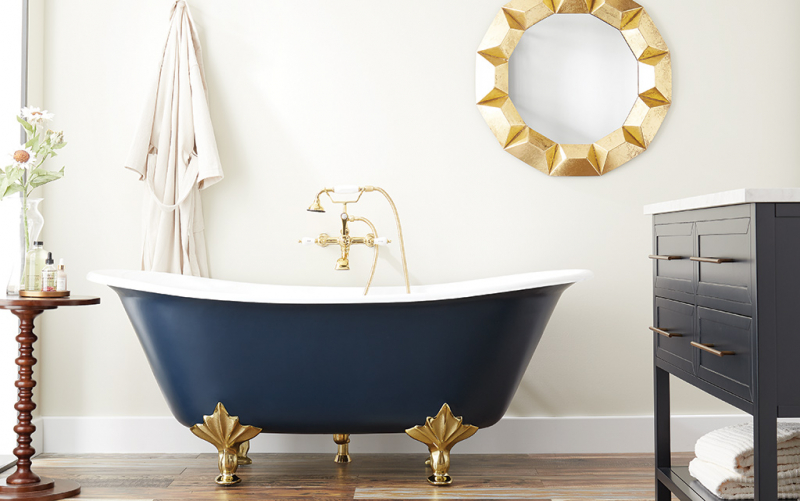 Eye-catching accents and lighting fixtures make a statement in your home, acting as works of art and warming up the whole room. You can also add more shine with metallic accents and finishes.