4 Ways Glass can Beautify Your Bathroom
Remodeling advice from The Glass Guru of Honolulu.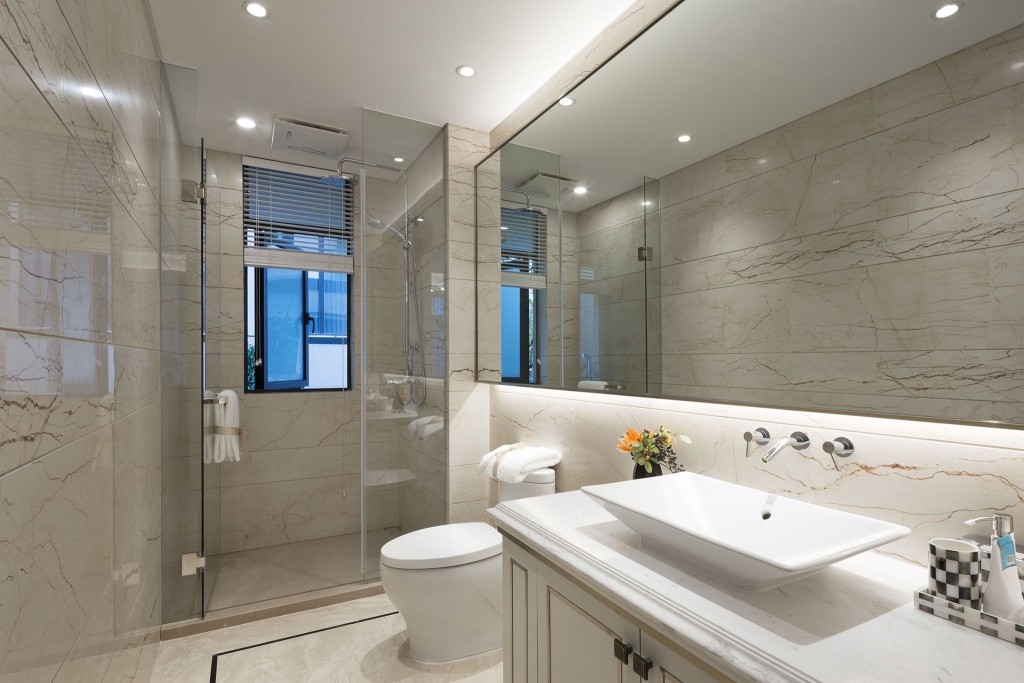 In any bathroom makeover, glass is like the icing on the cake. Usually the final step in a remodel, glass makes a stunning visual impact. To pick the best mirror and shower style for your needs, and to ensure beautiful, lasting results, consider these tips from Guerric de Coligny, owner of The Glass Guru of Honolulu.
Tip 1: Frame your mirrors.
Mirrors will typically experience edge blackening, and in Hawaii's climate, it can sometimes happen within months. "We encourage framing mirrors to protect and hide future edge blackening," says de Coligny. "We offer many styles of Precision Frameworks' decorative frames for our custom mirrors. We also offer the simple and cost-conscious J-channel frame, which wraps around the mirror edge by about a half-inch and is available in different finishes." Framing your mirror will protect your investment and keep it looking beautiful for years.
Tip 2: Know your glass options.
Some people love clear glass showers and some prefer patterns or textures for style and added privacy. However, those specialty patterns are more expensive than regular glass. A more affordable alternative is a custom film application. "You could change the film four times, and it would still be cheaper than patterned glass," says de Coligny. "Plus, the films offer extra protection from water staining and are more customizable."
If you do choose basic clear glass, be aware that it has a natural green tint, due to the iron in the glass. If you prefer glass with no greenish hue, low-iron ultra-clear glass is available. It's a great choice for customers who want the true color of their shower tiles to shine through.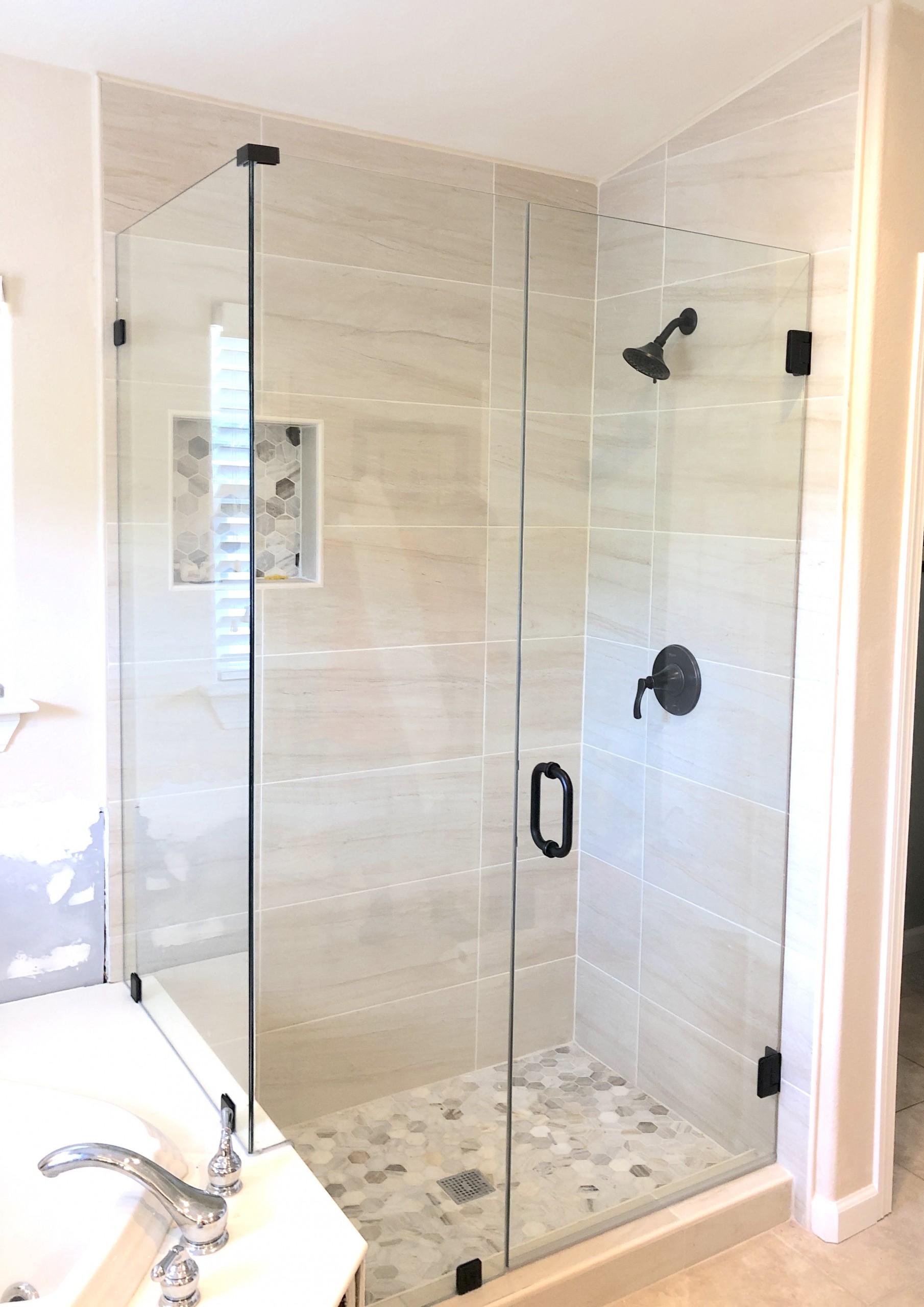 Tip 3: Choose your perfect shower.
When designing your dream shower, think about what works best for you and your lifestyle. Minimalists can go for a low-maintenance stationary glass panel. For added splash guards and privacy, add a sliding or swing door. For a luxurious spa-like experience, go for a full steam shower enclosure. The Glass Guru of Honolulu can create any custom size or shape, no matter your space. Then pick the hardware that suits your style — matte black, brushed gold and rose gold are very on-trend at the moment.
Tip 4: Protect your investment.
To keep your new shower glass gleaming, a quick squeegee after each use will keep it clean and prevent buildup of water stains. For added protection, The Glass Guru of Honolulu always uses a coating of factory-applied EnduroShield — a specialty coating that seals the pores of the glass and helps keep a lasting sparkle.
The Glass Guru of Honolulu specializes in custom glass projects, including shower enclosures, mirrors, backsplashes, railings and more. To see more Glass Guru of Honolulu projects, follow the company on Instagram or Facebook or use this quick contact form for a free estimate.