4 Ways to Work Floating Shelves into Your Kitchen Designs
This trendy kitchen element is the perfect addition to your home.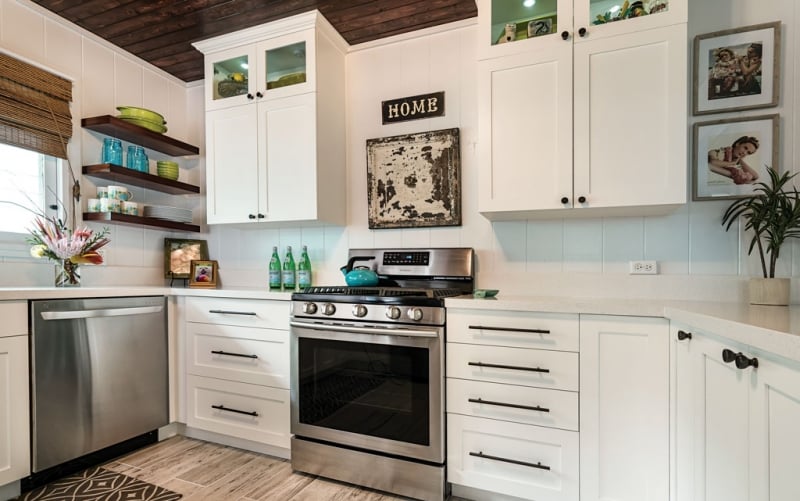 Floating shelves in the kitchen are a great design element, creating a modern look and some storage options in a stylish way. Add them to an unused corner of the room to display key pieces or hold your most used items, such as glassware and dishes. Take a look at these four kitchens that incorporate this stylish, efficient trend.
This open, inviting space features floating shelves in walnut against a white-wave-textured tile backsplash for a modern, island feel.

This kitchen renovation includes custom floating shelves in mahogany, contributing to the room's two-tone look.

This kitchen repurposes unfinished wood from the homeowner's grandmother's home as small floating shelves near the kitchen — bringing even more sentimental value to the home.
These custom floating corner shelves were made to match this kitchen's island.