5 Closet Design Tips
Use these pointers to keep your wardrobe—and your morning routine—seamless.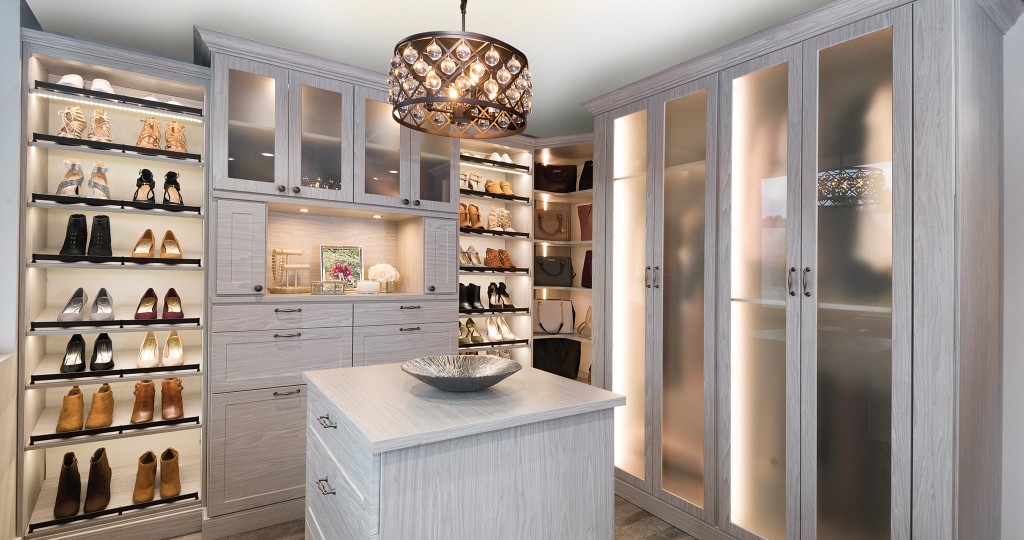 We're all familiar with the chaos that is the morning. You're ready to head out, but you can't seem to find your left shoe — or you realize it's a bit chilly but don't know where you put that cardigan. A tidy, correctly designed closet can help minimize the craziness. With everything organized and in its rightful spot, you'll be out the door in no time.
1. Invest in Good Lighting
It's so much easier to get dressed when you can actually see your wardrobe. In addition to a beautiful chandelier in the middle of the room, consider lighting the cabinets and shelves as well. It will help illuminate smaller areas and can be set up to turn off and on with the simple push of a button.
2. Design for Your Wardrobe
Own 30 pairs of pumps? Or do you only have a handful of shoes but a huge purse collection? Take these things into consideration when designing your closet. The goal is for every item to have a home, so be sure to create the right space, whether it's with shelves, drawers or rods.
3. Think about Visibility
If there are items you wear regularly — such as a wristwatch or your favorite necklace — consider an open shelf to keep these pieces visible and within reach. In addition, open shelving and/or doors with glass panes are another way to ensure you can see your wardrobe easily.
4. Consider an Island
If you have space for it, a closet island is a great enhancement. It provides additional storage space, as well as a place to lay out outfits. You could even include an attached stool or bench, if there's enough room.
5. Have a Space for Trash
This is an often looked-over aspect of a closet. But if you're removing tags and dry-cleaning wrap from your clothes, or removing old receipts from jacket pockets, wouldn't you want to have a garbage can handy? If you're building an island, create a space for it there. If not, tuck a small receptacle into a corner.
Get Inspired
Visit www.inspiredclosets.com to explore more custom closet design ideas.