5 Tips for Designing the Kitchen of Your Dreams
Award-winning kitchen designer Shelley Tanner shares her expert advice on how to achieve your dream kitchen.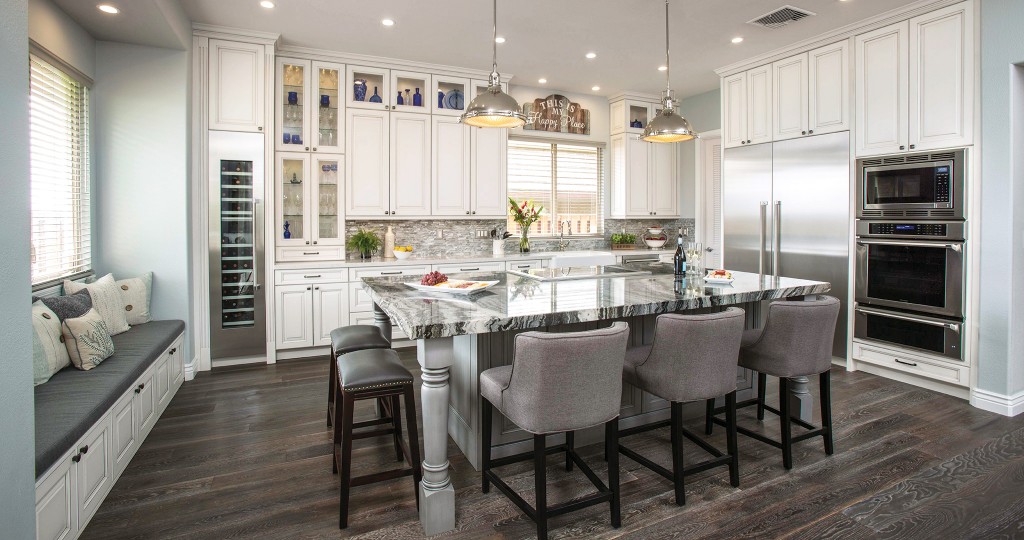 If you're considering a kitchen renovation, we've got excellent expert advice for you. Certified kitchen designer Shelley Tanner, recipient of the 2019 National Kitchen & Bath Association – Aloha Chapter's Distinguished Kitchen & Bath Designer award, shares her advice on how to create your dream kitchen.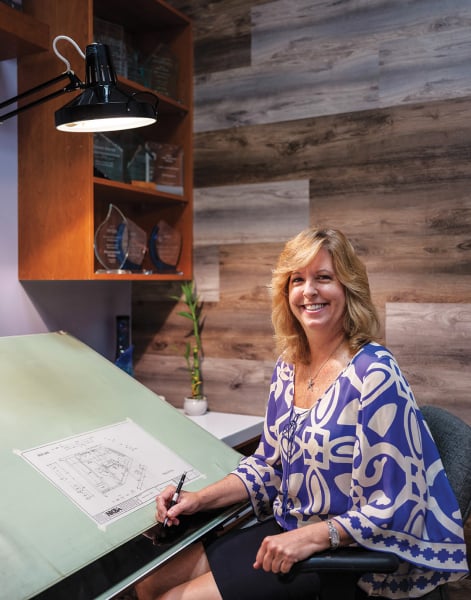 Tanner, of John Cook Kitchens, has designed hundreds of home spaces and has won numerous awards during her 26 years of experience in the industry. "Kitchens are the heart of the home and people spend a lot of time cooking and hanging out, entertaining — they are a congregating space," she says. "I've had clients tell me that they now cook more since it's such a great space to be in." Following are Tanner's five tips for creating your dream kitchen.
1. Create a Wish List.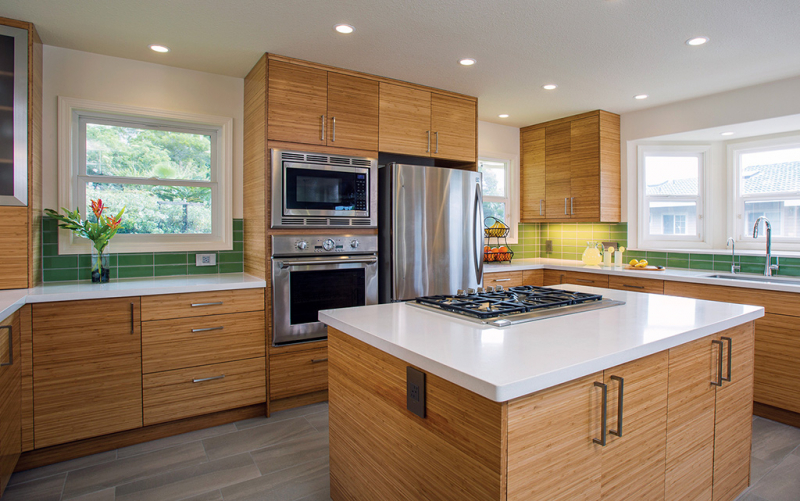 Creating a wish list and gathering pictures will help designers conceptualize the kitchen of your dreams. This helps designers decide whether they need to alter the existing space or create a completely new one. Explore websites – including hawaiihomemag.com – to view a variety of home inspiration photos. "You can see many jobs that designers did. Narrowing down the look helps designers pick the right materials and colors," Tanner says.
2. Match the Look and Feel of your Home.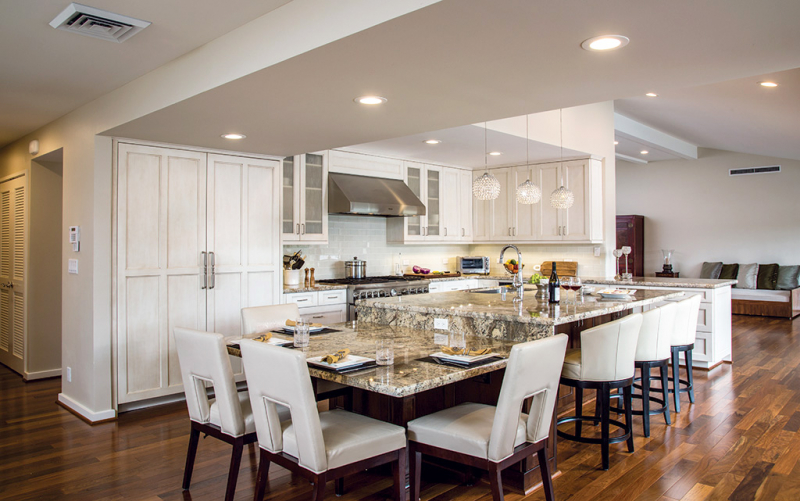 The kitchen should match the style and "feel" of the house, especially the rooms adjacent to it. "You need to create balance," says Tanner. When choosing materials like cabinetry, countertops, appliances and décor, you'll want to choose items that will blend well with the rest of the house and look aesthetically pleasing.
3. The Size and Type of Appliances Affect the Layout.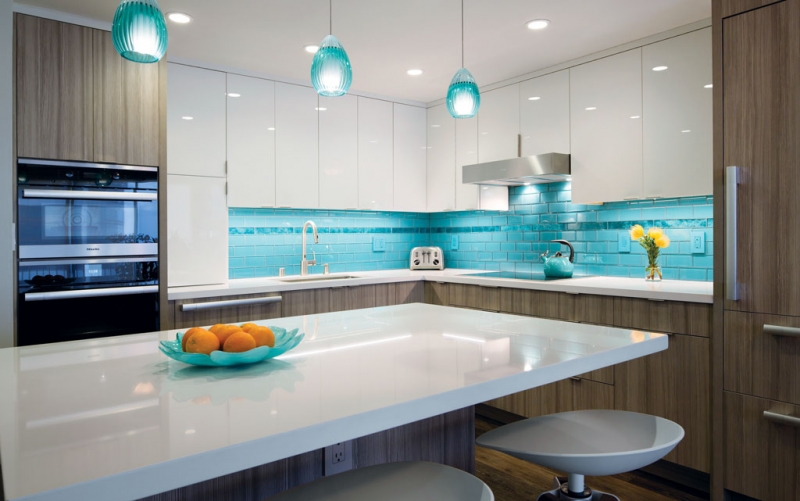 Kitchens come in many different shapes and sizes. It's important to keep the size of your kitchen in mind when selecting appliances. With smaller kitchens, you can incorporate built-in or space-saving appliances. "For a small condo kitchen, you'll probably want to do a slide-in range with a micro hood above, and a regular-sized refrigerator instead of a large bulky one," says Tanner.
4. Be Realistic with your Budget.
A kitchen renovation can be costly, so be sure to let your designer know your budget. "Sometimes people don't realize how much a renovation costs," says Tanner. Letting your designer know your budget is helpful information. This way, designers won't overdesign and will instead choose materials that you will be able to afford. "We need to have an idea of what you want to spend. We need to know our priorities or if we need to work in phases." If what you want turns out to be over budget, you can seek out financing options like a home equity line of credit, or HELOC, or simply limit your project to what you consider most important and within your budget, and maybe save the rest for another time. Tanner adds that homeowners often describe the scope of the design they desire, and she will then give them a quote.
5. A Space to Fit your Lifestyle.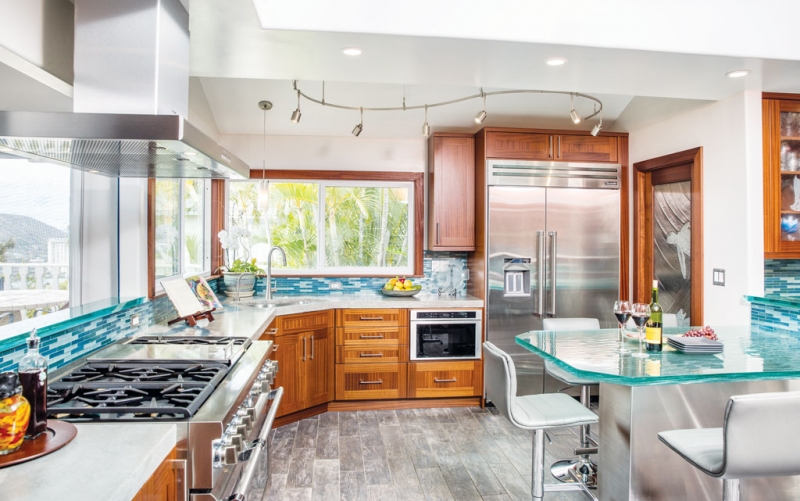 The ultimate goal of renovating and designing your dream kitchen is not just for it to look aesthetically pleasing – it also needs to fit your lifestyle. Whether you are someone who is always on the go, or someone who likes to spend a lot of time in the kitchen, there is a perfect design for you. "This is what the whole design process is about," says Tanner. "It's taking your wish list, ideas, appliances, budget, and using all this information to create the kitchen of your dreams."