5 Ways To Use Glass In Your Home
Reflect on these ideas from The Glass Guru of Honolulu.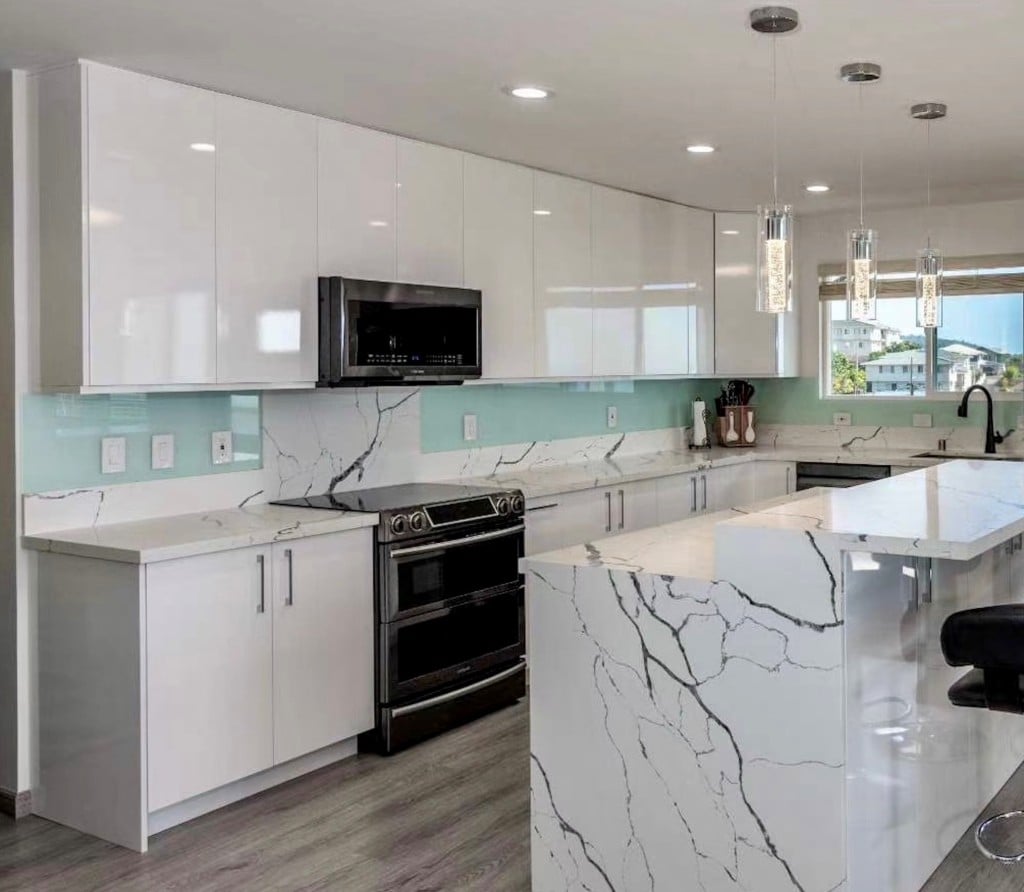 Sleek, sophisticated and timeless, glass is a surprisingly versatile material that can be used in any room. For inspiration on how to use glass in your home, consider these ideas from Guerric de Coligny, owner of The Glass Guru of Honolulu.
1. Painted Glass Backsplashes
A glass kitchen backsplash is a sleek, modern alternative to standard tiles. The back of the glass can be hand-painted to any custom color of your choice. What's more, it's easier to clean with no grout lines and a smooth, seamless finish.
2. Mirrors
Mirrors can instantly transform any room. "A large wall mirror is the easiest trick to make any room appear larger and brighter," says de Coligny. Mirrors are also gaining popularity outside of the bathroom. "Many of our customers use them in their living rooms and kitchens, near their windows and lanais to widen their beautiful Hawaii views. Or, they'll install a large wall mirror in the garage or an extra room to create a home gym," he says.
3. Glass Shower Enclosures
A sparkling new glass shower is the best option to refresh your space, and it adds value to any bathroom remodel. The Glass Guru of Honolulu specializes in custom showers and can create doors and enclosures in any size or shape, from a simple sleek glass panel to a fully enclosed spalike steam shower. There are also different glass styles and textures available, with tints or patterns, but clear glass remains the most popular choice for opening up the bathroom space.
4. Glass Railing
"Hawaii homeowners love the clean, stylish look of glass railings, both indoors and out," says de Coligny. Indoor glass stairway railings add an elegant modern touch and exterior glass railings around lanais can expand beautiful island views.
5. Glass Tabletops
If there's a table surface you'd like to protect from scratches and damage, a glass top is a great option. The Glass Guru of Honolulu can make any custom shape or size to fit any table or piece of furniture.
The Glass Guru of Honolulu (License #C31626) serves all of Oahu and specializes in residential and commercial custom glass projects. To see more of the company's work, find it on Instagram, Facebook or Yelp. Use this quick contact form for a free estimate.