6 Books to Help Declutter Your Home
Little reads that'll help you go big while decluttering and simplifying your home.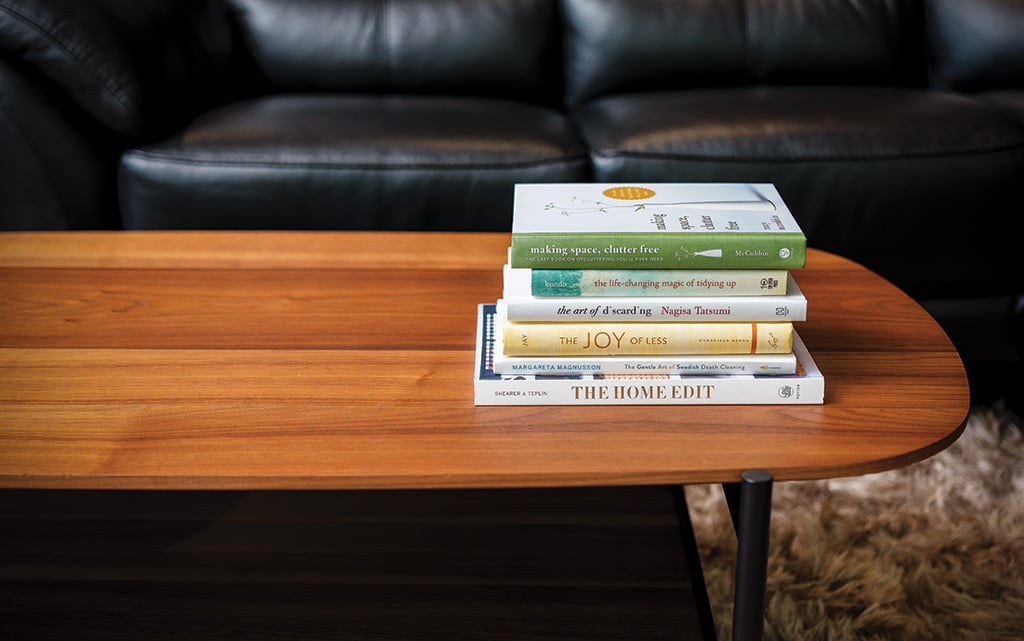 Read more, eat healthier and clear the clutter — we all have goals for the new year. Although we're just a few months in, let us help you check off some items on your resolution list. Our reading recommendations will aid you in minimalizing the mess.
1. "Making Space, Clutter Free: The Last Book on Decluttering You'll Ever Need" by Tracy McCubbin
As an expert in decluttering, McCubbin shares her seven emotional clutter blocks and how to tackle them to lighten your load.
2. "The Life-Changing Magic of Tidying Up" by Marie Kondo
There's a reason this tiny book is a major cult classic, sparking joy throughout the world and expanding into its very own Netflix series. Kondo offers her sage advice on the magic of tidying up.
3. "The Art of Discarding: How to Get Rid of Clutter and Find Joy" by Nagisa Tatsumi
This novel inspired Marie Kondo's well-known book!
4. "The Joy of Less: A Minimalist Guide to Declutter, Organize, and Simplify" by Francine Jay
The instructions given in this book can be applied to almost any area of your home, from the garage to your bedroom.
5. "The Gentle Art of Swedish Death Cleaning: How to Free Yourself and Your Family from a Lifetime of Clutter" by Margareta Magnusson
Death cleaning might sound terrifying, but it's actually a surprisingly calm way to declutter your life. The Swedish method — called döstädning, in which dö translates to "death" and städning to "cleaning" — involves clearing out unnecessary belongings you've accumulated at different stages of your life.
6. "The Home Edit: A Guide to Organizing and Realizing Your House Goals" by Clea Shearer and Joanna Teplin
A New York Times best-seller, this tried-and-true book will help guide you room by room to achieve organizing nirvana.