6 Chandeliers that Make a Statement in Your Bathroom
Chandeliers make captivating focal points in bathrooms big and small.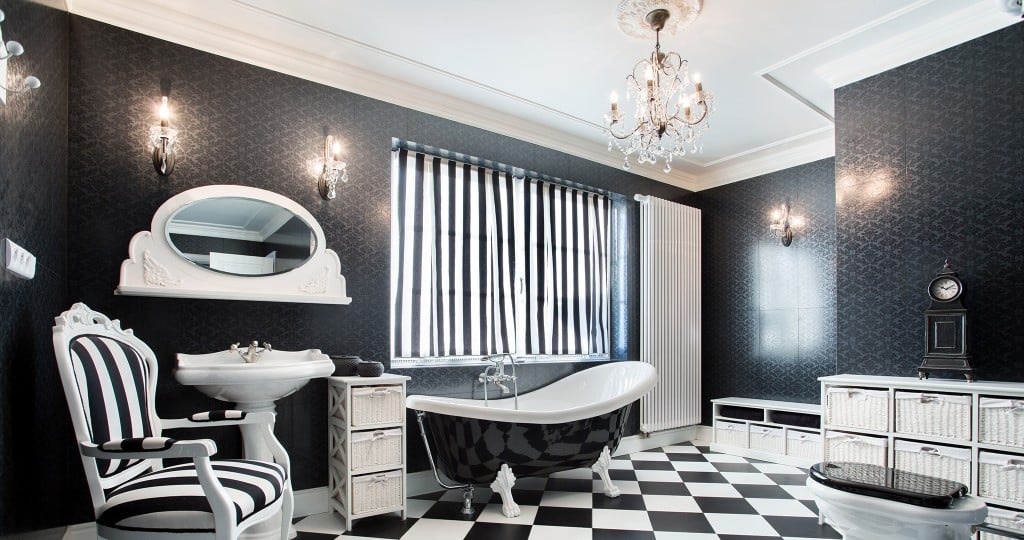 Choosing the perfect chandelier for a bathroom can be tricky, but once you find the right "bling for your bath," you won't regret it. Before choosing a chandelier, there are many things homeowners should consider, such as the size of the bathroom, style preference, longevity of metals, and whether the product has a damp or wet-rated UL or ETL certification.
Jacqui Garzo of Lighting Elegance explains that having a damp or wet rated light fixture is a crucial factor to consider when choosing a chandelier for your bathroom. A damp-rated light fixture can be used in areas that are prone to moisture, but not directly exposed to water, while a wet-rated light fixture can be directly exposed to water. ETL certification also means that the light fixture has passed inspections (including underwater inspection).
Lighting Elegance is celebrating its 20th year in business in 2020. "There's not a lot of lighting stores around," says Garzo. "Customers come for rounds of renovation. We have customers who have come to us for 15 years. People remember that we provide that extra customer service." Lighting Elegance has chandeliers from a variety of manufacturers to fit your style and preference.
Modern Forms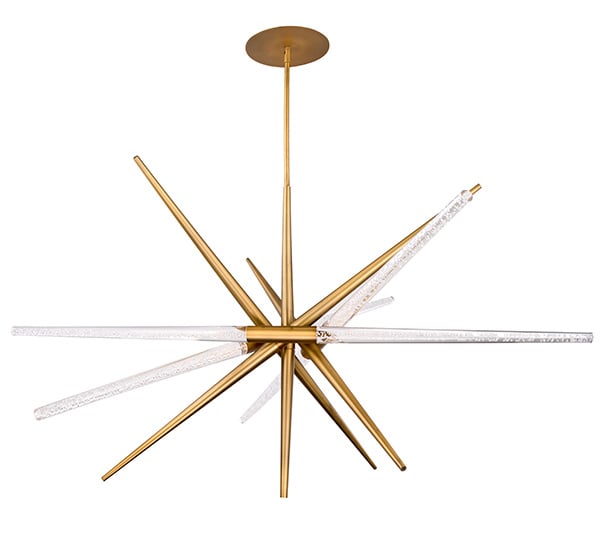 As a leading brand at Lighting Elegance, Modern Forms is both innovative and futuristic. Light fixtures by Modern Forms are a blend of minimalist and Scandinavian design. The Stormy chandelier comes in the shape of a gleaming star, has a damp-rated UL and is ETL certified.
Kuzco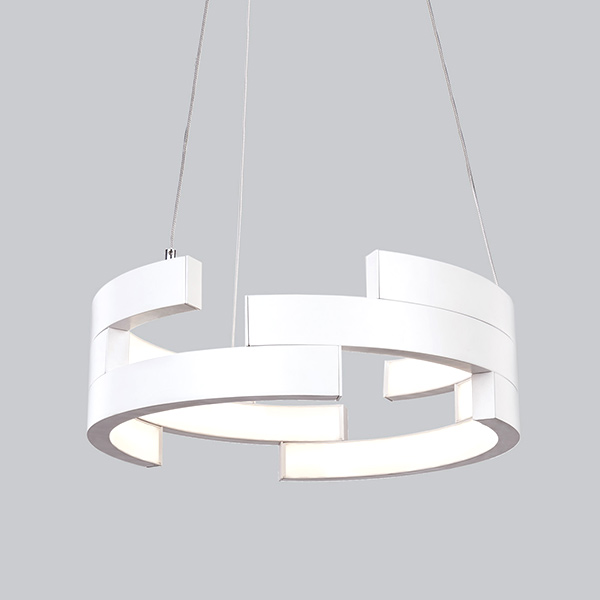 Kuzco lighting is both modern and minimalistic. Add a sleek and eccentric glow to your space with these Anello chandeliers. They're perfect for homeowners who want to add an architectural focal point to a polished bathroom space. All Kuzco products are ETL certified, which means homeowners have a wide variety of products to choose from.
Hubbardton Forge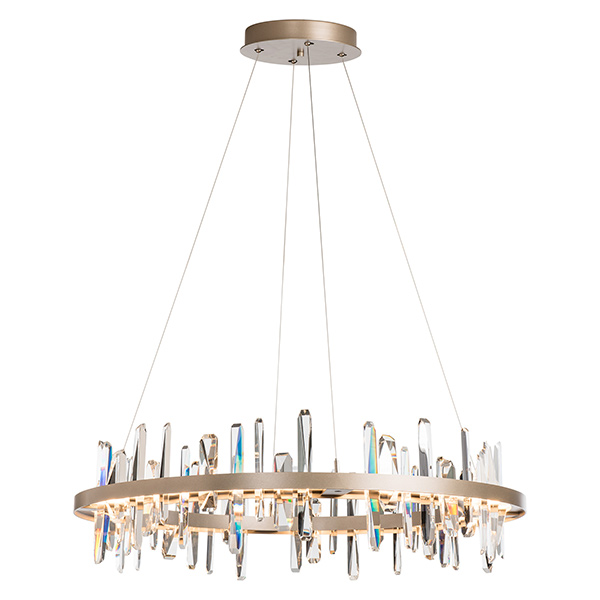 Hubbardton Forge offers chandeliers that are both handcrafted and environmentally responsible. The company is all about energy-efficiency and high-quality craftsmanship. The Solitude Circular Pendant above has a damp-rated UL and features beautifully polished crystals. With a variety of handmade designs, Hubbardton Forge has something for everyone.
Hudson Valley Lighting Group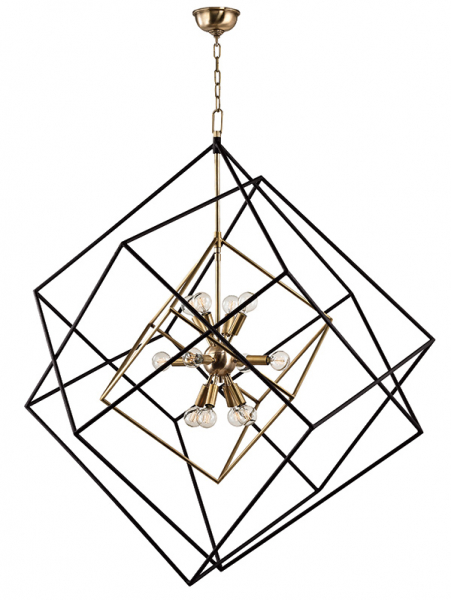 With a commitment to providing customers with the highest quality possible, Hudson Valley Lighting Group carries four different brands: Hudson Valley Lighting, Mitzi by HVL, Troy Lighting and Corbett Lighting. The chandelier above has an array of cubic lines, is damp-rated, and can add an industrial look to your space.
Kichler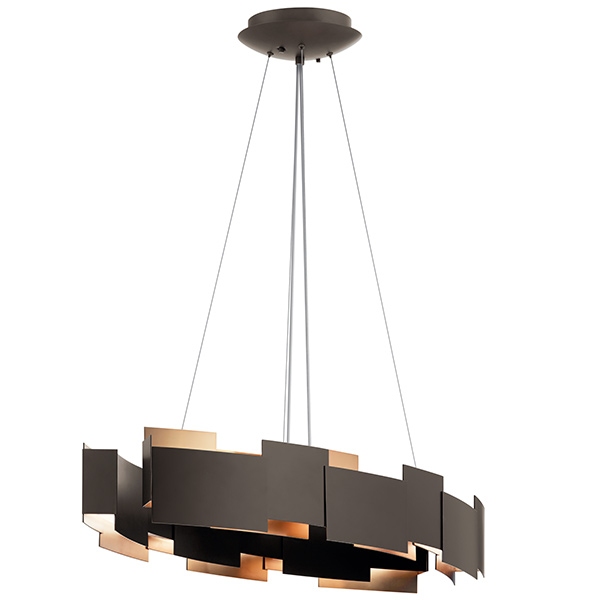 Focusing on lifestyle, Kichler has a light fixture for every mood. The company carries a variety of chandeliers that are both innovative and stylish. This edgy Moderne chandelier is damp-rated.
Schonbek (Swarovski)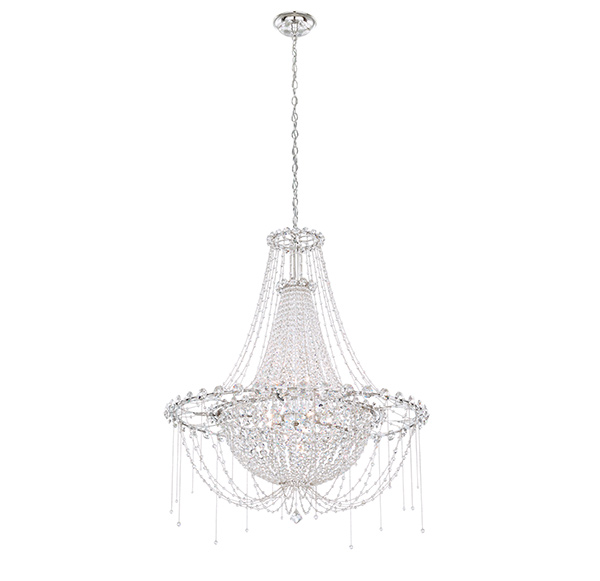 With authentic handcrafted Swarovski crystals, Schonbek Lighting is the most sought-after brand of chandelier at Lighting Elegance. Erin Gamboli, marketing coordinator for Swarovski Lighting, says Swarovski products don't have damp/wet ratings, but they can work in well-ventilated bathrooms and over soaking tubs. Schonbek chandeliers are "made-to-order," so there are thousands of designs and styles to fit your preference.
Other manufacturers that carry chandeliers at Lighting Elegance include Feiss, Hammerton Studio and Tech Lighting. If the store is not carrying the exact product you desire, you can always order it in-store.
Visit the Lighting Elegance showroom at 3057 Waialae Ave. in Honolulu or online at lighting-elegance.com.