6 Closet Organization Tips from a Professional Designer
How to keep your closet clean and organized.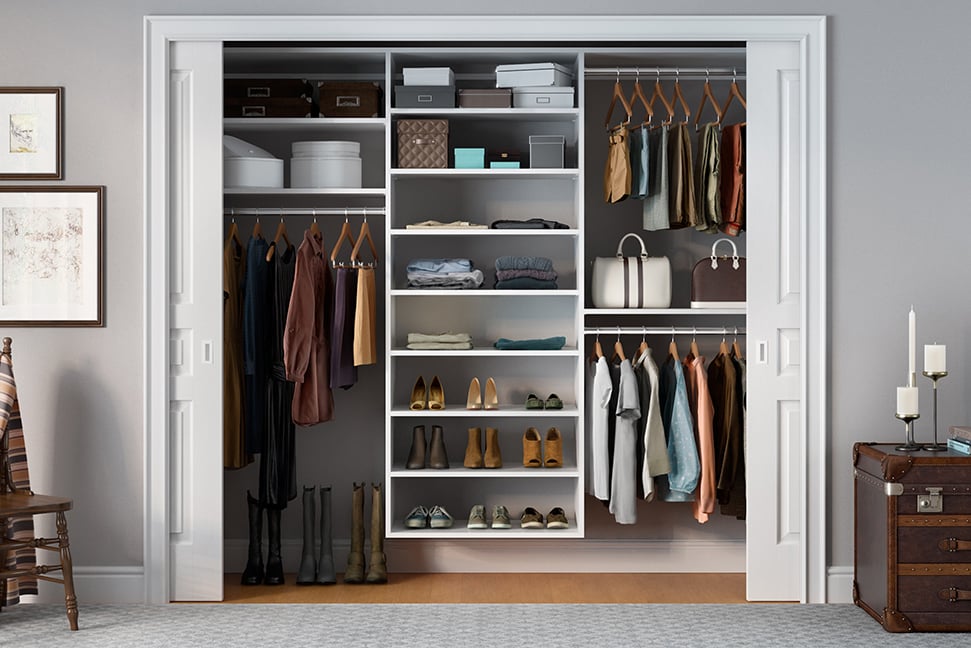 Organizing your closet goes further than just creating an aesthetically pleasing space. It'll help you stay on top of clutter and manage your time, making it easier to find an outfit to wear that day or locate your kid's soccer uniform before practice. Karen Luke, a designer for California Closets, shares with us six of her top tips for keeping things clean and organized.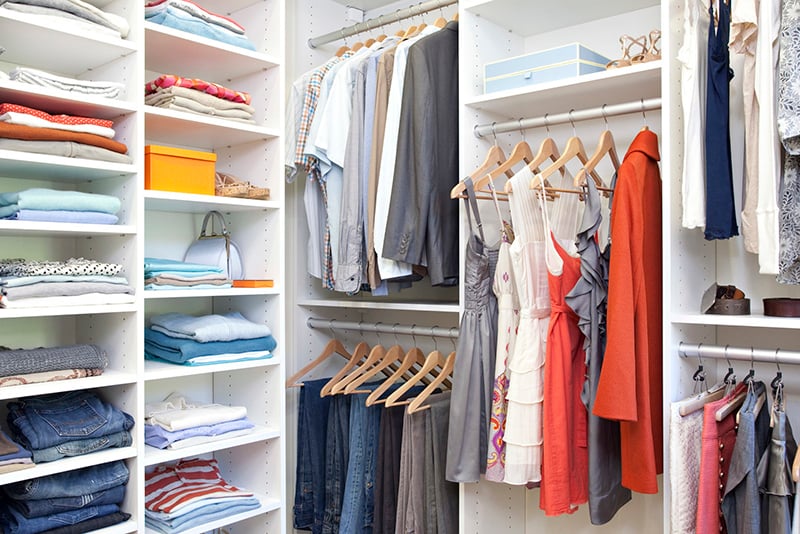 Keep only what you love. "My motto for the past 15 years has been to keep your current wardrobe most accessible," shares Luke. She recommends purging and donating items you no longer use or fit and storing seasonal items in boxes on your top shelf or in a secondary closet. "It may be easier to empty the entire closet and return only the items you love and prioritize," adds Luke. Organize your closet by keeping most used items in the most accessible space.
Utilize vertical space. "This is where a closet system from a trusted closet design company can really make a difference and you don't have to break the bank either!" says Luke. California Closets carries completely customizable closet systems, making it tailor-made to your space.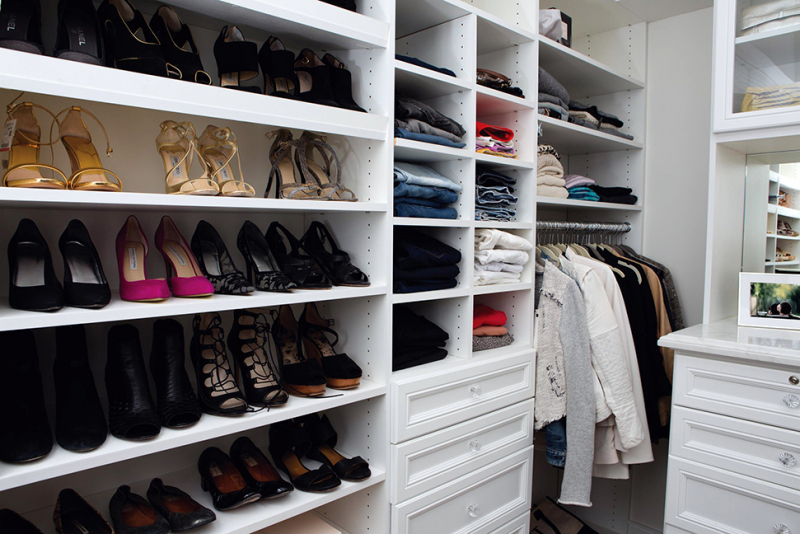 Upgrade with additional shelving. A traditional one shelf and rod closet system doesn't maximize the space you have in your closet. Consider adding more shelves to allow for better function. "Additional shelves provide space for folded clothing, shoes, handbags [and more]," says Luke. "If the shelves are adjustable, even better!"
Streamline your style. "Matching hangers create visual relief and a uniform, neat appearance," says Luke. "Consider hanging similar items together – sleeveless tops, dress shirts, skirts, pants, long dresses."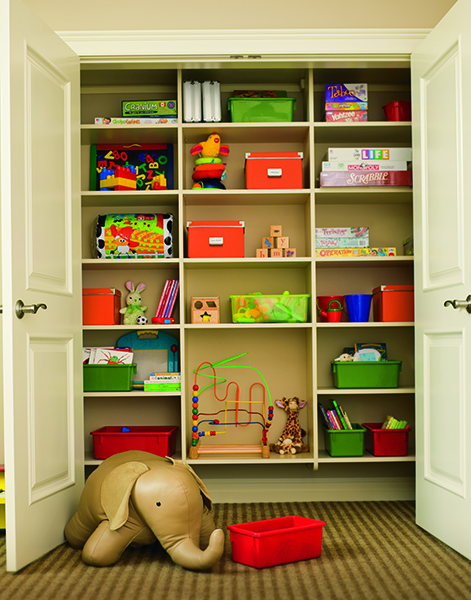 For a kid's closets, consider durability and accessibility. For kids, you want to focus on what will be long lasting and easy to use. Luke recommends getting "label cubby boxes, clear shoe boxes and plastic containers to help organize look items." Everything in a kid's closet needs to have a dedicated home, shares Luke, "it will help them to know where everything belongs at cleanup time."
Start a keepsake box. Not just for yourself, but for your little one as well. "Keep favorite school projects, awards, special pictures in a container, and one day it will all be together to gift back to them," says Luke.