6 Ways to Celebrate Lunar New Year at Home
Ring in a fresh season of abundance with these tips.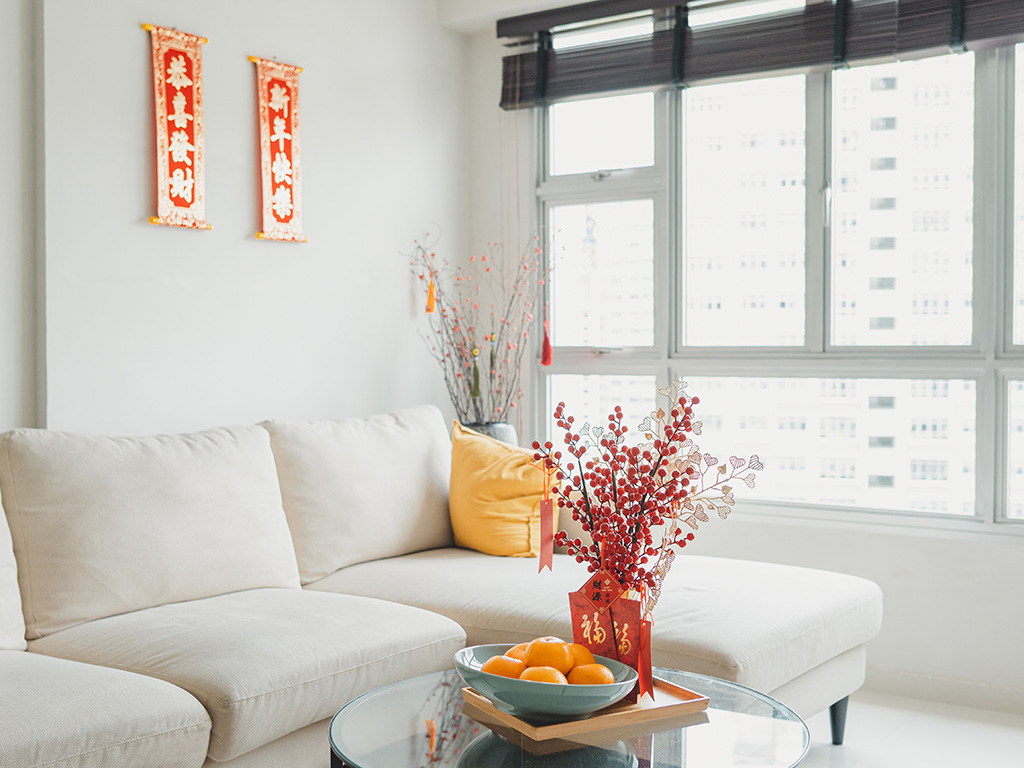 Happy Year of the Rabbit! Lunar New Year is a beloved time of celebration in the Islands' multicultural community. From fireworks and dragon dances to richly symbolic family customs, Lunar New Year is full of vibrant energy that ushers in prosperity, luck and good health as spring arrives.
Here are fun and inspiring ideas to bring Lunar New Year festivities to your home.
Rabbits and Red
In the Chinese Zodiac, 2023 is the Year of the Rabbit. Incorporate rabbit-themed décor, accessories, dishes and home goods into your space, especially as the official marked date for Lunar New Year on Jan. 22 draws closer.
Red is the traditional Lunar New Year color, often found with gold or black accents in lanterns, lucky envelopes and door hangings. You can search for paper crafts and fun projects online to create your own home decorations with red touches and rabbit motifs.
Fruits and Florals
Fruits are symbolic of good fortune and abundance. During Lunar New Year, it is customary to put fruits such as oranges, mandarin and tangerines in decorative trays around the home. Another option is to place small potted fruit trees, such as kumquats, at your home's entrance to greet guests with Lunar New Year luck.
The freshness of spring is honored with flowers such as orchids, chrysanthemums, plum blossoms, peach blossoms and peonies. Create your own simple floral arrangements at home with these options or find more elaborate ones for Lunar New Year at your favorite local florist.
Food and Fellowship
What would a Lunar New Year celebration be without food and drinks? In Hawaii, this occasion calls for enjoyment of nian gao sweet rice cakes, noodles, dumplings, fish, specialty teas and more. Serve up your recipes in a sumptuous spread at home with decorative dishes that include red, gold or rabbit-related themes.
If you have company coming over, be sure to clean your home a few days before Lunar New Year begins. This is not just for presentability — there is symbolism in sweeping, dusting, mopping, vacuuming and decluttering in anticipation of renewed energy to come.