7 Home Maintenance Ideas for Summer
Prepping your home for the hottest months.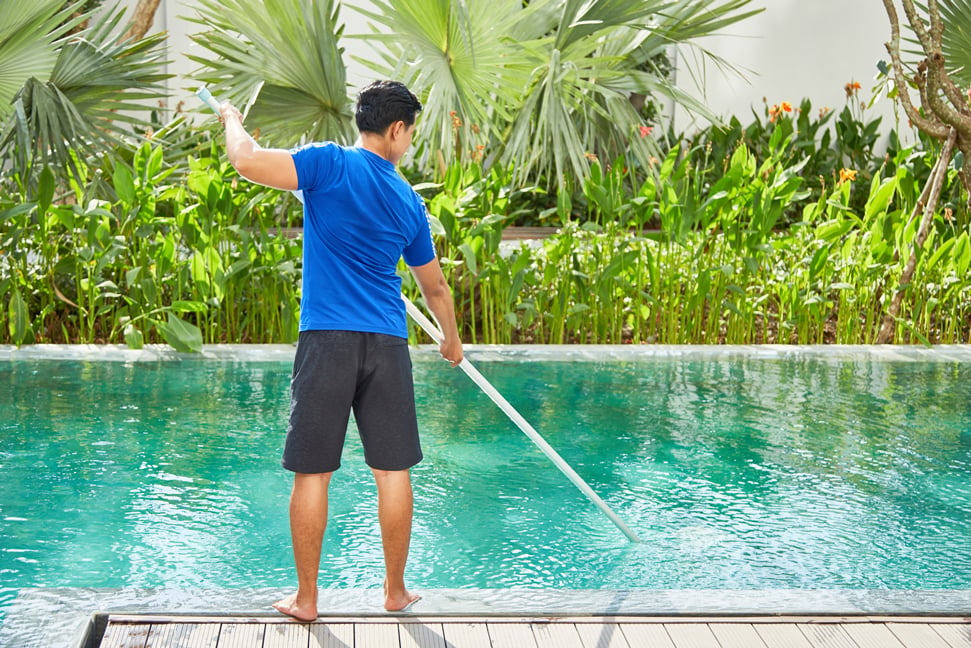 A change in seasons means a change in your home's maintenance routine. Take the time to attend to your indoor and outdoor spaces to ensure a clean and safe space for summer fun. Here's how.
INDOORS
Clean your ceiling fans. It's easy to forget to check your ceiling fan, but once you do, you'll notice the amount of dust collecting above. Make sure to dust and wipe down every couple of weeks or so.
Inspect your air conditioner systems. Your AC system will be working the most this season, so it's important to see if it needs any attending to. Are your filters cleaned regularly? Have you flushed your drain line every six to 12 months? Is your outdoor unit clean of debris? These are things you should check on this summer. Read more about that here.
Check detectors. With more time spent cooking indoors, it's important to double-check your smoke detectors. Every month, you should see if they need batteries or if they're surrounded by dust. Dust or moisture can set off an alarm, even if there's no smoke in the room.
OUTDOORS
Address the grill. Give your grill a deep clean in time for summer cookouts. You'll need to get rid of any charcoal residue and clean out the grill's drip pan. Make sure to give it a good scrub with a grill brush.
Clean the pool. Before you can dive in, make sure your pool is free of debris and has its right treatment, depending on what system you have. Read three major tips you'll need to know to tidy up your pool.
Spruce up the deck. Wash down your deck or porch — it will be highly used this time of year. Search for signs of rotting or nails poking up; if you see either, it could be time to fix up or completely redo your deck.
Care for your plants and yard. With the heat hitting hard, make sure your plants are getting the right amount of water. Take care of any overgrown areas and spend some time mowing and weeding your yard.