8 Color Trends by Benjamin Moore 
​​Here's how​​​​ to incorporate these popular ​paint ​hues in your home.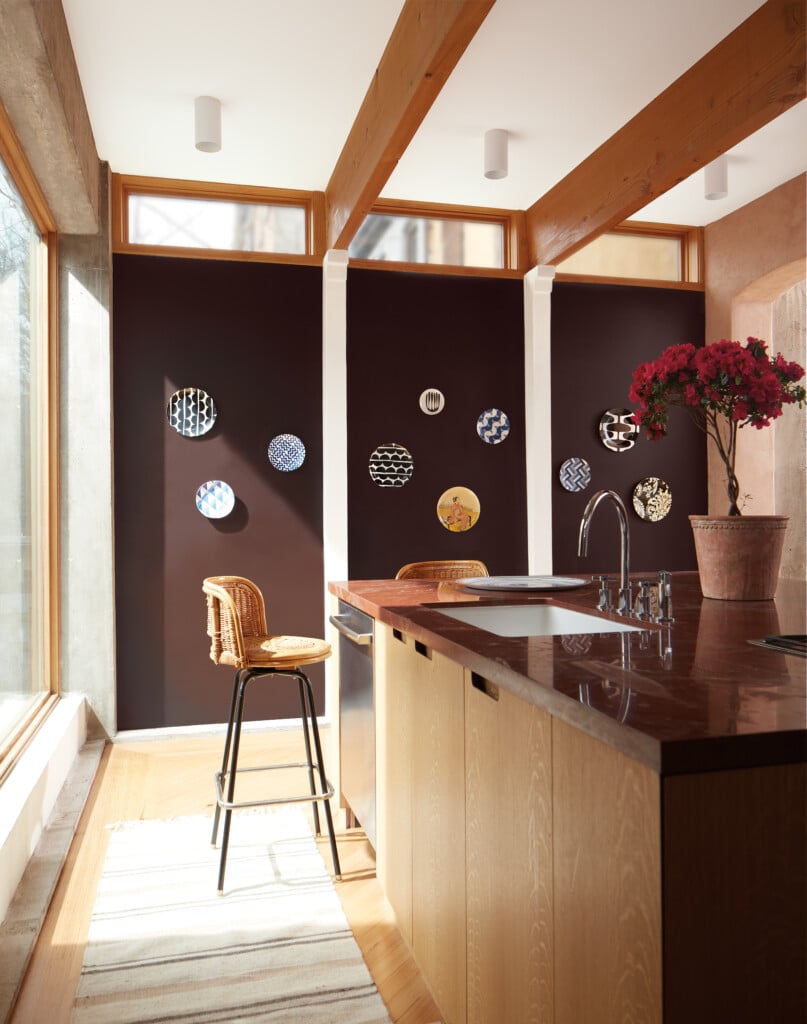 Benjamin Moore's Color Trends 2023 presents bright and bold colors that will spark creativity and individuality in any space. Check out the eight colors ​in​ this year's palette.
This deep chocolate hue has hints of brown, black and violet. It's a perfect pairing for rooms with predominantly neutral walls to bring balance. According to paint experts at Benjamin Moore, it's best used on exteriors for a rich update, in kitchens to create a focal point or on living room walls.
This color is a rich brown with orange undertones. It's warm and will remind you of a ​cozy ​autumn day. Spice up your kitchen with Cinnamon-colored walls and ceiling, add an accent wall to your living room or paint your guest room ​in ​this ​inviting ​color.
SAVANNAH GREEN 2150-30
A yellow-green with hints of gold, it plays well with neutrals and makes a unique statement. This whimsical and dramatic hue is perfect for an art studio, home office or dining room.
Having this on your walls will inspire oohs and a​a​hs. Update your bathroom with this tranquil green or use it to turn your bedroom into a soothing getaway. This ​blue-green ​shade evokes relaxation ​with additional ​gray-blue notes.
STARRY NIGHT BLUE 2067-20
A shade of blue that resembles navy​​​ — ​the dark indigo of dusk and ink — Starry Night Blue adds romance to ​any​ space. Bringing depth and dimension to your walls, this hue is sure to captivate. Use it on your kitchen cabinets and pair it with White Heron on the walls. Or use it in your living room and accent the walls with velvet blue furnishings.
Beachy, gentle and reminiscent of sepia tone, Conch Shell inspires thoughts ​of​ sunsets captured by a vintage film camera, says Andrea Mango, color marketing and development director at Benjamin Moore. The color is comforting and perfect for hallways, entryways and transitional spaces​. It ​can also work in your powder room and even on the walls and trim of your living room.
Cue a hue that is light purple with a drop of gray. It's on the softer side of the Color Trends 2023 palette and appears both gray and lavender, depending on the lighting. Consider using this on an accent wall, in your bathroom or bedroom, or any place ​where ​you relax and unwind.
Read about more 2023 Home Trends in our latest issue.