A Dash of Color
Spice up your kitchen walls with colorful paint, backsplashes and tiles.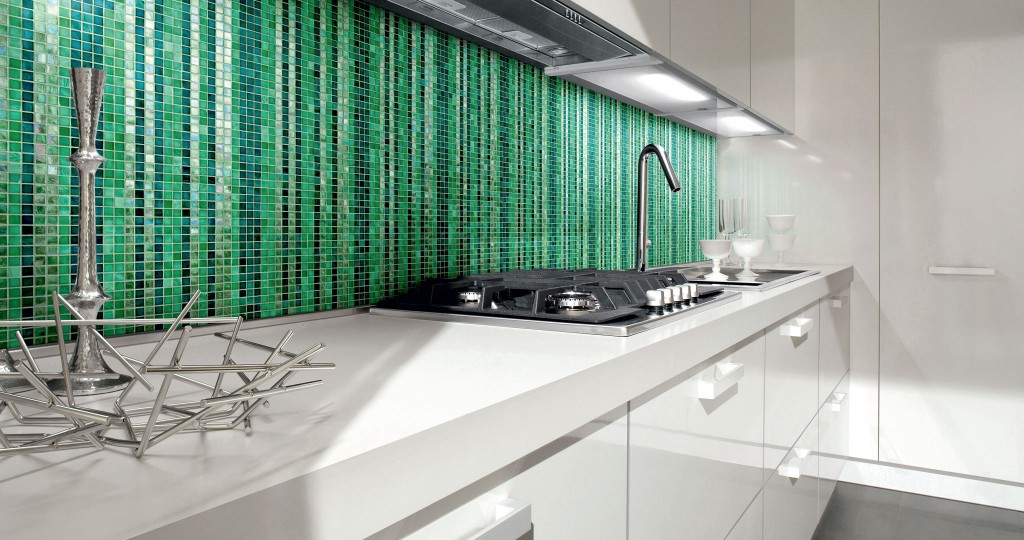 Kitchens are among the highest value areas of the home in which to invest. They're where we spend much of our time with family and friends while entertaining. While a complete kitchen renovation is the dream, there are smaller ways to make a big impact in the heart of the home. If a full renovation isn't in your budget, we suggest you start with color, from a fresh coat of paint on the walls to a shiny new backsplash, or even a wall mural.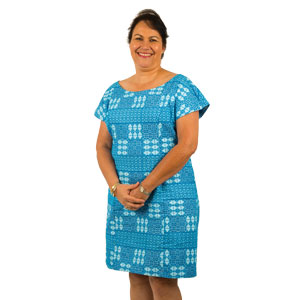 Factors to Consider
Project Size
If you're doing a full kitchen renovation, choose wall colors and materials last to complement the larger items.
Longevity
Some wallcovering materials, such as high-quality glass tile, could last a lifetime.
"Ask us how to build a better financial future, and choose wisely to achieve your goals."

— Uilani Peralto, IEG Branch Manager, Hilo, HawaiiUSA FCU
$   Benjamin Moore Regal Select Paint
A fresh coat of paint is the most cost-effective way to give your kitchen a new look. One of the best paints available for this room is Benjamin Moore Regal Select, which is washable, durable and available in limitless colors. City Mill carries the line in flat, eggshell and semi-gloss finishes, ranging from about $40 to $45 per gallon. Pick up your paint supplies there, too, for a do-it-yourself kitchen-paint makeover.
Pro Tip: A semi-gloss paint finish is easier to maintain, says Eric Yamashita of City Mill. "It's more scrubbable and much more durable," he says.
$$   Oceanside Glasstile Backsplashes
Tile Warehouse supplies a variety of wall materials that span the range of price points. Ramsey Tolentino of Tile Warehouse says glass tile has gained popularity over less expensive ceramic tile because glass tile is available in almost any color. "The color choices are endless and, aesthetically, it's a beautiful, reflective finish," Tolentino says. Glass backsplashes are nonporous, making them easy to clean. Oceanside Glasstile can create different blends and custom designs to bring the exact color palette or pattern you desire into your kitchen.
Pro Tip: Create a custom blend of the colors you want in your kitchen on Oceanside Glasstile's website.
$$$   Sicis Wall Murals
Italian wall tile from Sicis has no limits; homeowners can bring elaborate patterns, designs and even paintings into their kitchen in the form of a wall tile mural. Sicis blends 179 shades of glass, working with mirrored and iridescent surfaces and alternating finishes, to create the designs. Tolentino of Tile Warehouse — where you can buy Sicis in Hawaii — says the concept is like a more sophisticated paint by numbers. "The glass tiles are small enough that they become like pixels, so when they make a mural, it looks realistic." Inquire for pricing.
Pro Tip: "Anything can be photographed or digitally created and made into a glass installation," Tolentino says.
Financing Your Colorful Kitchen Upgrades
HawaiiUSA FCU offers smart advice on ways to pay for upgrades at any price point.
Whether you're doing a full kitchen renovation or a quick refresh to your paint color, HawaiiUSA FCU provides expert insight into the most appropriate financing for each price point.
Credit cards are a great option for lower price points, such as a paint project. Choose wisely when comparing features of different credit cards. Low interest rates are great if you need to transfer the balance from a card with a higher rate, or if you tend not to pay off the full balance each month. Be conscious of introductory annual percentage rates that are low for a limited time before rising significantly, as well as annual fees.
Personal loans are used for a variety of purposes and can be a great option for small or large renovation projects. Credit unions or banks offer personal loans from $500 to more than $50,000. Ensure the loan terms are workable for your financial situation without straining your budget. If your purchase is less than $1,000, it might make more sense to use a credit card to pay off the debt as soon as possible.
A Home Equity Line of Credit is a great asset to homeowners who have built up equity in their property over time. A HELOC has some benefits over conventional loans; for example, rather than borrowing a lump sum in a loan, a HELOC allows you to borrow exactly the amount you need while paying interest on that amount only, similar to a credit card. Homeowners are approved for lines of credit with fixed or variable rates, over a pre-determined period of time. The interest you pay on a HELOC might be tax-deductible; consult with a tax professional.