A wonderful life: Aging in place
Five tips for living comfortably in your home through every stage in life.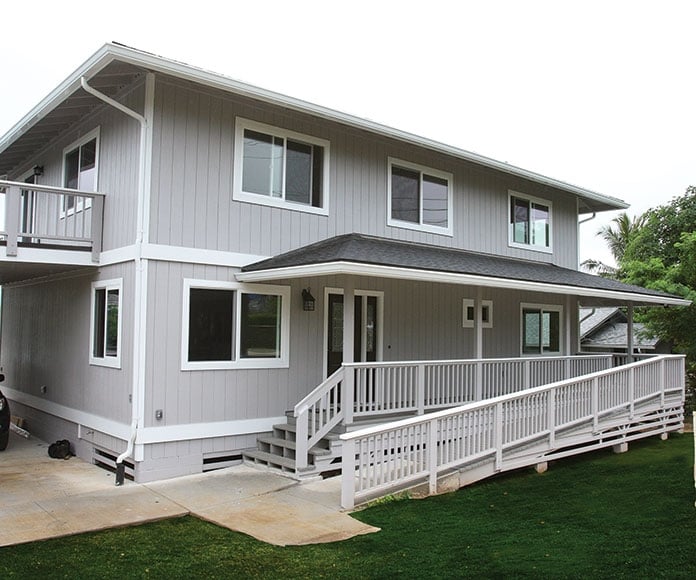 As you age, make sure your home keeps up with your growing needs for accessibility, safety and convenience. Knowing and understanding your options can help you plan renovations so you can live comfortably in your own home as the years pass.
Here's some expert advice on what to consider when renovating your home, with aging in place as the goal.
Hire a professional
Glenda Anderson of Details International and Marshall Hickox of Homeworks Construction are both Certified Aging-in-Place Specialists (CAPS), which means they understand how a home should flow and function as homeowners age.
As Anderson points out, it's not just about hiring a professional. Experience, especially when it comes to this type of work, matters. "A lot of professionals, as they're starting out in the business, haven't had enough life skills themselves," she says. If some professionals haven't worked on these types of projects or have not experienced it in their own lives, they may not be aware of needs and additional home products and features that can really make aging in place a comfortable experience for homeowners.
As seasoned professionals, Anderson and Hickox will not only guide you through what will work in your home, they can also steer you away from what won't work.
It's not only about aging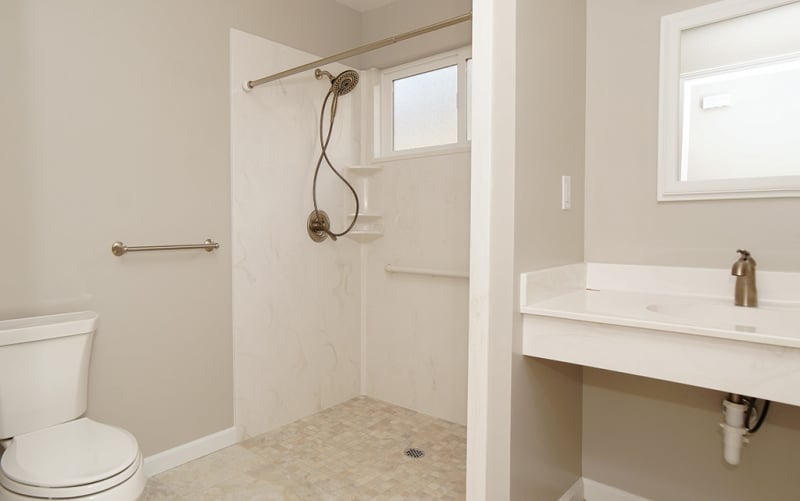 Your age may not be the only factor to consider. Aging-in-place modifications can help people of any age who suffer injuries or illnesses. If the modifications are done before they're actually needed, the homeowner will be prepared for any injuries or other health issues that might require grab bars or other special features, says Hickox.
Multigenerational living is common in Hawaii, so you might initially think about renovating your home for others. "It could be for taking care of friends or relatives who might need assistance or are just made more comfortable when they visit," says Hickox.
If you do renovate your home for others now, you'll also enjoy the same benefits later. Take it from Anderson, who is no stranger to multigenerational living and unexpected life happenings. "When I had both of my knees replaced, they said, 'You're going to need in-home care,' but I had already designed my home for my mom and my aunty. So I didn't need any help at home," she says, noting the lift for stairs she already had, plus a very accessible bathroom with waterproof floors. "And that's really cool because you don't expect that you're going to need both of your knees replaced."
You don't have to give up looks for function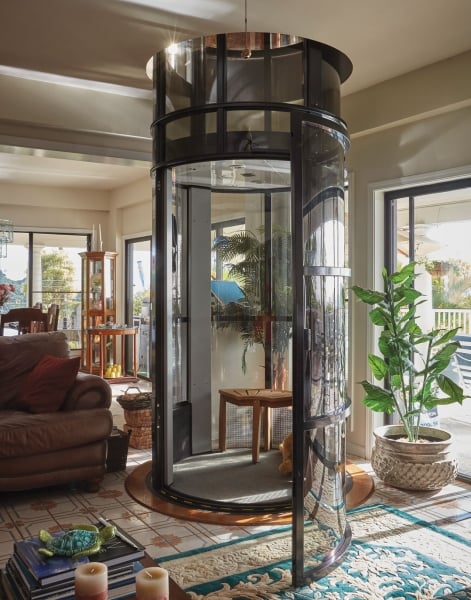 "There are so many options available today that unless you are planning for an extreme condition, it should be fairly seamless," says Hickox. From ornate grab bars to specially designed toilets that meet standards called for by the federal Americans with Disabilities Act, you don't have to worry about not having enough stylish options.
Thinking creatively, Anderson was able to create art out of the porch lift in her home by incorporating LED neon lighting that lights up at night. "Instead of being an encumbrance, it's a beautiful addition," she says.
With a wide array of options and smart, creative choices, visitors may not even realize that your home is specially designed for aging in place.
Plan ahead
"Early planning is essential," recommends Hickox. Knowing what you'll need down the line can help you to prepare your home for changes and additions later on. "You can put in grab bars, lever handle doorknobs or specialty faucets later, but you still need to plan ahead by putting in the blocking behind the drywall or tile where you'd like to put grab bars," he says.
If universal design is incorporated into the home, living spaces can be enjoyed by anyone, regardless of age or disability. Sure, wide doorways and open spaces are what you'll need in the future, but they are also features you can enjoy now. "If you don't have a good flow, you're not even going to have fun at your party, even if you're young," says Anderson. "You make [the design] sensible and then it works for all ages."
Start with the bathroom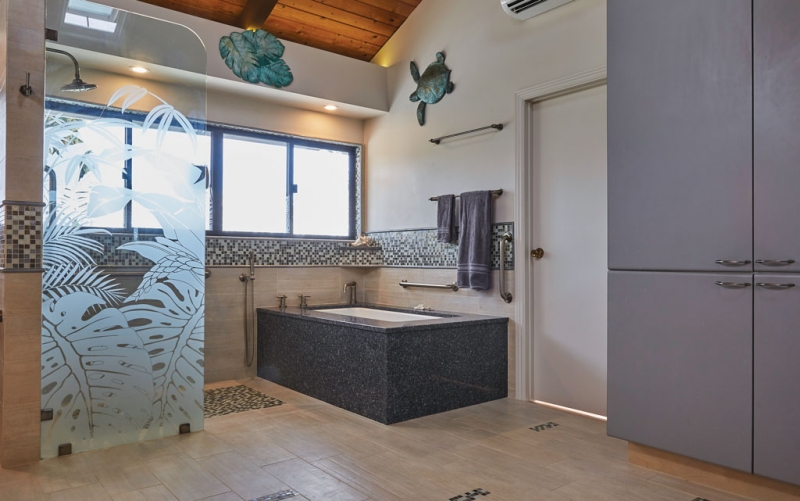 "More accidents, more deaths, occur in getting out of a bathtub. That's the biggest danger in a home," says Anderson. Block the walls in your bathroom. You'll never know where you'll need to install a grab bar later on. It will also be useful for towel bars if you need to install lower ones later on. Use nonslip surfaces in the bathrooms and consider waterproofing the whole floor. You might also consider ADA toilets, which make it easier to sit down and stand up, and widening the doorways, here and throughout your home for wheelchair or walker access.
Lighting is important, too, and can be an inexpensive fix. Dimmable LED light strips can be placed discreetly in your kitchen under the cabinets, giving you the option to either tone it down or crank it up You'll also want to consider placing light strips in your bathroom so tyou can see where you're walking at night.
If multilevels in a home are unavoidable, think about easier transitions from level to level, or include a lift or elevator.
Have at least one of your countertops at a lower level and kitchen appliances such as microwaves at accessible heights. Smaller details such as knowing your options for door handles and knobs can make those simple tasks easier on the hands.
Did you know?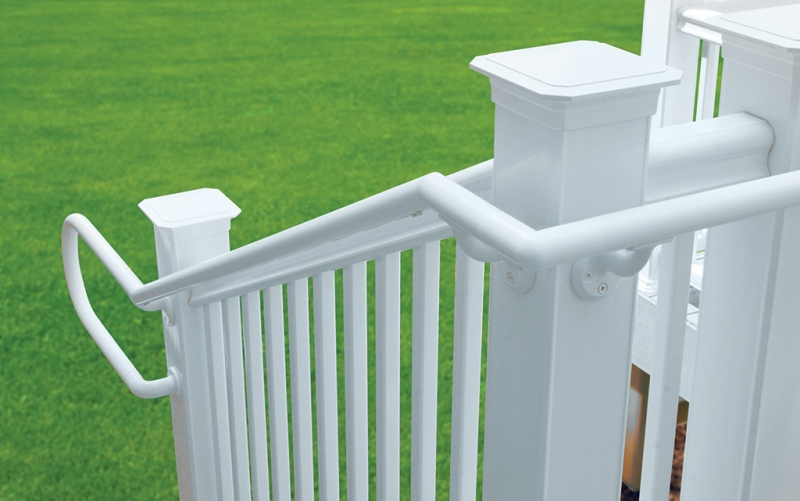 Rinell Wood Systems offers an ADA compliant railing that works great for aging parents and people building ADUs or wheelchair ramps. "It's very do-it-yourself friendly, or hire a competent carpenter or handyman," says Audrey Crimmins of Rinell Wood Systems. The railing is available in black or white and can be cut to fit.