Accent Marks
Mix in a new color on a single wall to make a statement.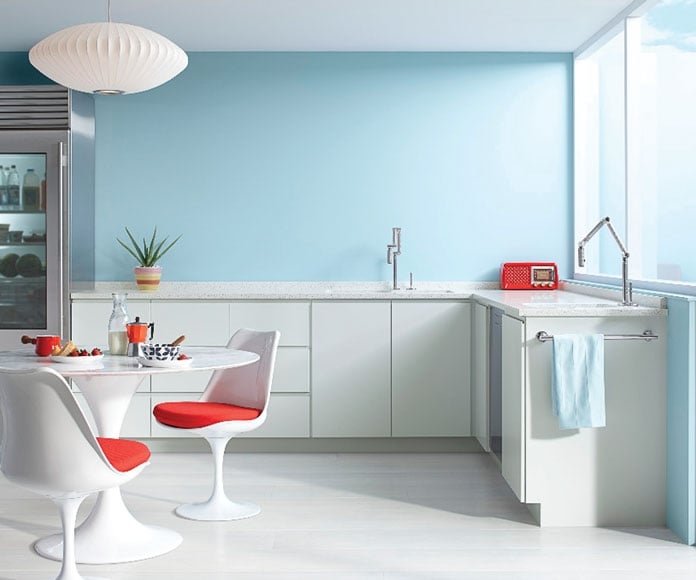 Accent walls can add just the right touch to any living space.
The first step is to choose the right wall for a special splash of color. Usually, it's the first wall you see when you walk in the room. Select the wrong wall and it can unbalance a room.
Bedroom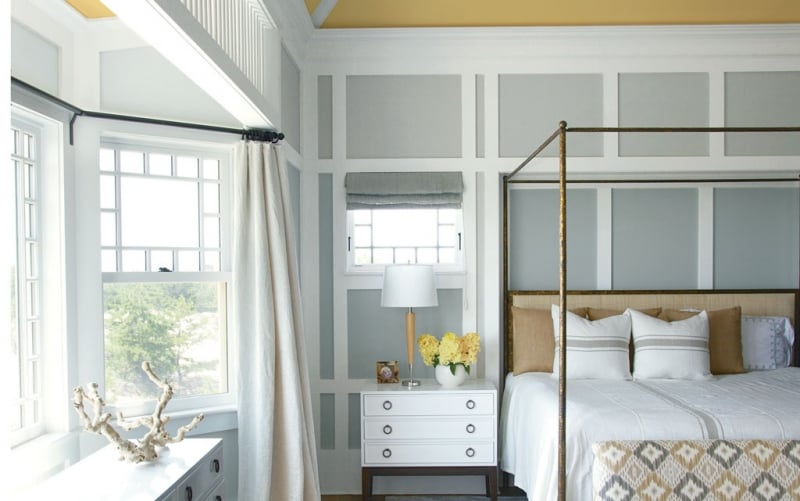 Lower Walls: Metropolitan AF-690, Natura, Eggshell
Upper Wall: Barren Plain 2111-60, Natura, Eggshell
Ceiling: Concord Ivory HC-12, Natura, Flat
Dining Nook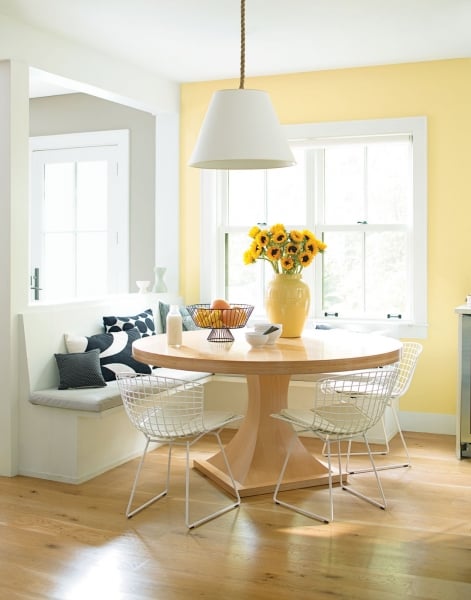 Wall: Hawthorne Yellow HC-4, Regal Select, Matte
Far Wall: Stone Hearth 984, Regal Select, Matte
Ceiling & Trim: Chantilly Lace OC-65, Waterborne Ceiling Paint, Ultra-Flat
Blue Hydrangea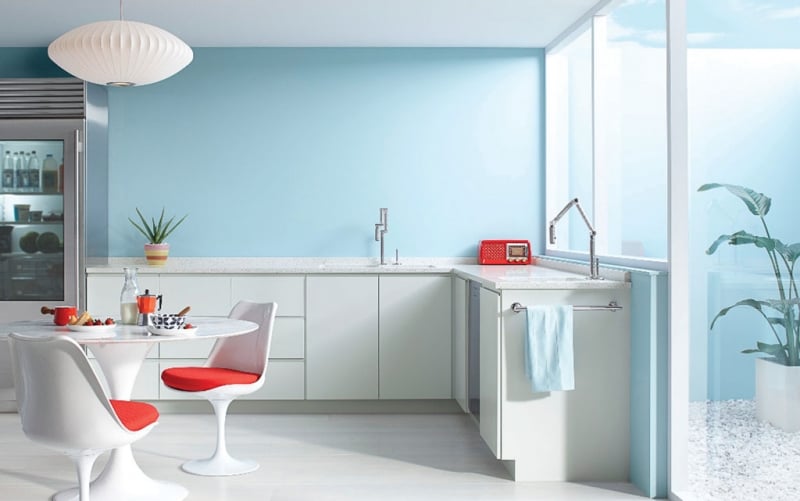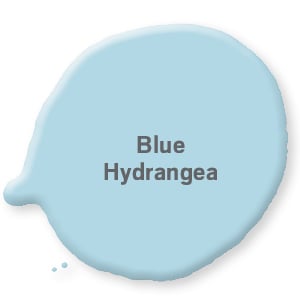 Browsing paint chips could be your catalyst for an interior escape. Taking cues from Benjamin Moore's "Blue Hydrangea" paint chip, the feeling of open space and endless blue skies abounds in this mid-century modern kitchen. Kohler's industrial-style faucet bends into ingenious angles for a great cleanup tool.
---
3 tips for choosing an accent wall color
1. Think about the room's purpose. What mood are you trying to create?
2. Test it out. Paint a 3'-x-3' square on the wall in three different areas and check it out. Then watch them throughout the day as the light shifts.
3. Be bold. An accent wall should be the most vivid color in the room.