An Inside Look at the Simply Garden Pop-up Shop in Kahala Mall
The new store by City Mill and Simply Organized opens this week.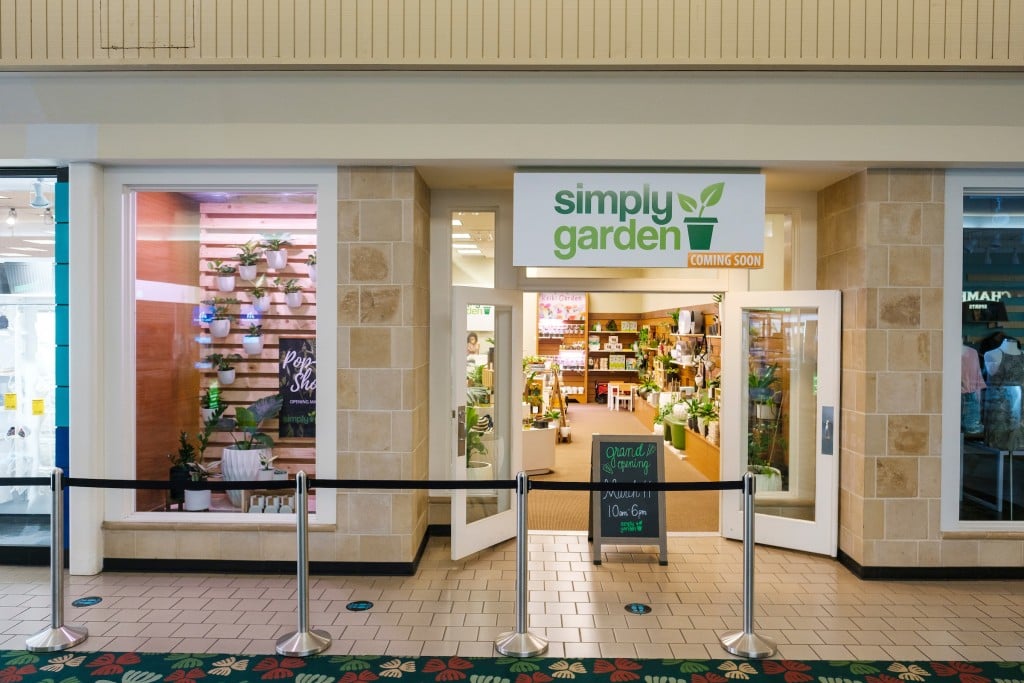 Plant lovers rejoice! Simply Garden, a pop-up shop by City Mill and Simply Organized, opens tomorrow at Kahala Mall. The new store will carry modern planters, easy-care plants, organic fertilizers, local seeds and so much more.
"During this COVID-19 pandemic, many of us are quarantining, working from home and just being safe by staying at home, and as a result, plants and gardening has become a popular pastime," shares Carol Ai of City Mill. "When the mall space became available, we thought it would be a good idea to open a garden store featuring pots and easy-care indoor plants for your home, office or as a long-lasting gift. We are excited about trying a new store format and helping to bring more nature into our homes."
Simply Garden will also carry garden accessories, kits — for herb gardens and terrariums, for instance — and tools. Even your little ones can get involved with Emi's Keiki Garden, a corner of the store that will feature gardening tools for kids and other items.
What's more, the pop-up shop works to support as many local businesses as possible, highlighting products from local nurseries and seed distributors.
Simply Garden is right next door to Simply Organized and will be open from 10 a.m. to 6 p.m. daily. All sales are final. For more details, visit the Simply Garden Facebook and Instagram pages or call 739-7007.