An Open-and-Shut Case
Three Rules to Follow for Finding the Perfect Cabinetry for Your Unique Home Design.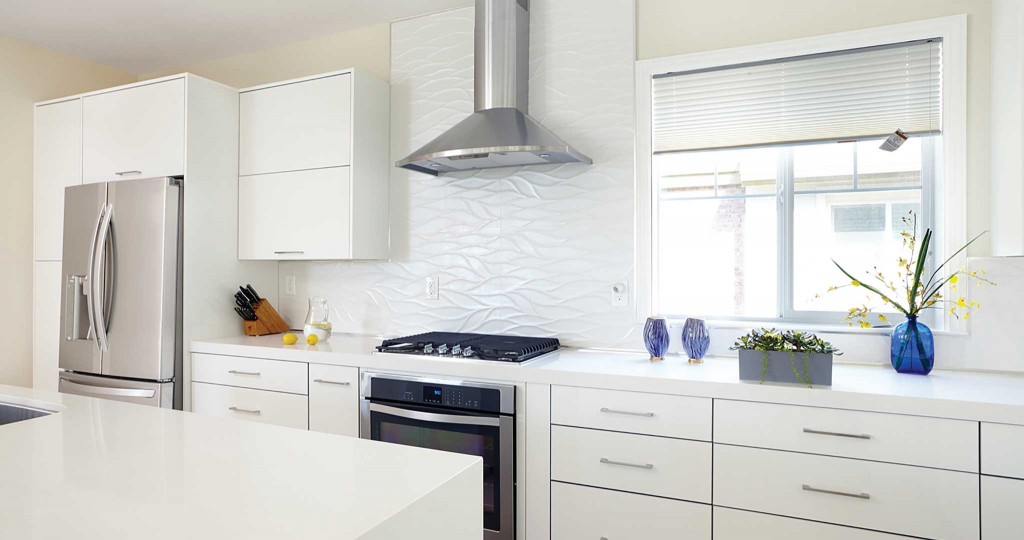 As a very visible design element of a home, it's important to make sound cabinetry choices. "If you are one to follow contemporary trends, your cabinetry may get stuck in a decade while the rest of your furniture moves on," says April Acquavella, design specialist at Bekin Hawaii. Designers suggest searching within: Rather than looking to the hottest trends to outfit your kitchen or bath, be mindful of your space and taste. The perfect cabinetry for your home exists and these three rules will help you find it.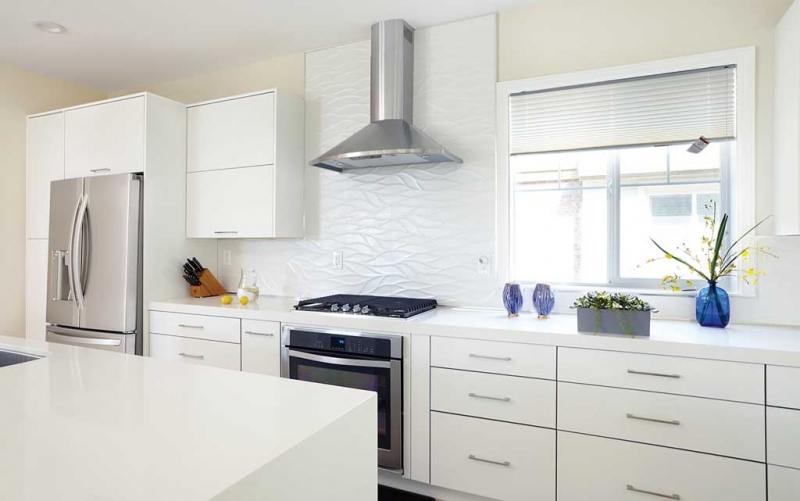 #1 Know Your Style
Cabinetry is more than just choosing a wood stain these days. With a world of options in every style, color and material, let your personal preference lead you. If modern and minimal is your vibe, look to flat-surfaced doors in wood or engineered materials and use angular handles. Do you like change? Stick to a simple wood door, which can be easily removed and painted to add variety to your home. Whatever your style may be, keeping it consistent with the rest of the home is key.
"With the open-concept preference still in high demand, it's important the kitchen and its cabinetry work in concert with either the rest of your living spaces or with the style of the house," explains Acquavella. "One design direction is to design your kitchen to match your furniture style. You can do this by echoing similar woods found in your furniture. Another direction is to match your cabinetry to the style of your home. Older homes may have more interior trim work and finish carpentry you can work with, giving your cabinetry a more built-in feel."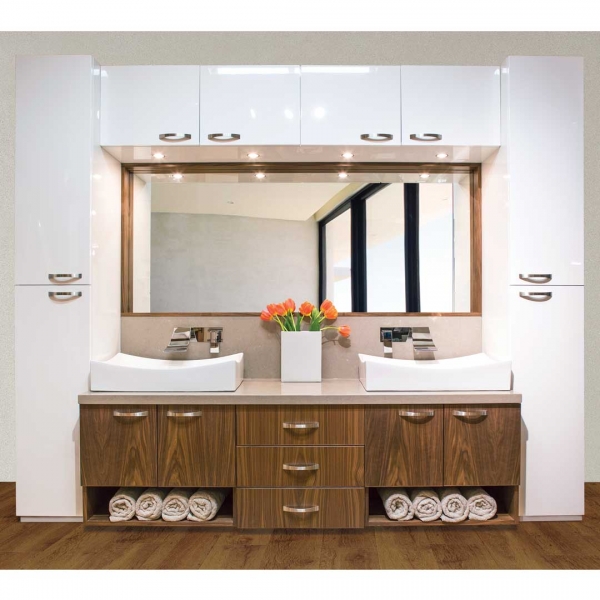 #2 Functionality First
Behind those beautiful surfaces are serious spaces in need of order and care. When designing your kitchen, bathroom or office, make certain you are shaping a functional space that works well with your lifestyle. Opting for long, shallow drawers rather than deep, under-counter cabinets helps keep all of your items visible and tidy. Think about daily upkeep and maintenance. "Look to flat or minimally indented door styles for easy-to-clean surfaces, and choose materials that work well with your home's environment to enhance your cabinetry's longevity," suggests Corrine Tadaki Davis, kitchen and bath designer at Plus Interiors.
Many homeowners are skipping the stores and heading straight to contractors, designers and artisans for custom-built cabinetry to perfect their space. Custom cabinets allow you to achieve your desired aesthetic while uniquely accommodating the need for access and organization. Whether stock, semi-custom or custom, designers recommend doing your research and consulting with a professional to help you choose quality materials to suit your home and style.
#3 Keep It Classic
There's always a trending look looming over homeowners, making their own space seem outdated, but design experts offer comforting advice: If in doubt, stay classic. Many manufacturers are bringing it back to basics with soft neutral colors or natural wood-grain and simple door styles, which are able to complement several different design elements. A basic shaker-style cabinet in an off-white hue is a traditional and timeless look that can succeed in any room and transcend various personal styles.
If you aren't sure what you want, remember to stay subtle and simple with the design and color. Davis recommends going with lighter hues in tight spaces, as well as considering the look and flow of your space if you're planning on selling your home. "It's really important to get something you like because you're going to have to look at it every day," says Davis.
LOOKS WE LOVE
Walnut wood in a flat modern door
"Today, we're seeing a movement toward colder woods such as walnut and natural finishes that showcase grain patterns and wood character rather than the use of heavy stains." – April Acquavella, Design Specialist at Bekin Hawaii
Textured laminate and matte finishes
"European styles are reaching Hawaii, making matte finishes and textured laminates popular choices for solid yet subtle contemporary looks." – Corrine Tadaki Davis, kitchen and bath designer at Plus Interiors.