Appliances
If the kitchen is the heart of the home, appliances are the heart of the kitchen.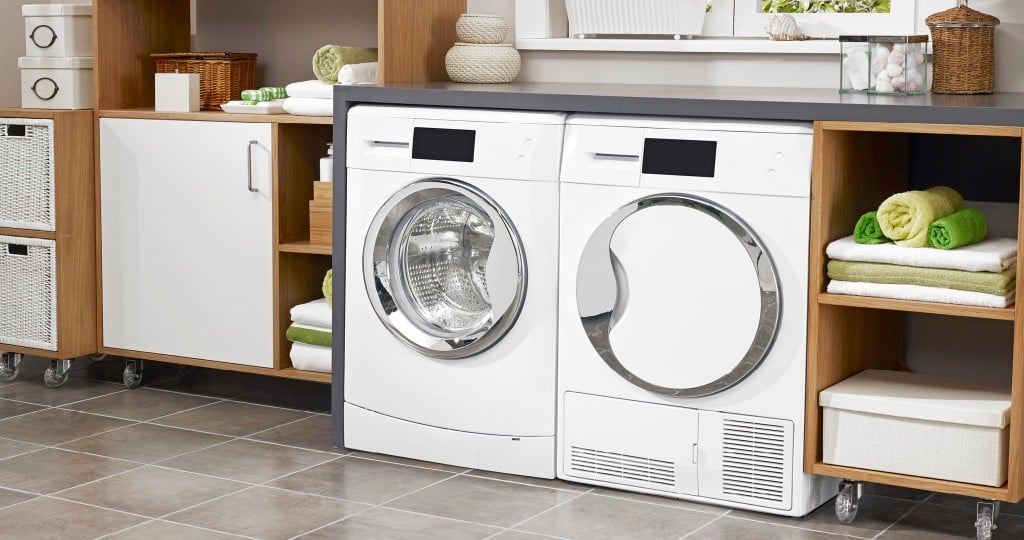 This article is part of the 2019 Hawaii Home + Remodeling Resource Guide, an organized and vetted directory of professionals, services and shops in the building and home improvement industry.

If the kitchen is the heart of the home, appliances are the heart of the kitchen. Investing in any new appliance — from a toaster, blender or coffee maker to a cooktop, oven or refrigerator — will elevate your space and inspire more cooking, baking and entertaining. Not sure where to start? Contact a local professional and get answers to all of your appliance needs. They can help you find the best options to suit your home and budget while keeping functionality and energy efficiency in mind.
---
American Cabinetry Inc.
725 Kapiolani Blvd., C101
Honolulu, Oahu
838-7770
americancabinetry.com
Archipelago Hawaii
201 Kapaa Quarry Rd., Bldg. 25
Kailua, Oahu
263-8891
archipelagohawaii.com
DESiGNER Kitchens & Baths
Honolulu, Oahu
734-2891
designerkitchenshawaii.com
Details International Inc.
Details provides holistic design, elegant European-style cabinetry, fine appliances and architectural accessories to enhance island living both indoors and out.
560 N. Nimitz Hwy., #104
Na Lama Kukui
Honolulu, Oahu
521-7424
details@details-international.com
details-international.com
Ferguson Bath, Kitchen & Lighting Gallery
Whether you're remodeling an outdated bathroom or building your dream kitchen, Ferguson Bath, Kitchen & Lighting Gallery offers the best selection of products from today's most recognized brands
182 Holomua St.
Hilo, Big Island
808-933-3200
73-5570 Lawehana St.
Kailua-Kona, Big Island
808-327-4400
335 Hukilike St.
Kahului, Maui
808-877-4460
925 Kokea St.
Honolulu, Oahu
832-7474
801 Moowaa St.
Honolulu, Oahu
832-7473
96-1407 Waihona Pl.
Pearl City, Oahu
456-5966
94-201 Pupuole St.
Waipahu, Oahu
679-3696
3116-M Hoolako St.
Lihue, Kauai
808-245-6991
ferguson.com
John Cook Kitchens
623 Kakoi St., Bay 3
Honolulu, Oahu
599-3533
johncookkitchens.com
Lowe's
75-5677 Hale Kapili St.
Kailua-Kona, Big Island
808-331-3470
411 Pacific St.
Honolulu, Oahu
528-9370
94-805 Lumiaina St.
Waipahu, Oahu
676-8381
214 Hookele St.
Kahului, Maui
808-872-1920
lowes.com
Pacific Appliance Group Inc.
Big or small, we've got it all! We have unbeatable products for every lifestyle. Our knowledgeable staff will help you to find quality appliances at reasonable prices.
650 Kohou St., #1A
Honolulu, Oahu
841-3322
pacificappliancegroup.net
Pacific Source
Pacific Source is the largest single cabinet supplier in the state of Hawaii, offering more than 10 different lines that range from semi-custom, custom and European.
180 Sand Island Access Rd.
Honolulu, Oahu
450-2400
73-4278 Kulikoa Dr.
Kailua-Kona, Big Island
808-331-2574
2524 Kolo Rd.
Kilauea, Kauai
808-828-6606
4473 Pahee St., Ste. J
Lihue, Kauai
808-246-3500
515 E. Uahi Wy.
Wailuku, Maui
808-986-0380
Seattle, Washington
888-343-1515
pacsource.com
Riggs Distributing Inc.
Riggs Distributing is the exclusive distributor of Sub-Zero, Wolf and ASKO products in Northern California and Hawaii. With these powerful brands, there's no reason to look anywhere else.
99-984 A Iwaena St.
Aiea, Oahu
484-2511 | riggsdistributing.com
Sears
Sears carries the largest appliance assortment available for you today.
111 E. Puainako St.
Hilo, Big Island
808-981-4001
275 Kaahumanu Ave., Ste. 1000
Kahului, Maui
808-877-2221
1555 Kona St.
Honolulu, Oahu
376-2171
46-056 Kamehameha Hwy.
Kaneohe, Oahu
247-8211
98-180 Kamehameha Hwy.
Pearlridge
Aiea, Oahu
487-4211
98-600 Kamehameha Hwy.
Pearl City, Oahu
453-3640
sears.com
Servco Home & Appliance Distribution
2841 Pukoloa St.
Honolulu, Oahu
(844) 583-5976
servcoappliance.com
Studio Snaidero
720 Iwilei Rd., Ste. 403
Honolulu, Oahu
599-4554
251 Lalo St., Ste. L-1
Kahului, Maui
808-877-0239
snaidero-usa.com
The Home Depot
73-5598 Olowalu St.
Kailua-Kona, Big Island
808-326-6013
380 Makaala St.
Hilo, Big Island
808-920-8400
4320 Nuhou St.
Lihue, Kauai
808-632-2740
1021 Kamehameha Hwy.
Pearl City, Oahu
455-1200
421 Alakawa St.
Honolulu, Oahu
521-7355
4600 Kapolei Pkwy.
Kapolei, Oahu
674-6120
100 Pakaula St.
Kahului, Maui
808-893-7800
homedepot.com
Tradewind Hawaii Inc.
73-5568 Olowalu St., Ste. F
Kailua-Kona, Big Island
808-329-2310
tradewindhawaii.com