Ask the Expert: Air Conditioning
Noella Cosco of Cosco Hawaii has the scoop on getting and maintaining an energy-efficient air conditioner system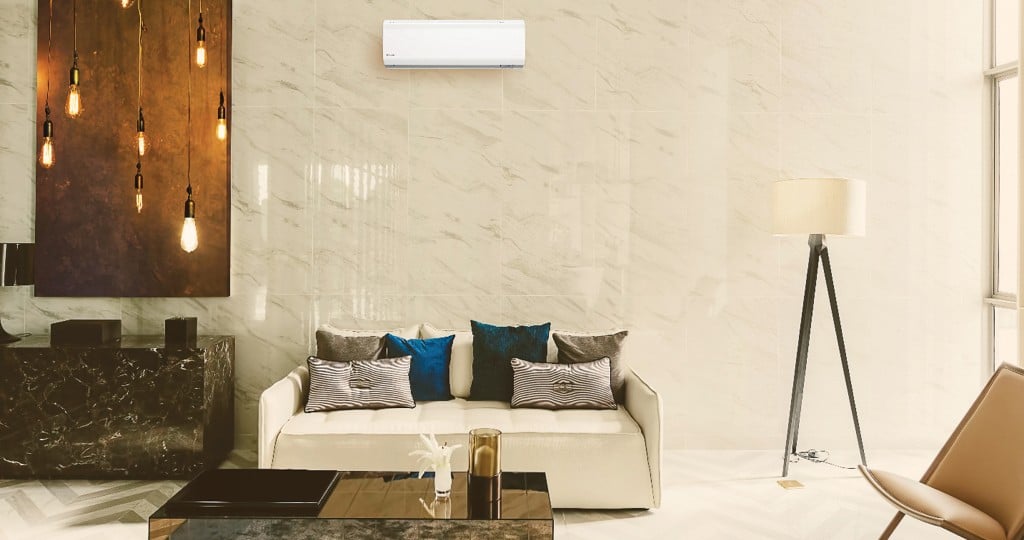 An energy-efficient air conditioner system has financial and lifestyle benefits. Read on for advice from Noella Cosco of Cosco Hawaii.
Q: What makes an air conditioner system energy-efficient and why should you invest in one?
A: Generally, energy-efficient A/C systems are those with variable speed and inverter technology. Variable speed most often refers to the motor: It has more than one speed that adjusts according to the cooling demand required. Inverter technology controls and adjusts the power supply to the compressor located in the outdoor unit (condensing unit).
With both technologies working together, you get consistent indoor comfort. Instead of turning on and off, as seen with single-speed systems, the variable speed unit will adjust accordingly so you don't get swings in cooling comfort. As such, inverter technology results in lower power consumption to reach the desired room temperature, which in turn saves you money on your electric bill.
Investing in a Daikin — the creator of inverter technology — will not only reduce your electric bill, it will also allow for a quieter system that provides better air filtration.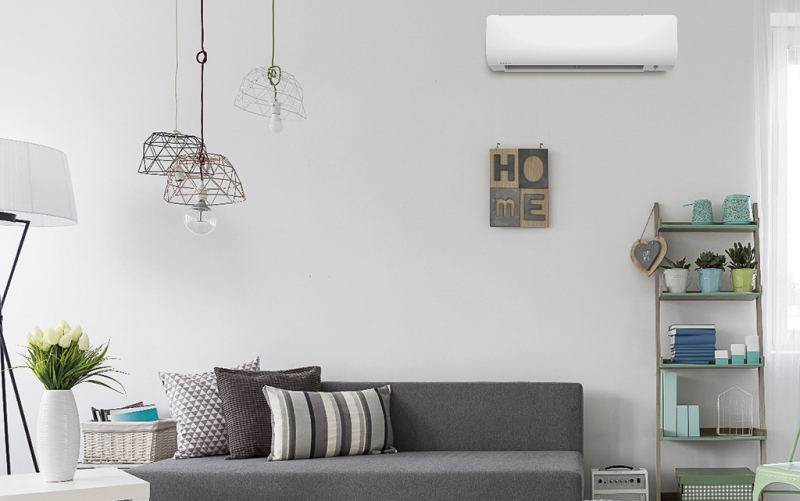 Q: How can you properly maintain your air conditioner system?
A: A/C maintenance is important whether you have a window unit, portable, central air conditioner or a mini-split system. Maintenance is the best way to improve the efficiency and life of the A/C. While the design of each unit is different, all operate similarly and have more or less the same components. Here are a few areas you should maintain:
• Change the filter. This is one of the first and easiest items to change and monitor with your A/C. Clogged filters reduce the efficiency of your A/C by creating airflow resistance, which in turn causes the motor to work harder than designed.
• Check on your indoor and outdoor coil. Any buildup on the coil means your unit is not removing and releasing heat as effectively as it was designed to. Owners can spray cleaner on the indoor coil — be sure to protect the surrounding area — to remove any buildup. For the outdoor unit, cleaners are available but it is recommended that a contractor do the work because of the chemicals.
• Monitor the drain line. At Cosco, we offer drain tablets that break down grime, mold and buildup from the condensation in your A/C. Monitoring your drain will help you avoid any backup that could occur with a blocked drain line.
If you ever feel this is too much for you, reaching out to an A/C contractor is always a good call.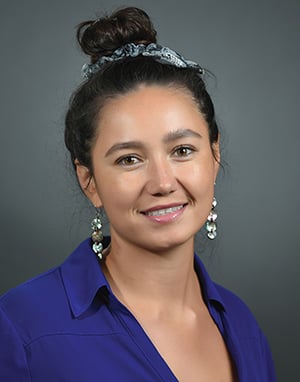 Cosco Air Conditioning
Multiple locations statewide
coscohawaii.com