Avalon Development Co. Creates New Homes in Hawaii Kai
The Hale Ka Lae mid-rise condo project provides flexible new homes for Hawaii's modern families.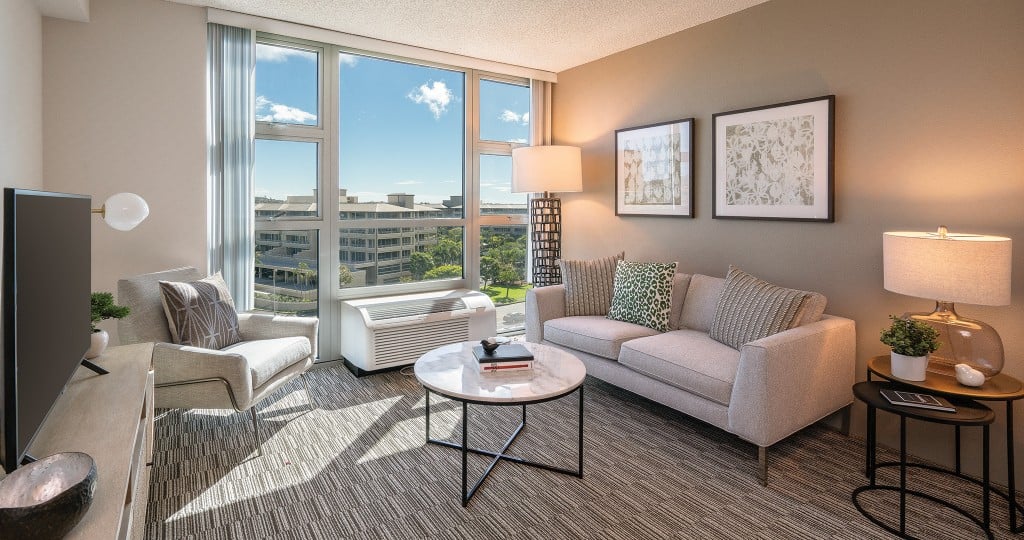 In the beautiful marina community of Hawaii Kai, new homes – and especially new home construction projects – are hard to come by. But a new mid-rise condominium tower is changing lives for hundreds of local families who desire a place to call home in a community with prestigious International Baccalaureate-designated public schools, well-maintained roads and convenient shopping, and pristine hiking trails, sandy beaches and surf breaks nearby.
Built in 2016 and originally offered as rentals, Avalon Development Co. recently converted Hawaii Kai's newest residential building – Hale Ka Lae – into competitively priced fee-simple condominiums. Two-bedroom units start in the $500,000s and three-bedroom units in the $600,000s.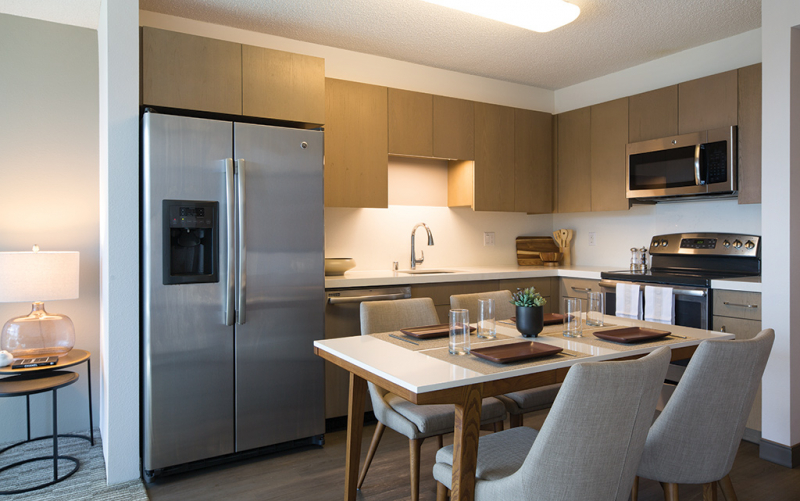 "Most of the units are priced to be affordable under 140% of the area's median income for families, and anyone can buy them. There are no restrictions," says Christine Camp, president and CEO of Avalon Development Co. "The project could not be replicated for the cost of developing them today. That means immediate value for the new homeowners."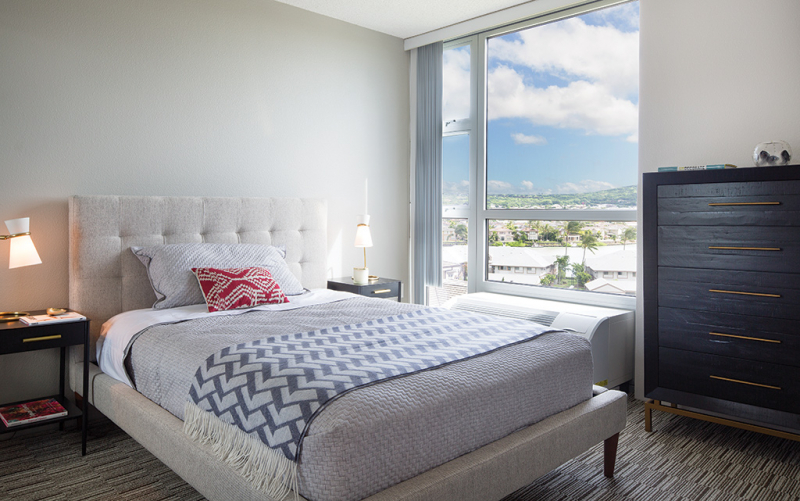 The competitive price does not compromise lifestyle and quality at Hale Ka Lae. Avalon Development increased and refreshed the amenities, including an outdoor playground, picnic areas and new equipment for the fitness center. The outdoor pool, hot tub and barbecue grills are among residents' favorite amenities, and they are being outfitted with new outdoor furnishings selected by award-winning Philpotts Interiors.
Avalon Development refreshed the individual units, as well. With a variety of floor plans and condo sizes available, ranging from one- to four-bedrooms, Hale Ka Lae is ideal for residents who desire the Hawaii Kai lifestyle, including individuals, first-time homebuyers, multigenerational families and investors. Many of the condos are designed as flexible units, which allow homeowners to securely share their owned space with family members – such as in-laws – or rent for income.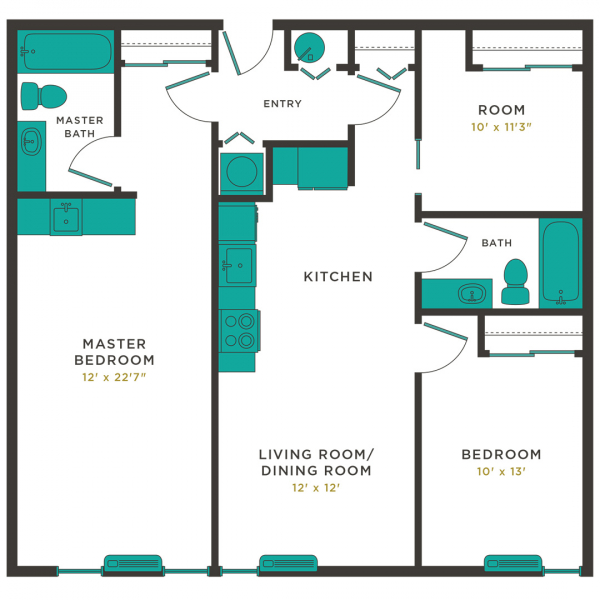 Flex units have a shared entry with washer-dryer and water heater. Each side of the unit has a door with its own lock, allowing for privacy and independence, as well as its own mailbox. One side of each flex unit is a studio with full bathroom and kitchenette, while the other has at least two rooms, at least one full bathroom and a full kitchen. It's ideal for families who want to have aging parents or in-laws close by, or to rent the additional space for income that can alleviate mortgage payments.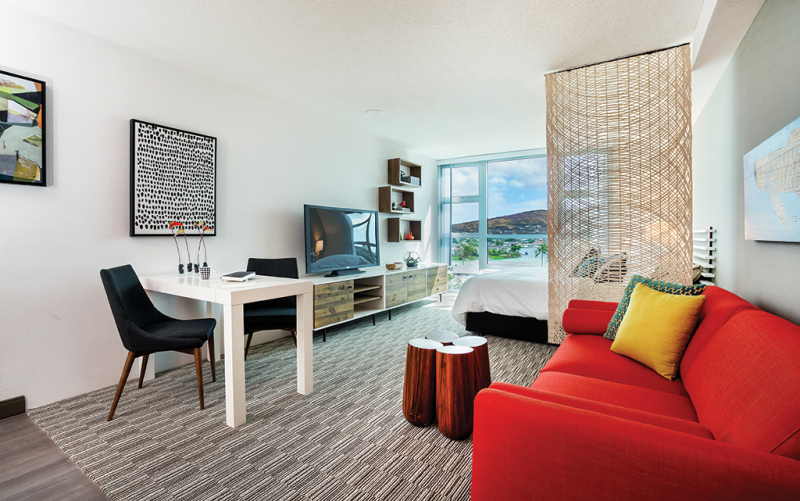 The Shimogawa family currently takes advantage of this model by living in the larger portion of their condo and renting their studio to a working professional who now has a shorter commute to downtown – only 12 miles and 20 minutes.
"It's akamai (smart) living, especially with the high cost of living in Hawaii," says homeowner Beth Shimogawa. "There are so many possibilities that you unlock with a flex unit. It even gives you the opportunity to utilize the entire flex unit should your family grow in the future."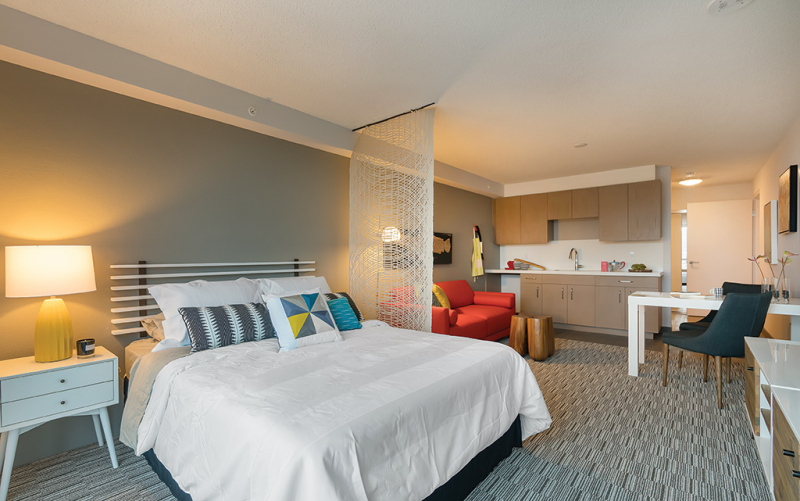 As more families are buying condos at Hale Ka Lae and moving into their new homes, a community and family atmosphere is developing.
"The Hale Ka Lae sales team and management team are always friendly, helpful and cheerful," says homeowner Angell Siu. "They are like family and friends."
To learn more about Hale Ka Lae or schedule a viewing, call 369-1136 or visit halekalae.com.