Bathroom Essentials
From Jessica Omoto of Homeowners Design Center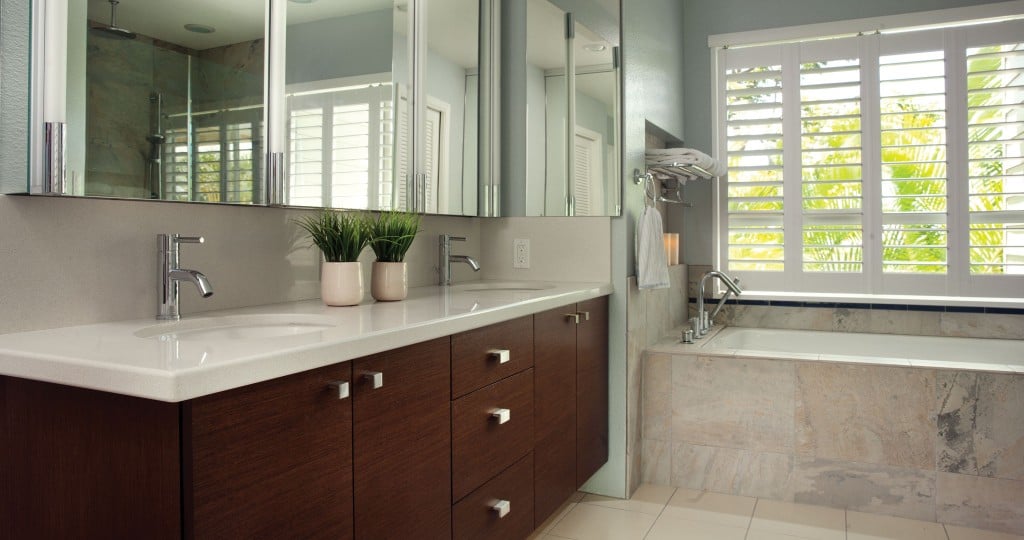 LIGHTING
Remember that lighting angles are important. You don't want to cast shadows on your face when looking in the mirror, the light needs to be positioned well.
MIRRORS
Medicine cabinets have come a long way. We now see large, mirrored medicine cabinets as multipurpose alternatives to large mirrors.
SINK & FAUCETS
These can be basic, for utilitarian use, or pieces of art in the bathroom. Sinks come in all styles, shapes and colors. I recommend not forgetting their use and care when making your selection.
COUNTERTOPS
Lightly colored countertops reduce daily maintenance. They will make certain things less visible, such as watermarks, toothpaste, soap scum, etc.
FLOOR
Large, lighter-colored tiles will make the space feel larger. Porcelain tiles will be stronger than ceramic tiles.
BATHTUBS
You could do the basic tub we all know from when we were growing up or do something that has a deck and fascia.
STORAGE
You can have hidden storage with larger recessed, mounted, mirrored medicine cabinets. You can store rolled towels with an open cabinet.
FINISHING TOUCHES
Paint color, moldings, cabinet handles, towel bars, etc., can bring another dimension of style and sophistication as well as add personal flair. You can dress up the room without spending a lot.