Breathe New Life into Your Bathroom
Not quite ready for a complete renovation? Give your washroom a quick refresh with a few new fixtures.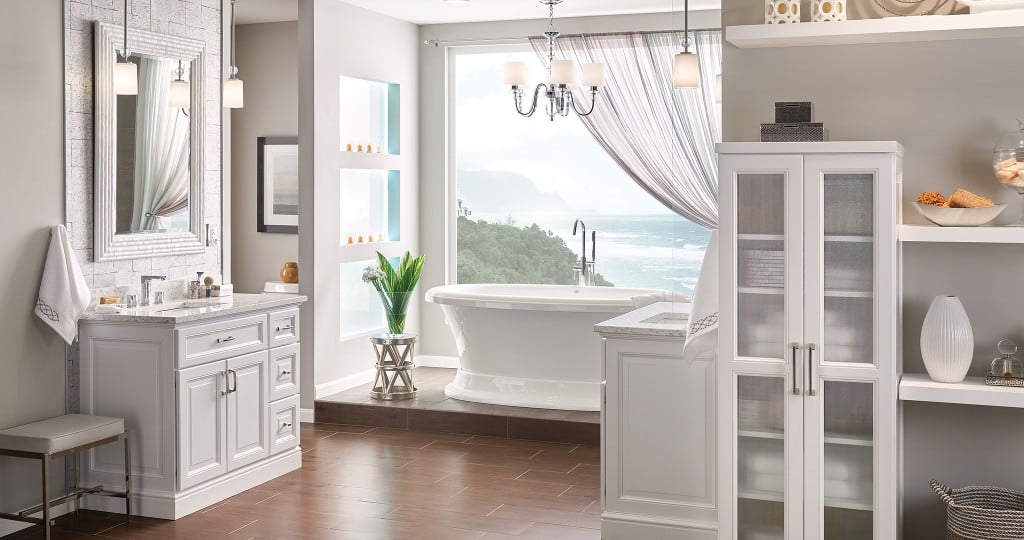 Giving your bathrooms a facelift doesn't always have to consist of a total overhaul. A faster and more budget-friendly way to bring a new look to your bathroom is with fresh fixtures. HPM Building Supply is a good place to start, as it has been expanding its selection of bathroom fixtures, countertops and more from top brands including Kohler, Corian®, HI-MACS® and Solera Sinks.
For homeowners seeking a minimalist look, HPM Building Supply home design consultant Kapua Aguiar recommends Corian® and HI-MACS® Solid Surface integrated square-shaped sinks.
If you're interested in a contemporary feel, Aguiar suggests solid surface showers. "They're a great option for a contemporary bathroom because they come in a wide range of design layouts and colors and are easy to clean as well as mold and mildew resistant," she says.
"With a solid surface shower, there's no need to use or maintain grout, which saves time and money on installation and maintenance."
HPM also carries HI-MACS® Solid Surface shower stalls, "and we can assist customers who want to customize their shower pan and wall colors," Aguiar says. Whether your aesthetic is minimalist or contemporary, natural or sophisticated, a plethora of options are available.
Balancing Comfort and Elegance
Fit for a bathroom that overlooks Hawaiian waters, Medallion's Veranda collection offers glass accent doors, floating shelves and floor-to-ceiling windows. Tasteful white cabinetry contrasts against rich, wood-grain porcelain flooring, while a warm gray backdrop helps to strike a polished balance.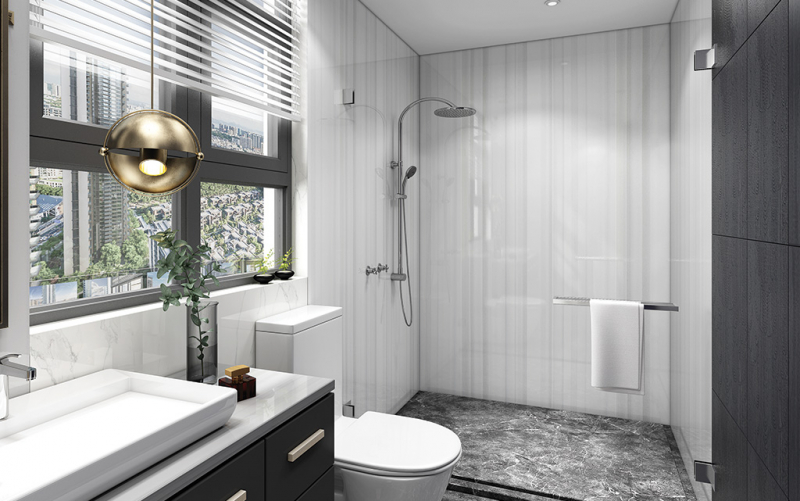 Modern and Sophisticated
HI-MACS® natural acrylic stone is nonporous and can be thermoformed into curved shapes, creating seamless surfaces that are easy to repair and maintain. Strato Cloud, shown above, is one of three colors available in the HI-MACS® Strato collection. Meant to evoke the sensation of heavenly softness, its billowy, luminescent backdrop showcases satiny, dove-gray and sterling undertones. "The new Strato color options have a striated pattern that adds visual interest and sophistication," Aguiar says.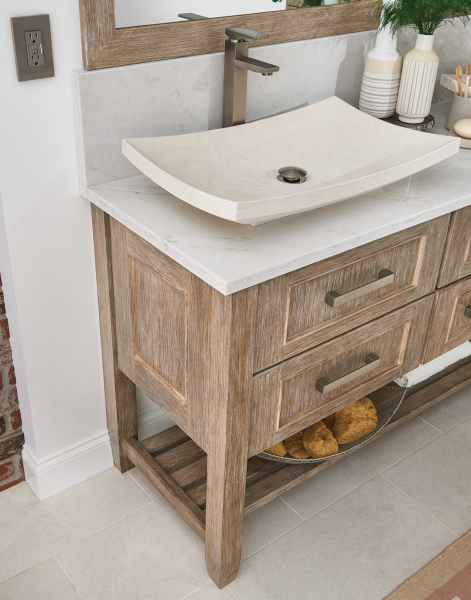 Inspired by Nature
This nature-inspired Solaré bath by Medallion uses natural stone to evoke a feeling of the outdoors. Hand-brushed cabinetry and textures are complemented by crisp white modern accents, creating a relaxing, spalike environment.