Choosing the Perfect Windows for Your Home
Windows that match Hawaii's tropical climate.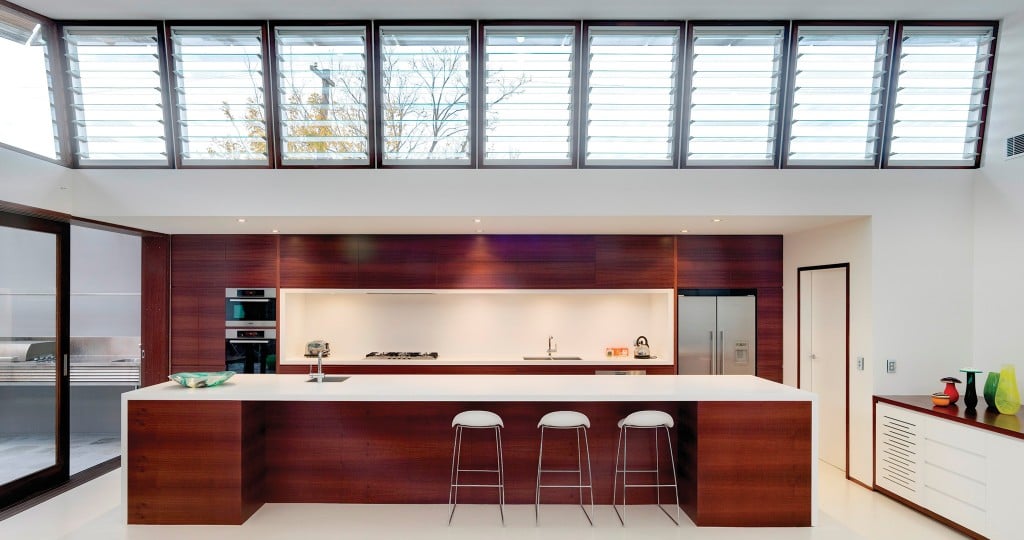 Hawaii is home to some of the most unique landscapes in the world. From the breathtaking valleys to the vast ocean surrounding us, beauty can be found in every part of the Islands. It's what entices tourists to visit and what so many locals cherish most. So why look out a window that doesn't do our aina justice?
Rain, Rain, Go Away
For those living in the wetter parts of the Islands, maintaining airflow while it's raining outside can be a challenge — and louver windows are an excellent solution. Breezway® louvers can be left open in gentle rain and can be cleaned from inside the home, making them a popular choice for years among Hawaii homeowners. With security an important concern, Breezway has developed a Stronghold™ system that secures each louver blade in place for increased strength and safety.
Louver windows are considered classic and traditional in Hawaii homes. Through innovation, such as with its electronically motorized Powerlouver™ windows, Breezway dispels the notion that louver windows are old-fashioned. These sophisticated windows make an exceptional addition to any smart home as they can be controlled from a smartphone. The windows can be set on a timer that conforms to a homeowner's schedule and, coupled with unique features such as night mode and built-in temperature sensors, are a must-have.
Breezway®, Stronghold™, Powerlouver™ are trademarks owned by the Breezway group of companies.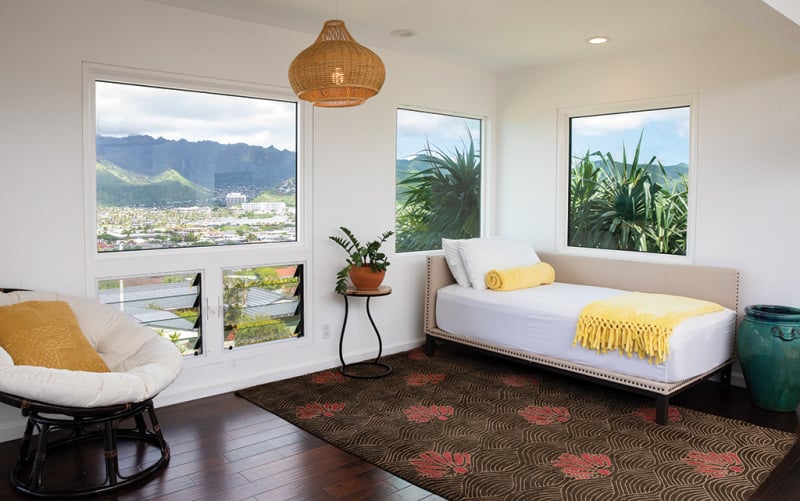 Picture This
Warm days are meant to be spent outside with friends and family — but don't compromise on the view when it comes time to cool off inside. Installing new windows lets you bring the outdoors in while saving energy.
If your home has a great view, fixed picture windows may be the way to go. They can be made larger due to their limited hardware and simplistic nature. Plus, they allow for natural light, are available in a variety of shapes to fit your space, and can be paired with a variety of other window styles for ventilation. Coastal Windows provides homeowners the option of equipping their picture windows with the exclusive CoastalGard™ package or Egress system for added security.
Let It Slide
Slider windows are a popular choice for those who desire increased ventilation. Even better, Coastal Windows has designed an exclusive four-lite stacking slider window that allows for more ventilation than the standard 50% of a traditional slider. The flawless design of this innovative product is a refreshing addition to a Hawaii kitchen, and coupled with an unobstructed view and low maintenance, it's an upgrade that can't be missed. Pamela Barrett of Coastal Windows shares that it is the company's most corrosion-free product, able to handle the harshest elements due to its limited hardware and vinyl frame.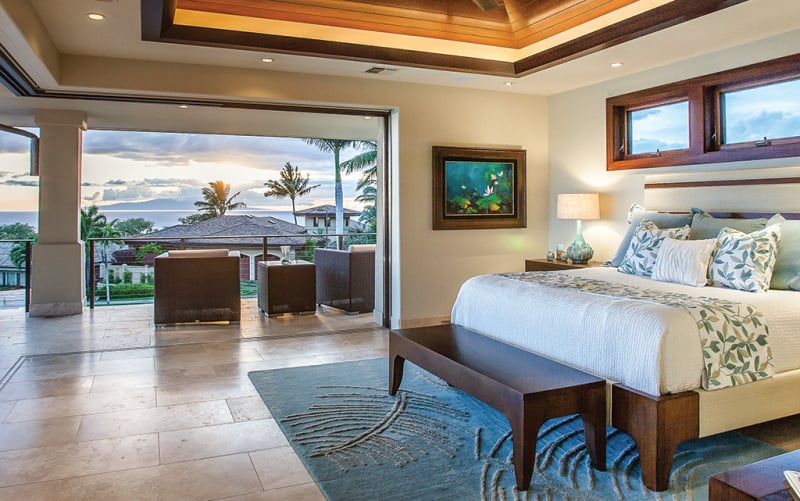 Frame the View
Consider installing a window wall for a home's sleek and modern remodel. Fleetwood Windows & Doors creates stunning ceiling-to-floor windows designed for luxury. Not only does it add value to your home, it also gives the illusion of a larger, more open space. Fleetwood Windows & Doors are "highly engineered, high quality, with high performance," explains Rob Bruce of Pacific Source. They can be made with entirely fixed windows or a combination of styles, including stacking sliding glass doors. Pacific Source is a local provider of Fleetwood Windows & Doors; contact a representative to discuss options for your home.