Clean Up Your Closet
Get organized and give your closet a makeover with a new custom closet system.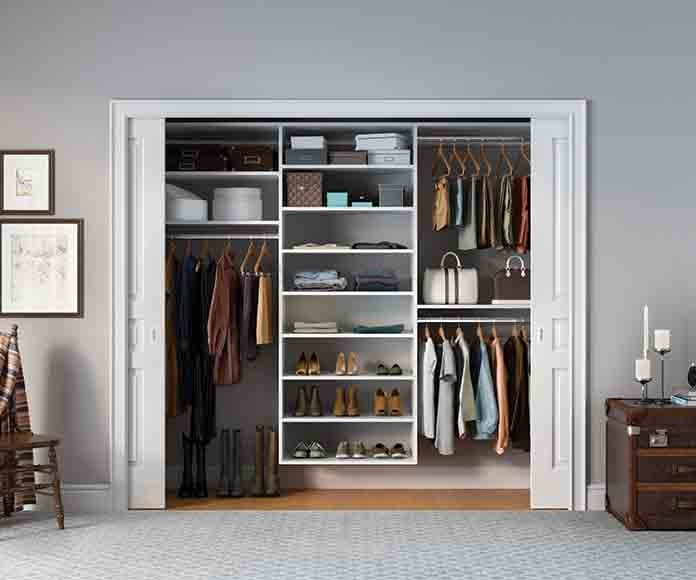 When it comes to organization, we could all use a little more storage space in our homes. Or maybe in some cases, a lot more. To ensure you're maximizing the space in your home, consider upgrading to a closet system or having a custom closet installed. Each aspect of your closet, from dimensions to materials to finish, can be tailored to accommodate your lifestyle.
Prices for closet systems will vary depending on the amount of storage you need and the type of materials you select. "Consider what your budget is, but if unsure we can provide a range based on your needs," says Lylah Reid-Akana, a designer at California Closets Hawaii.
Factors to Consider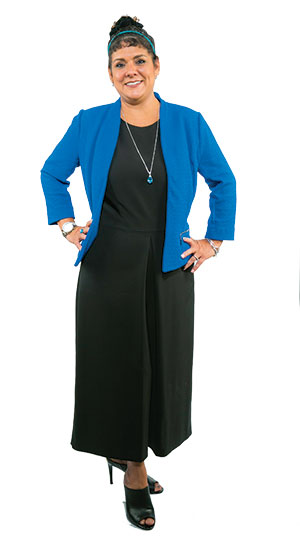 Don't Forget the Little Things
When measuring out clothes and shoes for your closet, don't forget to account for accessories such as handbags, belts and neckties.
Smart Money
If you're considering a personal loan to finance your closet, take the time to assess your credit and find the right lender for you before applying.
"At HawaiiUSA, our mission is to help you to choose wisely so your financial dreams can come true."
– Carmen Mohika, Kaneohe Branch Manager, HawaiiUSA FCU
---
$ The Modern Reach-In, $1,500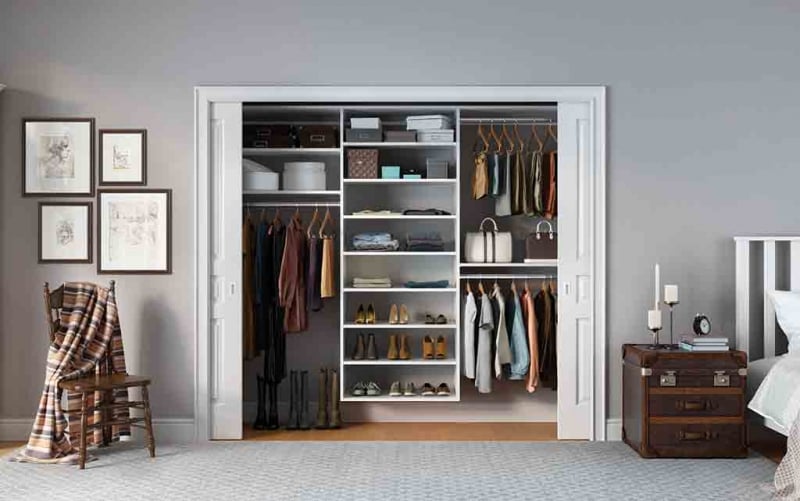 Straightforward closet design provides a solution for every clothing and storage need
Understated and streamlined style
Rounded poles provide ample space to hang most clothes
Shelves are adjustable to accommodate range of items
Available from California Closets Hawaii
Pro Tip: Shop prepared by taking inventory of items that need to be stored and measuring short, medium and long pieces of clothing that hang down.
$$ FreedomRail Organizer System, $2,300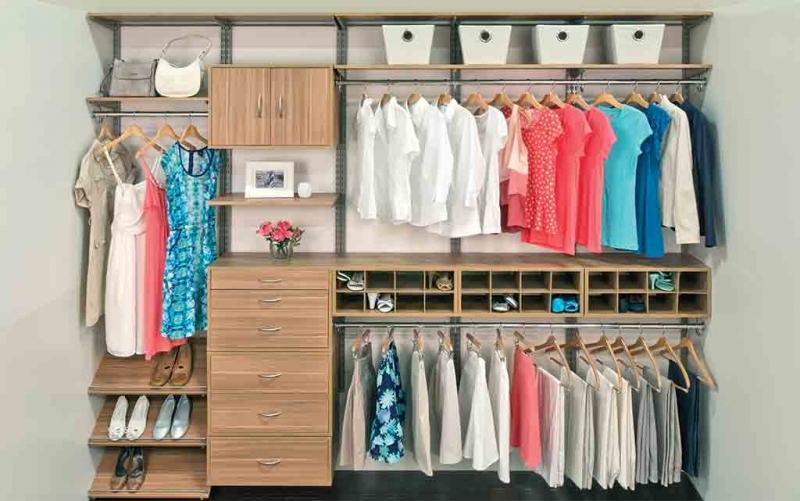 Can be installed virtually anywhere, like office spaces, pantries and garages
Pieces are interchangeable and sold separately, allowing you to slowly upgrade your space over time
Choose from five finishes: Cypress Live, Modern Cherry, Chocolate Pear, Driftwood Live and White
Available from Simply Organized
Pro Tip: "Every component is interchangeable and sold separately, so you can slowly upgrade your space over time," says Jessica Alapai of Simply Organized.
$$$ Classic White Elegance, $8,000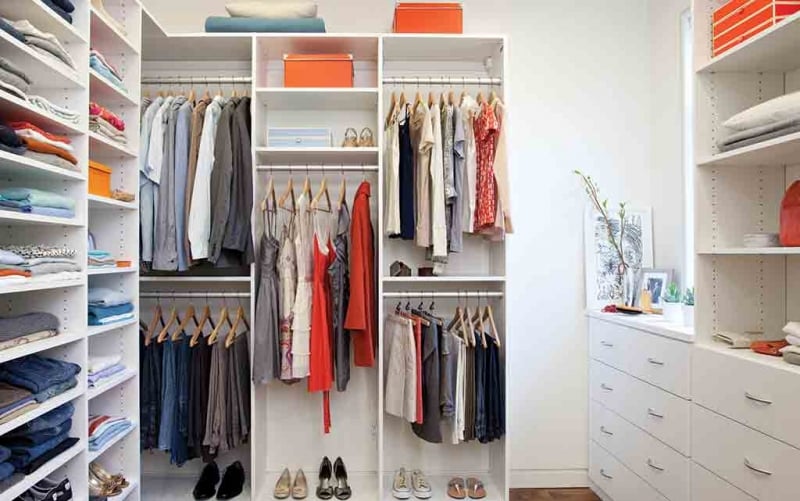 A walk-in closet with a modern and minimalistic look
Double hanging space to maximize storage
Adjustable shelves improve customizability
Floor-based system completes the built-in style
Available from California Closets Hawaii
Pro Tip: "A custom designed storage space can get two to three times more utilization of space through thoughtful design," says Reid-Akana.
Financing to Suit Your Budget
HawaiiUSA FCU has a variety of financing options at every price point.
If you're looking for a new closet or organization system, it's important to set a budget – or you may find yourself spending more than anticipated, with the vast array of customizable options available. Working with a trusted designer may also help you to create a design you love that balances affordability and functionality. When you're ready to take the next step, consider the many different ways of financing your new upgrade. You may find that a particular option suits you better than others.
If your savings allow, using cash to pay for your new closet system is a great choice as there are no monthly loan payments or interest rates to think about. But remember to keep some money on the side in case unforeseen expenses arise later.
Another excellent option to consider is a credit card. When making your purchase, you may be able to take advantage of special interest rates or bonus reward points. Using a credit card also means built-in buyer protection. If your closet isn't installed properly or does not perform up to standards, you can dispute the transaction with the merchant and get your money back, pending a review.
For larger scale closets and storage spaces, consider a short-term personal
loan. Typically, loan terms will vary between one and five years, with the interest rate based on your credit. Personal loans often have lower interest rates than
credit cards.
Source: HawaiiUSA FCU
HawaiiUSA is not affiliated with Simply Organized, California Closets Hawaii or their respective suppliers.
HawaiiUSA FCU
Kaneohe Branch: Windward Mall
46-056 Kamehameha Highway, Suite 233, Kaneohe
Monday – Friday 10 a.m. to 6 p.m., Saturday 9 a.m. to 2:30 p.m., 233-1200
hawaiiusafcu.com