Clearing the Clutter
Expert tips and tricks to get your home organized.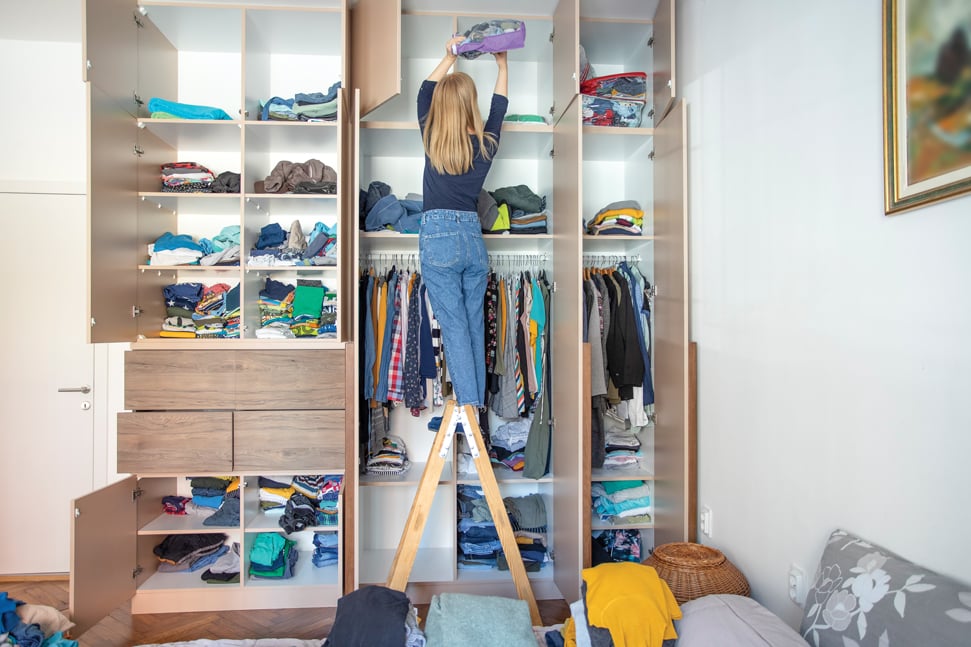 A clean and organized home is so rewarding— but to get that, you're going to have to address the clutter in the room. All the toys, home goods and clothes that have been piling up throughout the year can make you feel like there's no end in sight. The great thing about getting organized, however, is that it is never too late to get started. Carol Ai of Simply Organized, the largest storage and organization store in Hawaii, shares that the best thing to do is start small and build some momentum. Read on for some expert advice for getting over that cleaning hump and emerging victorious and tidy.
Declutter first. "The absolute first thing that has to happen — and is probably more important than organizing — is decluttering," says Ai. "This may take as much time or longer than actually organizing all of your stuff." Decluttering will ultimately save you time and minimize the amount of work you'll have to do in the long run. You can sell or giveaway items you no longer need. Consider donating unused but still good items to local organizations such as the YWCA, YMCA, Kidney Clothes or Big Brothers Big Sisters.
Adopt a method. Decluttering, cleaning and organizing can be stressful. Adopt a method that'll make things more manageable. There's Marie Kondo's KonMari Method, in which you categorize items and spend time thinking if they really spark joy in your life. Another good rule of thumb to follow? If you haven't worn it or used it in a couple of years, toss it.
Put things in place. Everything needs to have a home. It might seem like space is limited in your house, but there are a lot of creative storage solutions available. "You actually have space that you don't think about," says Ai. "This might mean using vertical space or space around your P-trap under your sink, or hanging from the ceiling. There are many solutions."
Add space-saving ideas. Try to incorporate storage ideas, such as over-the-door hooks, under-the-bed storage or items that can maximize your closet — think skinny hangers or a closet doubler, suggests Ai. Plus, once you've decluttered, there should be extra room for you to use as well.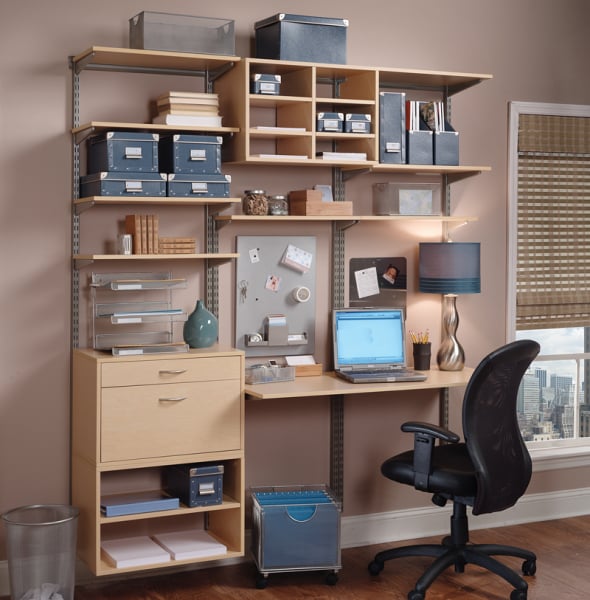 Install a system. Along with small space-saving solutions, think about adding a sleek, smart structure that'll only make getting organized easier than ever, like the freedomRail closet system. This fully adjustable and customizable system, available at Simply Organized, can be used throughout the home, from the pantry to the garage. "We really like an organizing system that can be used as a closet, pantry, office or entertainment center," says Ai. "All the pieces are modular so you can adjust it to accommodate a baby room, then readjust it for a child's room, teen room, adult room, study."