Closets, Storage & Organization
The key to organizing your home.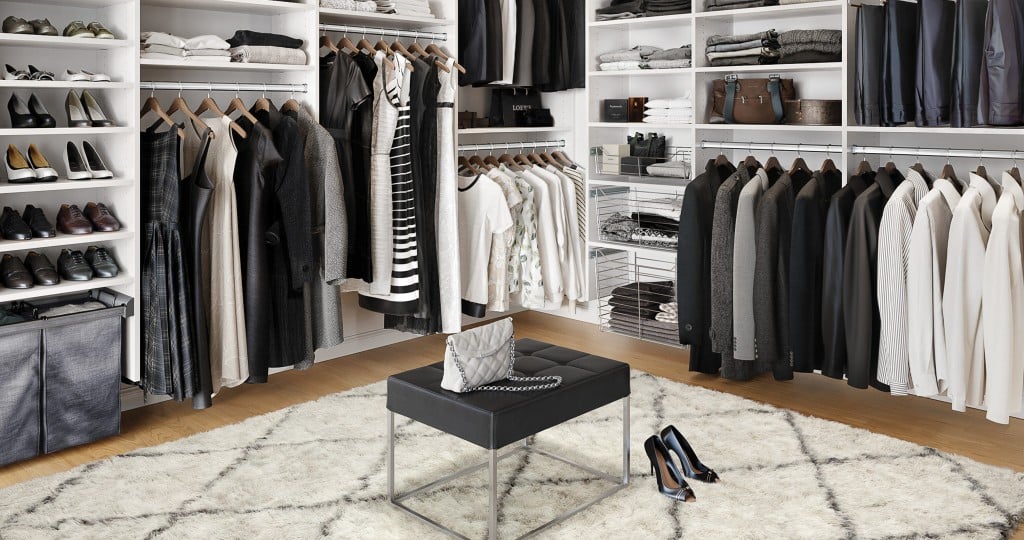 This article is part of the 2019 Hawaii Home + Remodeling Resource Guide, an organized and vetted directory of professionals, services and shops in the building and home improvement industry.

The key to organizing your seasonal décor, tableware, cooking ingredients or clothing is where you store it all in the first place. Roland Gabriel, a design consultant for California Closets, shares that as homebuyers, we often don't get to pick a closet type or size, "so it's important to prioritize what you are storing and where." Investing in storage and organization for your home will maximize your space and free up valuable room. Gabriel recommends getting started with a custom closet system from California Closets. Known for its three decades of experience in delivering truly custom products and unparalleled service, California Closets offers locally made, fully customizable systems — from beautiful walk-in closets to entertainment centers and more — that'll transform your space. Continue on for a listing of more companies offering their own storage and organization solutions that might be right for you.
---
1 Hot Garage
1738 Silva St.
Honolulu, Oahu
843-8011
1hotgarage.com
California Closets
Closets, pantries, home offices, garages, wall beds and more. Custom designed and manufactured on Oahu using contemporary finishes and accessories.
4211 Waialae Ave Ste., #1080
Kahala Mall
Honolulu, Oahu
739-7300
75-1006 Henry St.
Kailua-Kona, Big Island
808-327-3810
info@plusinteriors.com
californiaclosets.com
De-clutter Hawaii
Honolulu, Oahu
779-6224
declutterhawaii.com
Dream Closets
Hawaii LLC
Honolulu, Oahu
387-0400
dreamclosetshawaii.com
INspiration Interiors
INspiration Interiors is Hawaii's premier contemporary furniture store with showrooms at Pearlridge Center Downtown, Kapolei Commons and in the Honolulu Design Center on Kapiolani Boulevard. Design services available.
1250 Kapiolani Blvd.
Honolulu, Oahu
956-1250
98-1005 Moanalua Rd.
Aiea, Oahu
484-0245
4450 Kapolei Pkwy.
Kapolei, Oahu
237-5480
inspirationinteriors.com
Inspired Closets Hawaii
94-485 Ukee St.
Waipahu, Oahu
678-0096
inspiredclosets.com
John Cook Kitchens
623 Kakoi St., Bay 3
Honolulu, Oahu
599-3533
johncookkitchens.com
PODS Moving & Storage
799 Kahelu Ave.
Mililani, Oahu
682-7637
PODS.com
Simply Organized LLC
Hawaii's first and largest organization and storage store to help you organize your home and office. Buy online & pick-up in store at simployorganizedhi.com today!
4211 Waialae Ave., #1200
Kahala Mall (next to Longs Drugs)
Honolulu, Oahu
739-7007
info@simplyorganized.net
simplyorganized.net
Tervola Designs
142 Kupuohi St., Ste. F6
Lahaina, Maui
808-385-9971
tervoladesigns@gmail.com
tervoladesigns.com
The Maui Closet Co.
310 Hukilike St., Unit M
Kahului, Maui
808-871-7996
mauicloset.com
Quick Tip!
When measuring out your closet's dimensions, don't forget to measure out additional space for accessories like handbags, belts and neckties.