Condo Remodeling Guide
The needs to knows of renovating your condo.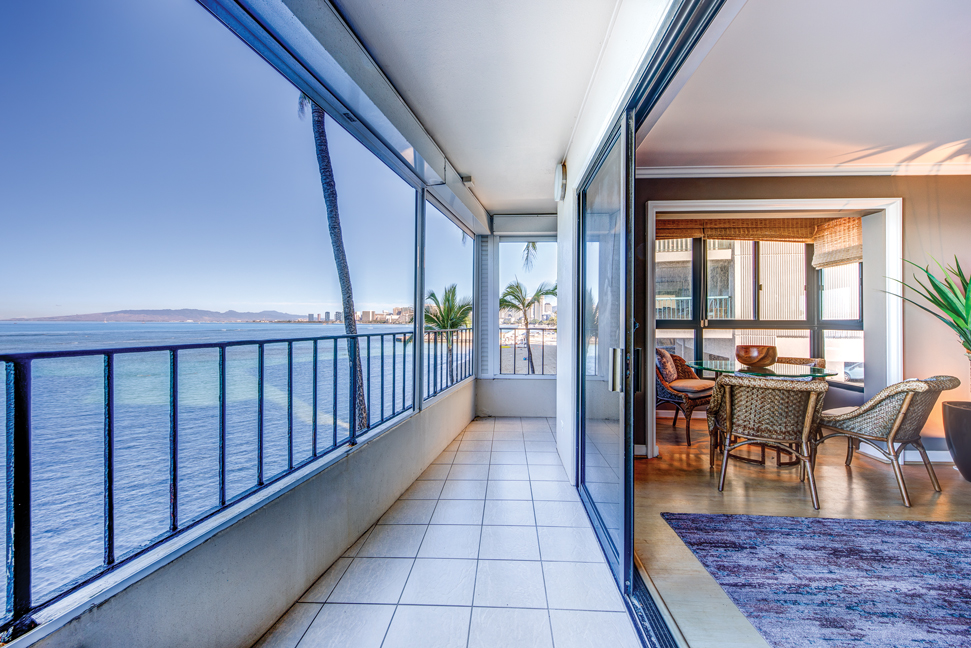 Remodeling a condo is no easy feat, as it has its own set of obstacles and limitations that differ from single-family homes. While you'll have to go through additional hurdles, the results of renovating your condo can be extremely worthwhile. From a new functional kitchen or bathroom to new design elements throughout your place, here's what you need to know when tackling a condo renovation.
Play by the Rules
Before getting too far ahead in dreaming up your new space with magazine tears and Pinterest boards, you'll need to find out the rules and regulations of your building. In fact, it's the first, most important thing to do, according to J.R. Moorhead of Moorhead & Company Inc., which is known for its work in condo remodeling.
He explains that along with understanding the rules and regulations of your building, it's critical to know the role that your building's board has in your renovation. Oftentimes, the board controls what you can do, says Moorhead, pointing out that it's also good to know how often it meets — sometimes it's monthly, while others meet only three to four times a year — to help you set up a timeline.
Once you have an idea of what you need to provide the board to receive approval and the rules and regulations you need to follow, you can begin visualizing and researching your renovation.
Know What's Possible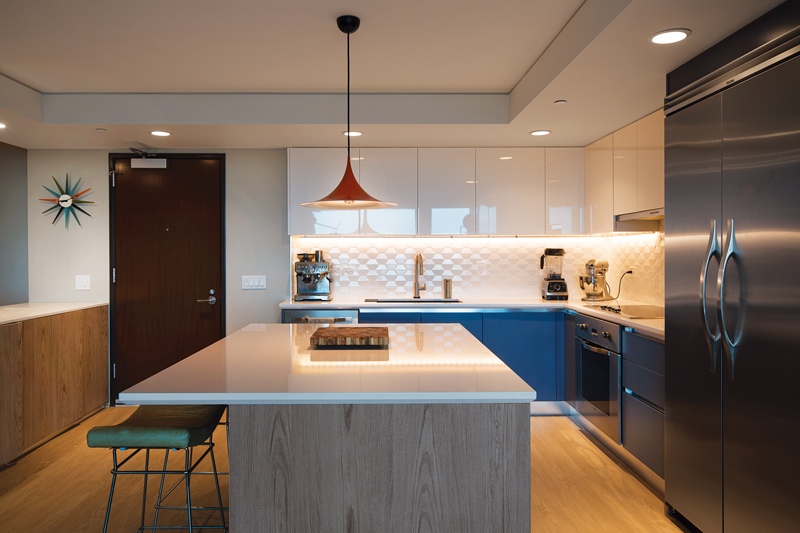 To get a better idea of what you can achieve in your home, Moorhead suggests talking to your neighbors or asking your building manager what's been done in past condo remodels. "It's about asking questions," says Moorhead. "If there's a unit or two for sale, you can see if it's been renovated." This lets you see firsthand what can be done in your own place.
There will be many limitations when it comes to remodeling your condo, but that shouldn't deter you from getting inventive in your plans. "Finding creative ways to make your current layout function better is key to a great condo renovation," says Brenton Liu of DTC Hawaii. While you may have to sidestep knocking down walls, bringing in full-sized appliances or installing a tub, there are other ways to make the most of your condo's layout and building laws.
Selecting a contractor before you get started can be helpful, as they often can provide tips regarding the remodel, especially if they have had previous experience with that building.
DTC Hawaii, which practices a turnkey, all-in-one approach to renovations, has years of experience in residential construction and remodeling — with logistics being one of its many specialties. "Our field employees know how to protect the common areas and keep them clean. They understand that there are many other homeowners and a building manager we have to accommodate," he says. "It's not an easy task to do a condo renovation but, DTC Hawaii has the right tools in place to make it a successful and enjoyable process for you."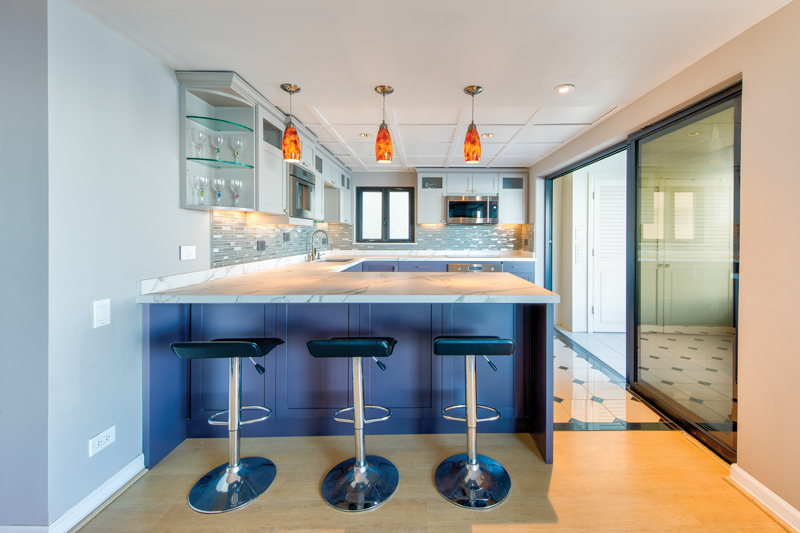 Get Inspired
That being said, there's still a lot you can do with your condo renovation. "You can upgrade appliances, you can upgrade your cabinets, countertop — you can make it a nice spot," says Moorhead. Areas of primary focus are the kitchen, living room and bathrooms. Here are some changes to consider.
Go small with your appliances. 
In compact kitchens, "it's really about making the best use of space," shares Moorhead. He recommends sleek built-in appliances, from the dishwasher and microwave to cabinet-depth refrigerators, that are well-suited for condos.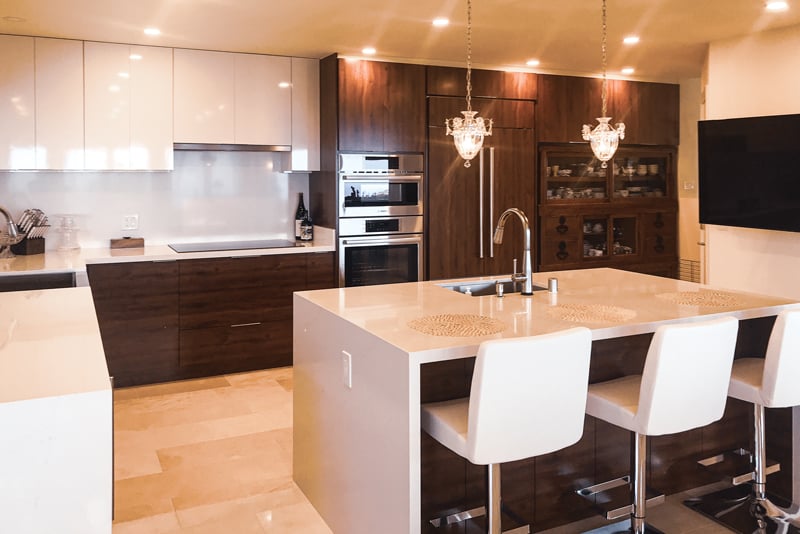 If possible, take down or reconfigure that wall in your galley-style kitchen. Keep in mind that electrical plays a big part in this, but if you are able to do so, it can make a big difference in opening up your space.
Change out the cabinetry and countertops in the kitchen and bathroom. A change in countertop is a top renovation project, with quartz being the most sought-after material. "Engineered prefabricated quartz surfaces are very popular and come in standard sizes that are very suitable for condo installations," says Kevin Nip of Selective Stone, which has a wide range of colors and materials to choose from. Right now, whites and gray tones are trendy. Nip shares that for larger-sized kitchens that require islands and peninsulas, you'll have to calculate measurements to ensure the larger pieces are accessible to the unit due to elevator restrictions and tighter workspaces.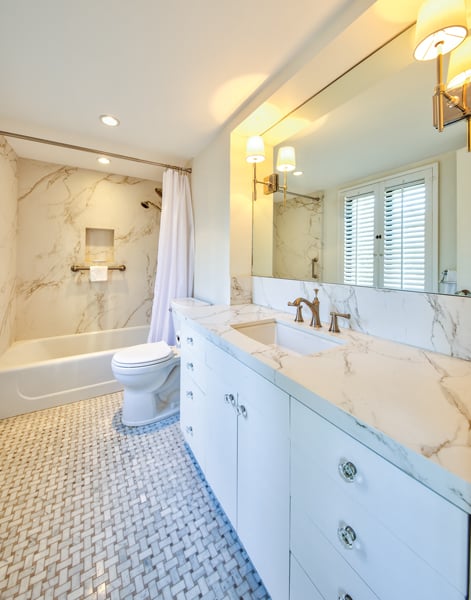 Get rid of outdated items. Finally rid yourself of those dated popcorn ceilings and older appliances and cabinetry.
Freshen up the bathroom. Consider giving it a face-lift by updating the floors and wall tiles and adding new complementary vanity counters, shares Nip.
Install new flooring throughout your home. Changing out the floors of your home can drastically improve not only the design but also functionality of your space. Luxury vinyl tile, or LVT, is a trendy and appropriate option for condo floor remodels, shares Nip. "It's lightweight, affordable and comes in a variety of colors that mimic the shades and texture of natural wood. Most installations do not require any setting material or glue and can be installed with a pre-engineered clip system." He adds that when installing new flooring, "it's important to check with the building manager or condo association on any specific requirements. Most high-rise buildings require a soundproof underlayment prior to installing any hard surface."