Considerations to Make for Aging in Place
How to have your home designed and built to safely grow old in.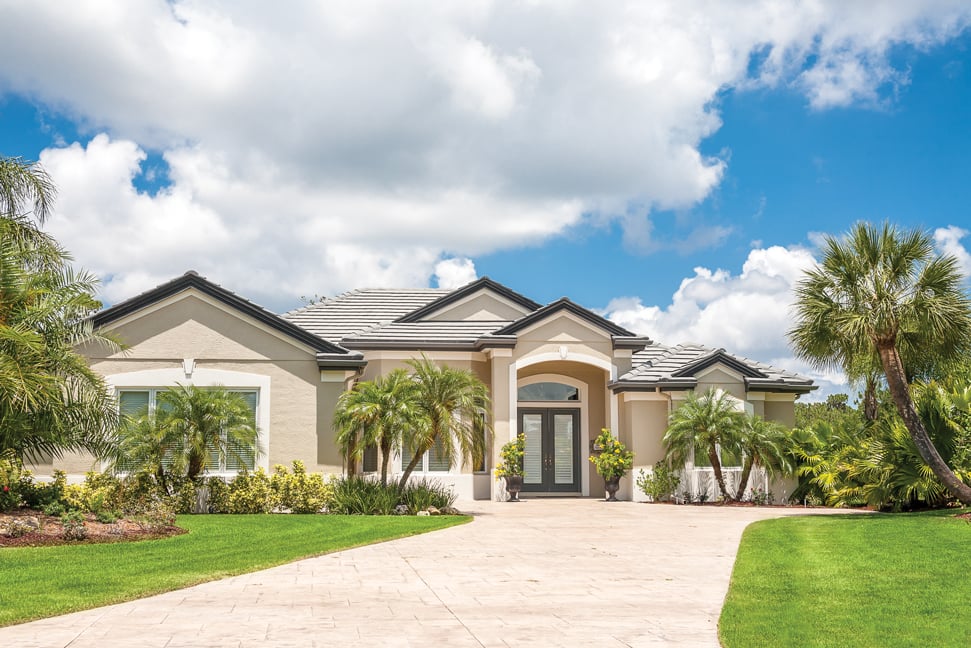 Many people are opting to remain in their homes for as long as possible, especially in Hawaii, where family members take care of one another and remain together out of love — and also, for financial reasons.
"Because of our unique multigenerational living, people are more cognizant about aging in place," says Marshall Hickox, a certified aging-in-place specialist with Homeworks Construction. "We're also seeing surprisingly young families who want to be prepared. People are looking a lot further forward than they used to — a lot of the homes that we're doing now are their forever homes."
Most new homes are built with aging-in-place considerations in mind, Hickox shares, but you'd be hard-pressed to notice unless you knew what to look for. "We incorporate design elements so when someone walks in, they go, 'Oh, this is a beautiful kitchen, this is a beautiful bathroom,'" says Hickox, "and they don't notice anything odd about it."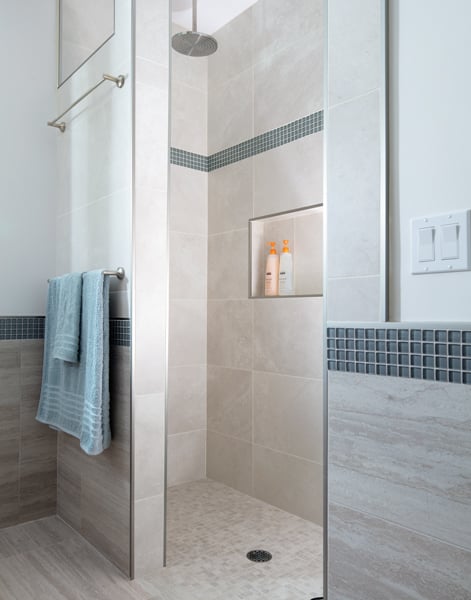 Older homes often require extensive remodeling to be suitable for aging in place. "The majority of the single-family dwellings in Hawaii are 50 or 60 years old or older. That means they were built before durable medical equipment — like wheelchairs, walkers, oxygen tanks and things of that nature — were commonplace in the home," says Bonnie Oda, a certified aging-in-place specialist with Graham Builders.
Start Outside
When considering aging in place, check the exterior of your home to ensure it suits your needs. Outdoor staircases, especially, present an issue that often can't be resolved — short of an elevator, there's little to be done. If the exterior is workable, though, most necessary interior renovations can be made — and the sooner homeowners consider aging in place, the better. "We are all aging, and even if you're looking to eventually sell, it helps the resale value," says Tiare Pinto of Archipelago Hawaii. "Designing for aging in place is just a smart thing to do."
Essential Spaces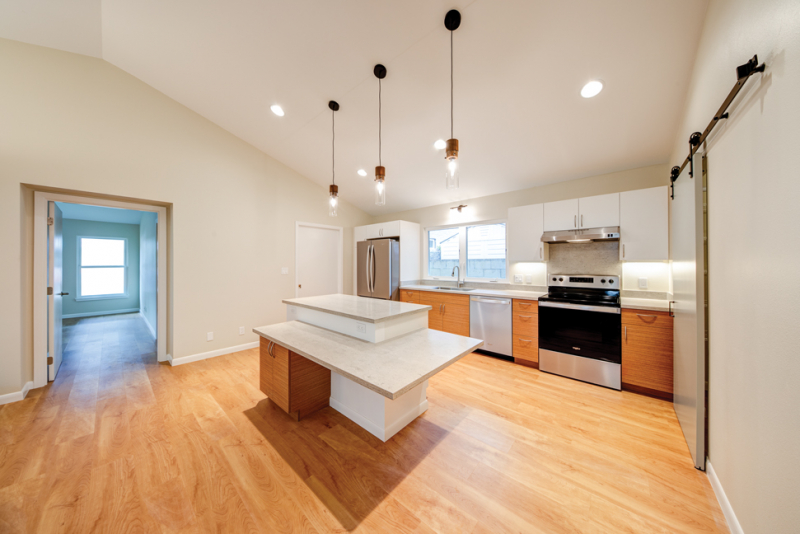 In the kitchen and bathroom, the first thing to consider is the amount of space you're working with. More spacious rooms, hallways and doorways minimize mobility issues for wheelchair and walker users. "If I'm designing a home, I try to make sure all hallways and doors are 36 inches wide at a minimum," says Pinto.
Oda notes that in bathrooms, especially, making sure a caregiver can be present if needed should be a priority. "The biggest thing is maneuverability," she says. "You have to look at the space and ask if two people can fit in there."
In the kitchen, accessibility is key in ensuring you'll still be able to cook. Lower counters are helpful for future wheelchair users; Pinto also recommends accessible cabinets. A second, lower oven is often a good choice for those considering aging in place. Outlets can also be moved lower to allow for microwaves and other appliances to be placed at more accessible heights.
Stay Grounded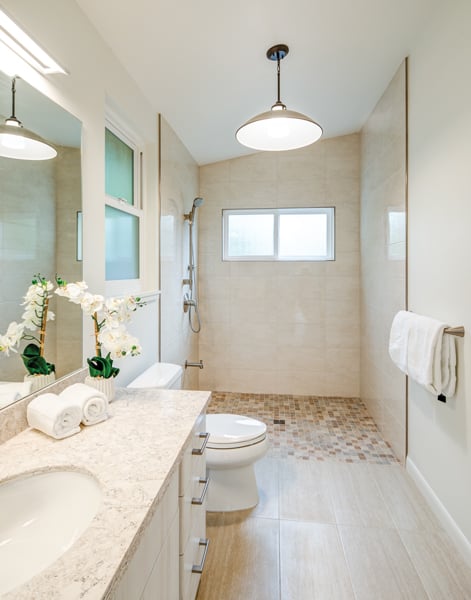 Flooring is also important. As we age, slips become increasingly dangerous. "The bathroom is the most common location for falls," says Oda. Look for a slip-resistant material, especially for the kitchen and bathroom. Transition strips can also be trip hazards, and many people preparing to age in place prefer uniform flooring.
"We're seeing more and more people run the same flooring throughout," says Hickox. For flooring materials, ease of cleaning is another consideration; as we grow older and spills become more likely, intensive cleaning also becomes more difficult. Luxury vinyl tile is a clean, slip-resistant option that keeps your home looking nice while keeping you safer.
See the Difference
Another major consideration is lighting. "As we age, our eyes need more light, but they also become more sensitive to glare," says Oda. Multiple layers and levels of lighting help brighten rooms without being too harsh. Task lighting, like under-cabinet lighting in the kitchen or lighting over a bathroom sink, should be combined with a general light source and ambient natural light. Big windows and skylights bring in light that's gentler on aging eyes.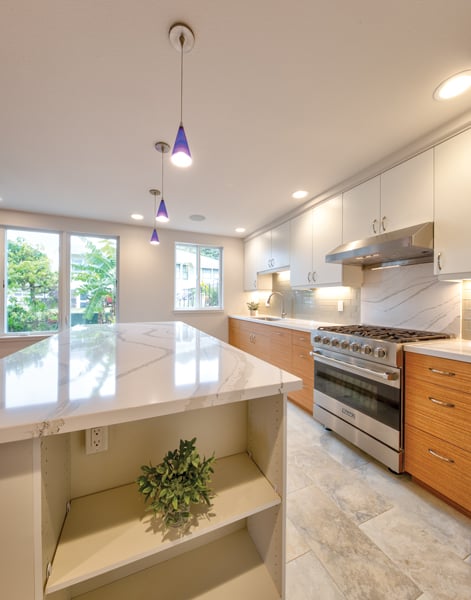 Safety in Details
Bigger renovations lay the groundwork for aging in place; as time passes, smaller modifications can be made based on an individual's needs. DIY projects could include "placing voice-activated gadgets with Alexa throughout the home, and installing hand sanitizer stations and touchless sink faucets that reduce the spread of bacteria and viruses and make turning water on and off easy," says Jess Leorna of the Building Industry Association – Hawaii. Other ideas for making things easier on aging joints include swapping out difficult-to-turn doorknobs with comfortable lever handles and replacing unwieldy cabinet pulls with D-shaped ones.
Preparing your home for aging in place doesn't have to happen all at once. But it's never too early to start thinking about the future.